Lawmakers Move To Criminalize "Swatting" As Women Are Targeted Online
Rep. Katherine Clark is advancing federal protections against severe online harassment.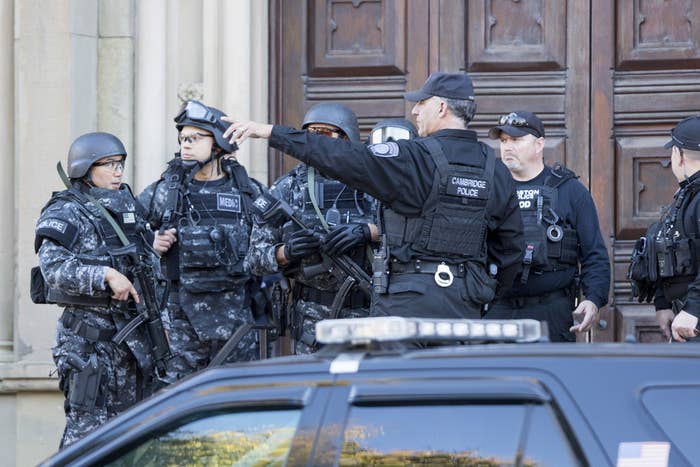 The law often lags behind technology. For women and other marginalized groups, that lag can often mean the justice system is ill-equipped to enforce laws against new forms of abuse, like online stalking and publishing nonconsensual pornography.
Rep. Katherine Clark, a Massachusetts Democrat, wants that to change. Along with Patrick Meehan, a Republican from Pennsylvania, Clark wants to put an end to yet another internet-enabled form of abuse: "swatting," in which emergency responders are intentionally dispatched to someone's home without the person's knowledge.

"Perpetrators of these hoaxes purposefully use our emergency responders to harm their victims," Clark said in a statement to BuzzFeed news. Through legislation introduced in the U.S. House of Representatives Wednesday, Clark and Meehan hope to criminalize swatting, which they say endangers law enforcement officers and has provoked "heart attacks and serious injury" to those targeted by false emergency calls. More than 400 swatting attacks occur each year, according to the FBI, with a cost to local law enforcement totaling as much as $100,000 per incident.
"These false reports are dangerous and costly," Clark said. "It is time to update our laws to appropriately address this crime."
While federal law bans falsely reporting bomb threats or terrorist attacks, other hoax reports are not explicitly covered. Using an anonymous email to report a shooter inside someone's home, for example, with the intent to get a SWAT team to raid the house, would be criminalized under Clark's bill. The proposed law would cover both differents types of telecommunication and various emergency scenarios to close the loophole.
If convicted, perpetrators would face up to 20 years in prison — depending on the possible injury caused by the emergency response. Swatters would also be subject to civil lawsuits.
"Our law enforcement personnel are already struggling to protect our communities with limited resources," Rep. Meehan said. The legislation "makes it clear that 'swatting' is no joke."
Rep. Clark sees swatting as part of the larger and more pervasive issue of online harassment, an issue connected to domestic violence, and one that predominantly afflicts women and girls.
Through Congress's oversight and appropriations power over the Department of Justice, Clark pressured the federal agency to prioritize investigations of severe online harassment. Earlier this year she put forth another bill which would channel additional funds to the DOJ to better prosecute violent crimes facilitated by the internet.