The Department of Transportation has a special gift for drone owners. What spreads holiday cheer like a mandatory government registration program for small unmanned aircraft?
On Monday afternoon — just days before Christmas — the Federal Aviation Administration fired up its drone registry website. Owners of small drones weighing between half a pound and 55 pounds must now provide to the agency their name, address, and email. For those who own a drone and have flown in the past, you'll have until Feb. 19, 2016, to sign up. For new owners who purchased or were gifted their aircraft after Dec. 21, 2015, you'll have to register sometime before your first flight. The FAA also requires a $5 registration fee, but the cost is waived for the first 30 days of the process. (You'll be charged and then refunded.)
With final details of the drone registry announced just one week ago, transportation officials hope to educate new drone operators on basic flight safety before they take to the skies. In just the last three months of the year, the FAA estimates that nearly 1 million drones will be sold in the United States. And by 2020, the agency projects 11 million unmanned aircraft will be put to work for commercial use.
The registration process, which generates a unique ID number that owners are required to mark on their drones, is also designed to increase accountability for pilots. Since every drone would be marked and linked to an individual, transportation and law enforcement officials believe the registry will discourage hazardous and illegal flying.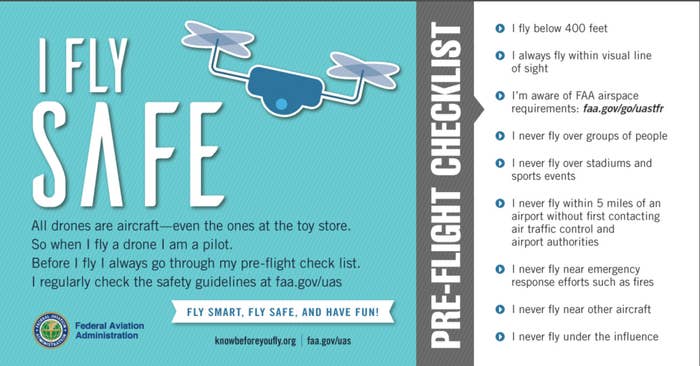 Reports of unauthorized drone flights have increased nearly 400% from last year, according to the FAA. Drones have been sighted in congested airspace at high altitudes and near passenger airplanes as they take off and land at airports. They have also interfered with emergency responders, bringing the total number of reported unauthorized drone flights to 1,133 in 2015, up from 238 in 2014. Without a system to tie delinquent aircraft to their law-breaking pilots, officials say unaccountable drone operations jeopardize public safety.

"Make no mistake: Unmanned aircraft enthusiasts are aviators, and with that title comes a great deal of responsibility," said Transportation Secretary Anthony Foxx, as he announced the registry last week. "Registration gives us an opportunity to work with these users to operate their unmanned aircraft safely."
Failure to register an aircraft can carry civil penalties up to $27,500. Criminal violations can lead to fines of up to $250,000 and three years in prison.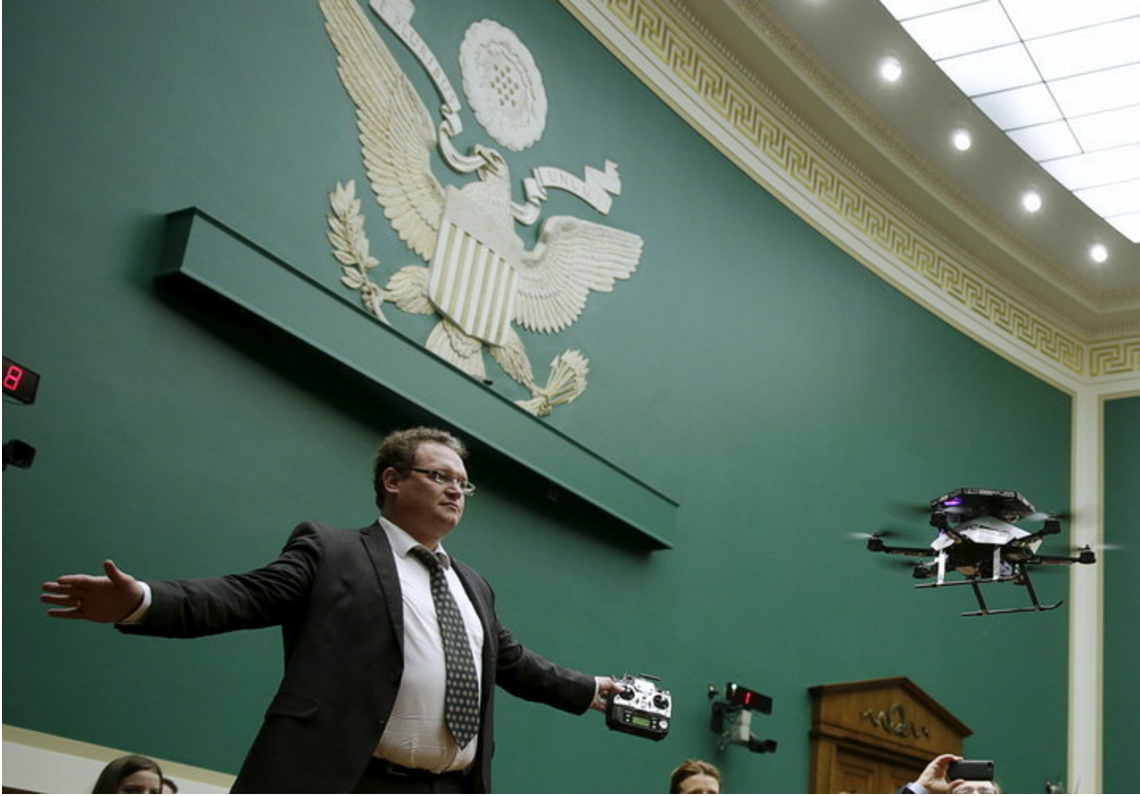 The concept of a government registry has also drawn criticism over the privacy of owners whose information will be captured by the database. In comments to the FAA, the Electronic Privacy Information Center said that the registry should only be accessible "for limited purposes related to protecting the safety and privacy of the public." For EPIC, the disclosure of names and addresses would serve no legitimate purpose outside of legal proceedings or specific threats to safety. What's mainly at issue is the listing of physical addresses for recreational pilots. Unlike commercial operators, who may have a business office to register, hobbyists would be compelled to provide the location of their homes.
The special FAA task force that helped develop the registry suggested the agency "take all possible steps to shield the information of privately owned aircraft from unauthorized disclosure." The group, which included industry representatives from Amazon, Wal-Mart, and GoPro, also suggested that the drone registry be exempt from Freedom of Information Act requests.
The drone registry will, in fact, be searchable by the general public, according to FAA documents and a separate privacy notice. In addition to local, state, federal, and foreign law enforcement access, the public can search the database using a registration number, which will then provide the attached drone owner's name and address. Although, the privacy notice states, the public won't be able to search by an owner's name or address. Information stored in the database will be encrypted, the FAA said.