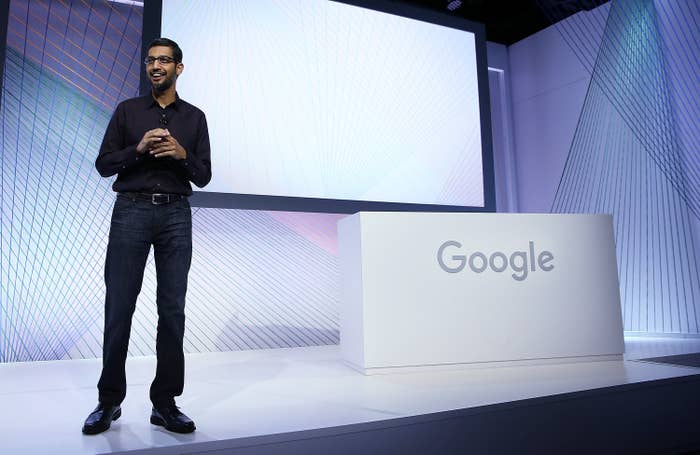 The FBI's battle with Apple over an encrypted iPhone has inspired a legal alliance in Silicon Valley. Next week, Microsoft will file a "friend of the court" brief in support of Apple's challenge to the Justice Department, according to the company's top lawyer, Brad Smith. A number of other big tech companies tell BuzzFeed News they plan to do so as well.
"Yes, Amazon is working on amicus brief options," an Amazon spokesperson told Buzzfeed News. And Google too will defend the iPhone maker's position, according to people familiar with the matter. Facebook will also throw its weight behind Apple. Sources say Twitter is preparing a filing as well, which a Twitter spokesperson appeared to confirm today.

Yahoo also said it will be filing a brief in support of Apple. And sources familiar with the company's plans tell BuzzFeed News that Box is also planning to join an amicus brief, along with Google, Facebook, Microsoft and Twitter.
While Box CEO Aaron Levie declined to comment on whether the company would join, he did express support for Apple's position in a phone call on Thursday afternoon.
"The second the FBI unlocks this device, any sophisticated bad actor will move to another more secure device," said Levie. "We land squarely on the side of more security and more encryption."
LinkedIn will also file a brief. "Because LinkedIn is opposed to the idea of forced backdoors of any kind, we plan to file a legal brief supporting Apple next week," a spokesperson said in an email.
The trade group Internet Association also intends to join a brief, according to sources, but is currently weighing options.
Meanwhile, Slack is considering joining an amicus, and a spokesperson tells BuzzFeed News "Slack is aligned with Apple on this topic, and believes that weakening security in this case weaken security for all."
The deadline to file a friend of the court brief is March 3, and Apple executives expect robust support from technology companies and privacy groups who have taken an intense interest in the outcome of the case.
This is a developing story. Check back soon for updates and follow @BuzzFeedNews on Twitter