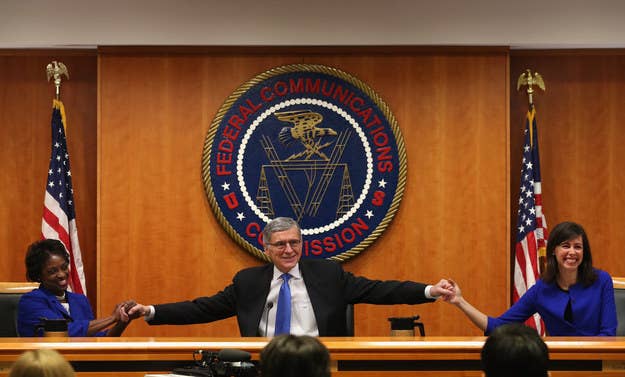 Just two weeks after the U.S. Federal Communications Commission's new net neutrality rules went into effect, commission chair Tom Wheeler is on the offensive, promoting the agency's agenda to expand broadband to underserved communities and invigorate competition among telecom providers.
In a wide-ranging speech at the Brookings Institution in Washington, D.C., Wheeler praised two of the FCC's popular efforts: advancing new open internet rules and scuttling the proposed Comcast–Time Warner merger. For Wheeler, these actions demonstrate the commission's dedication to oversight, to shielding consumers from abuse, and encouraging investment for big players and upstarts. "Continuing to protect and encourage a competitive marketplace is the foundational requirement of the modern FCC," Wheeler said.
He also advanced other FCC initiatives that would subsidize broadband internet for the poor and stage a spectrum auction to expand the wireless web.
Addressing critics of net neutrality who think internet service providers will now be unfairly treated like public utilities, Wheeler tried to dismiss the idea of regulator as "omnipresent boogeyman." "We are arbiters of last resort, not first resort." he said. "We will not micromanage networks as was done in the pre-broadband days. This means no retail rate regulation, no network unbundling, and no tariffs. In short, no utility style regulation."
With an eye toward history, Wheeler framed the FCC's broadband policy as a great catalyst for social transformation, evoking the railroad and telegraph networks of the 19th century. "The victory laurels have gone to those who embraced the new networks," he said, adding, "broadband is the most powerful and pervasive network in the history of the planet."
To that end, Wheeler called for stronger efforts to improve broadband access to rural areas, to the physically impaired, and to the poor. "Broadband should be available to everyone everywhere," Wheeler said. He cited a recent Pew Research Center study that found that nearly 20% of young American students don't have high-speed internet at home. "It is simply unacceptable," he said, "that these students have to go to McDonald's or some other Wi-Fi-equipped location to do their assignments."
Wheeler's remarks on the importance of broadband access contrast with those of his FCC colleague, Commissioner Michael O'Rielly, who on Thursday told the Internet Innovation Alliance that "internet access is not a necessity or human right."
O'Rielly and Commissioner Ajit Pai often form a dissenting minority faction within the FCC's five-person panel. Together, the two have been outspoken in their opposition to Wheeler's initiatives, particularly net neutrality. While Wheeler and the majority enjoyed a preliminary victory that allowed the open internet rules to move forward, an appeals court will decide the ultimate fate of net neutrality next year.