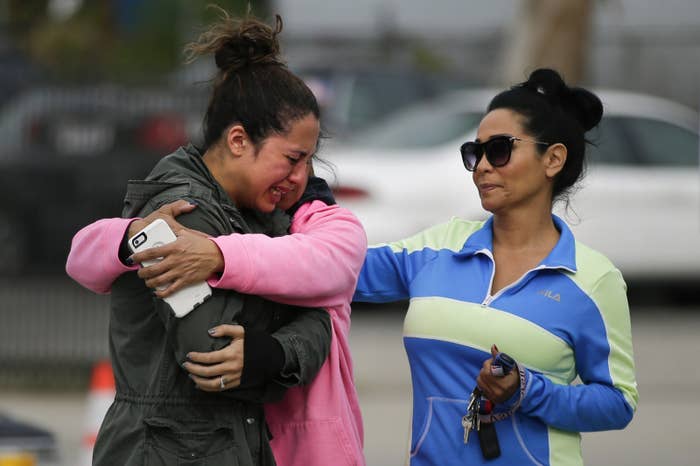 Six family members of victims in the San Bernardino terrorist attack are asking a court to rule in favor of the FBI in the government's legal battle with Apple over access to an encrypted iPhone.
"They are individuals who own and use smartphones and other mobile technology on a daily basis," the brief said. "They are also victims of this terribly tragedy and have a unique interest in the United States' investigation of the iPhone in its custody."
The brief attempts to discredit the argument put forth by Apple that a court order forcing the company to help break into a locked iPhone would jeopardize the privacy of millions of consumers. Instead, Stephen Larson, a California attorney representing families who lost loved ones in San Bernardino, argues that this case is about complying with a search warrant.
"Apple is conflating many different policy debates for the dual purposes of excusing itself from compliance with current law and protecting its public image" states the brief.
Larson characterized Apple's concerns over a loss of digital security as grandstanding, a "parade of privacy horribles." He also rejected Apple's claim that creating new security-suppressing software would jeopardize every other iPhone. Larson stated, "there is, and can be, no provision of this order that will require Apple to change the level of security or privacy inherent to the everyday iPhone purchased by the everyday consumer."
Last month, Larson told BuzzFeed News he was asked by U.S. Attorney Eileen Decker and San Bernardino County District Attorney Mike Ramos to write an amicus brief supporting the government's position. A former federal judge and prosecutor, Larson grew up in the area, and seeks to offer judge Sheri Pym the perspective of some of the attack's victims — families who are looking for answers.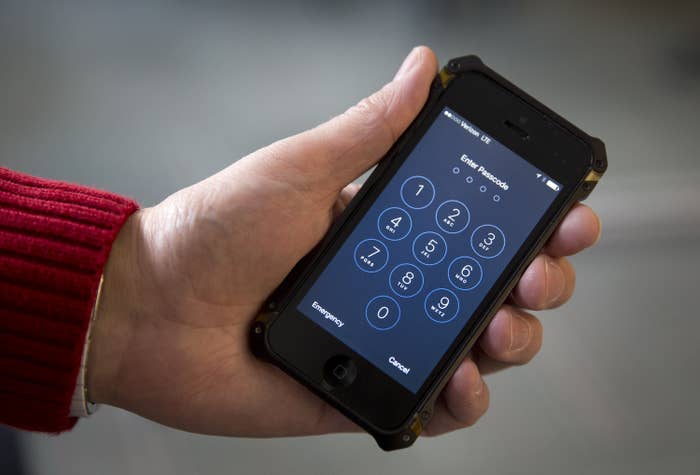 Greg Clayborn lost his daughter, Sierra Clayborn. James Godoy lost his wife, Aurora Godoy. Tina Meins lost her father, Damian Meins. Mark Sandefur lost his son, Larry Daniel Eugene Kaufman. Robert Velasco lost his daughter, Yvette Velasco. Hal Houser is the husband of Beth Houser, who attended the party, but survived.
The brief goes on to note that while much of the debate has focused on potential global implications of Apple's actions, the government is seeking to investigate a specific act of terrorism.
"Ultimately, this is a situation where no stone can be left unturned," the brief said.
Judge Pym recently ordered Apple to help the FBI break into an encrypted iPhone belonging to one of the San Bernardino terrorists, who, along with his wife, killed 14 people last year. The iPhone remains locked and inaccessible. But the FBI suspects the device may hold valuable information — pointing federal investigators to possible co-conspirators.

The FBI has asked Apple to create new software that would bypass and disable several security features on the iPhone. Apple, however, has argued that by creating new, FBI-sanctioned software, the security of every iPhone and many of its consumers would be jeopardized.
The victims' brief adds that the case is ultimately about one phone, which belonged to the shooter's employer, San Bernardino County.
"After stripping Apple's hyperbole about the evils of government overreach, this case's facts are nearly identical to the owner of a computer operation system losing the password for the system and calling technical support to get the password changed or reinstalling the operating system," the brief said. "While Microsoft and Apple routinely help computer owners with this all-too-common situation, Apple refuses to do the same in a case with national-security implications."