EU Isn't Targeting U.S. Tech Companies, Says Ambassador
A top EU diplomat assures Americans that the EU supports tech innovation, despite a more robust privacy and antitrust climate.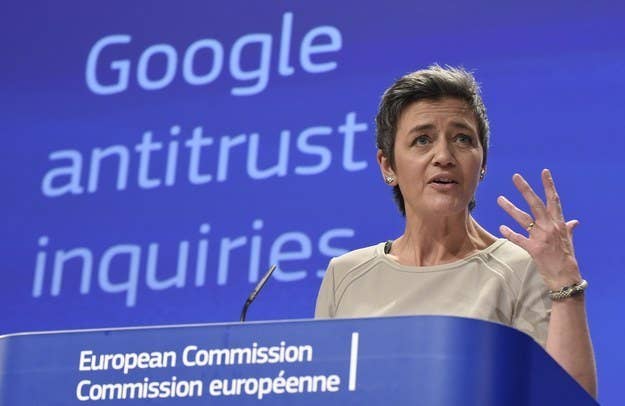 European Union Ambassador to the United States David O'Sullivan has a message for U.S tech companies: Europe is not singling you out for regulatory scrutiny.
In an op-ed published by Wired Thursday, O'Sullivan argued that EU regulators are not looking to drive U.S. tech companies from European shores. If the EU has trained its sights on Google, Facebook, Uber, and others, it has done so in the interest of fair competition and consumer protection — not as some protectionist move against Silicon Valley.
Characterizing the critical tone of commentary aimed at the EU, Ambassador O'Sullivan wrote, "The debate is rife with hysterical claims that Europe is becoming a haven of 'data protectionism'; that policy decisions in fields as diverse as copyright, antitrust, taxation and privacy are driven by a fanatical desire to protect European tech companies; or even that the EU is fundamentally hostile to the concept of freedom of expression."
O'Sullivan insists that's not the case. If the EU investigates complaints about market dominance or data privacy or tax minimization tactics, it does so because there's a reasonable suggestion of abuse — not because of their base of operations.
"Our Data Protection Authorities respond to citizens' complaints about companies and public authorities, regardless of geography," O'Sullivan wrote. "The internet cannot be exempt from the principles of fairness which we have traditionally applied to the activities of all industries on both sides of the Atlantic."
Ambassador O'Sullivan said the European Commission will soon unveil its Digital Single Market, a borderless economy for EU nations to buy and sell internet services, with the added bonus of fostering a more open web. Interestingly, the Single Market may levy taxes on U.S.-based companies.
The EU is also considering the creation of a powerful regulator to oversee the significant economic role that search engines and social networks play, the lack of transparency in how they operate, and their power in the marketplace. In a paper that advances this proposal, 32 companies are listed. According to the Wall Street Journal, all but five are American.