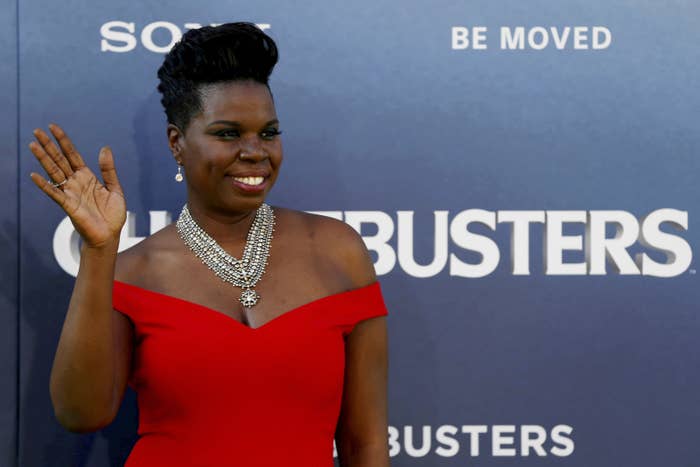 Massachusetts Rep. Katherine Clark wants to make doxxing a federal crime.

Doxxing, the malicious online publication of a person's sensitive information, caught the public's attention this summer after a high-profile attack on Saturday Night Live actress Leslie Jones. Hackers breached Jones' website, posting nude photos of her, as well as pictures of her driver's license and passport. The hack, which seemed motivated at least in part by racism and misogyny, prompted an investigation by the Department of Homeland Security, although no culprit has yet been named.
By proposing a new law, Clark told BuzzFeed News she's trying to ensure that citizens are protected from a growing number of cybercrimes. Her bill would create a federal prohibition on doxxing, which she defines as "specific criminal intent to place another person in fear of death or serious bodily injury by knowingly publishing their personally identifiable information."
Convicted offenders of the Interstate Doxxing Prevention Act would face fines and up to five years in prison. They could also face civil lawsuits.
The bill is part of Clark's larger effort to grapple with severe harassment that often begins on screens but follows victims offline and everywhere else. A proposal to curb the spread of nonconsensual pornography, so-called "revenge porn," also counts Clark as a co-sponsor. Victims of web-enabled abuse are sometimes forced to take drastic actions to protect themselves, including fleeing their homes or hiring dedicated security.
Clark has also emphasized the economic hardship that victims face — amid severe online threats, targets are often forced to forgo work opportunities to stay out of harm's way.
When a new Congress meets next year, Clark will reintroduce a bundle of proposed laws to curb several types of online abuse, providing law enforcement with the resources and urgency to prosecute evolving forms of crime. The package will include the doxxing bill and another that criminalizes "swatting," which is when individuals trick heavily armed emergency responders into showing up at a target's location.
Clark herself was the victim of a swatting attempt earlier this year.
After an anonymous caller warned police of an "active shooter" at Clark's home address, officers were dispatched to her residence, swarming the front of her house, some with rifles, she said at the time. A spokesperson for the Melrose, Massachusetts, police department told BuzzFeed News that the anonymous tipster was attempting to elicit a police response. By manipulating law enforcement, swatting is intended to intimidate victims, damage property, and provoke bodily harm. According to the FBI, more than 400 swatting cases occur each year.
The types of sensitive information protected by the doxxing bill include home addresses, social security numberers, bank account passwords, and cell phone numbers.
"We have seen a growing trend of using personal information and releasing it on the internet, often with a literal call to arms, to say, 'This is where people live if you wanted to harass them, injure them, even [call for] death threats against them,'" Clark said. "It is an extreme form of intimidation that takes the threats right out of the virtual world and into our neighborhoods and into people's private homes."
"We are trying to address [this type of behavior], step up enforcement of the laws that are already on the books, and make sure, as cybercrime changes, that we are being flexible and changing to meet those security needs."