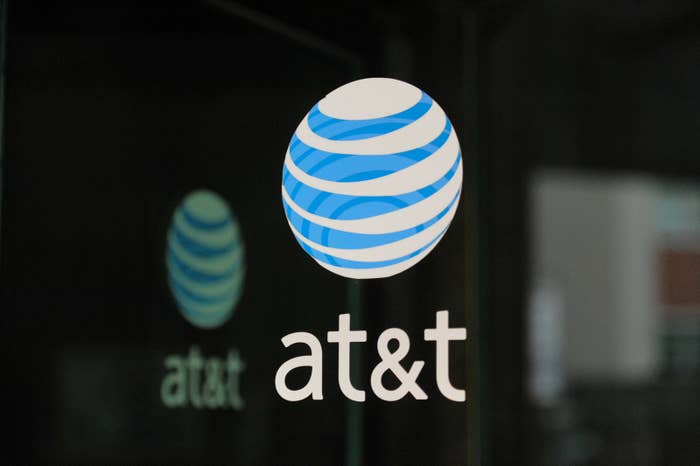 Over the past decade, AT&T has likely engaged in "digital redlining" of high-poverty communities in Cleveland, leaving households there with limited internet access, according to a study released Friday by the National Digital Inclusion Alliance and Connect Your Community, a Cleveland nonprofit.
Based on new government filings detailing broadband availability, the analysis "strongly suggests that AT&T has systematically discriminated against lower-income Cleveland neighborhoods in its deployment of home Internet and video technologies," the groups said. The scope of the study was limited to the Cleveland area.
The groups argue that AT&T deliberately neglected key internet investments in many low income neighborhoods, where 35% of residents make less than the poverty threshold.
A spokesperson for AT&T told BuzzFeed news: "The report does not accurately reflect the investment we've made in bringing faster internet to urban and rural areas across the US."
Thirty-four million Americans, which is about 10% of the population, lack access to broadband internet, according to the Federal Communications Commission. Race, income, education, and geography each play a part in defining the digital divide. And even as more Americans are using smartphones to connect, the shift to mobile hasn't solved the problem of connectivity for those who can only get online using their phones. These Americans tend to be people of color, less educated, younger, and lower-income, which are the same groups that tend not to have internet at home, according to Pew researchers.
The Cleveland analysis looks specifically at AT&T's broadband technology known as "fiber to the node," in which data travels through fiber into a neighborhood device and then to individual homes. While most middle-income neighborhoods and suburbs that surround Cleveland have this technology, most of the high-poverty communities inside Cleveland do not, the analysis found. These communities depend on older tech, in which data travels longer distances from a "central office" often located miles away from households, the groups said.
The difference in tech translates to vastly inferior internet speeds for economically disadvantaged communities. According to the analysis, fiber to the node can deliver speeds of 18, 24, 45, and 75 mbps. But the older technology delivers only 18 and 24 mbps, with customers experiencing 3 or 6 mbps depending on how far their homes are from the "central office." That's a significant disparity — someone with only 3 mbps internet access can be quite limited in what they can do online compared to someone with 24 mbps speed.
The analysis shows "a clear and troubling pattern," the report concludes. "A pattern of long-term, systematic failure to invest in the infrastructure required to provide equitable, mainstream Internet access to residents of the central city (compared to the suburbs) and to lower-income city neighborhoods."
AT&T said in a statement that it has invested $135 billion in its wireless and wired networks in the past four years. But according to the study, "there is no indication that AT&T has expanded its [node] infrastructure to any new areas of the city of Cleveland since 2013."
The analysis was based in part on documents AT&T filed with the Federal Communications Commission detailing where the company offers internet service, as well as city construction permits.