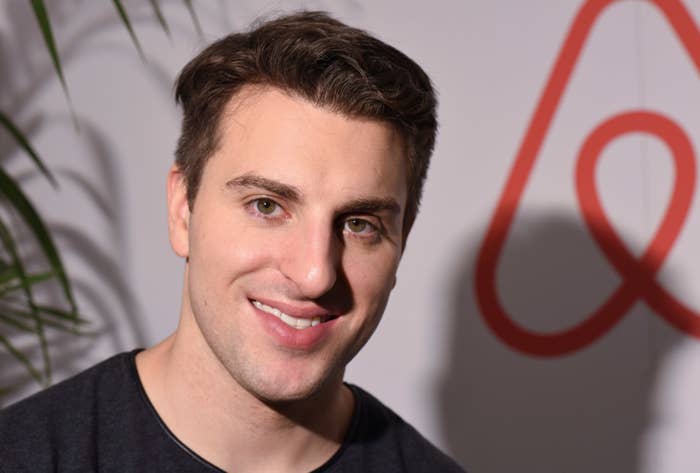 Airbnb CEO Brian Chesky posted a message on Facebook Saturday evening criticizing President Donald Trump's executive order temporarily halting the US refugee program. "Not allowing counties or refugees into America is not right, and we must stand with those who are affected," Chesky wrote.
Chesky announced that Airbnb will provide free housing to refugees who have been turned away from US-bound flights, and are not in their "city/country of residence," he said. Neither Chesky nor Airbnb responded to questions about the specifics of the program. An Airbnb spokesperson told BuzzFeed News that the company "will leverage existing tools and will share details in the next few days."
In a later message, posted online by the New York Times, Chesky expanded on his message criticizing Trump's order.

"It is a policy that I profoundly disagree with and it is a direct obstacle to our mission," he wrote in an internal staff memo. He went on to state: "Barring refugees and people who are not a threat from entering American simply because they are from a certain country is not right, and we must stand with those who are affected."
However, the memo – while laying out specific support for company employees, and pointing towards a tool on the Airbnb website facilitating donations to the UNHCR – did not specifically address how the cost of hosting would be met. The note finished with Chesky instead stating: "The doors to America shall remain open, and any that are locked will not be for long."

The chief executives of several major technology companies have also responded to Trump's immigration order, with varying degrees of concern, including Mark Zuckerberg, Tim Cook, and Elon Musk.
Here is Chesky's Facebook post in full: