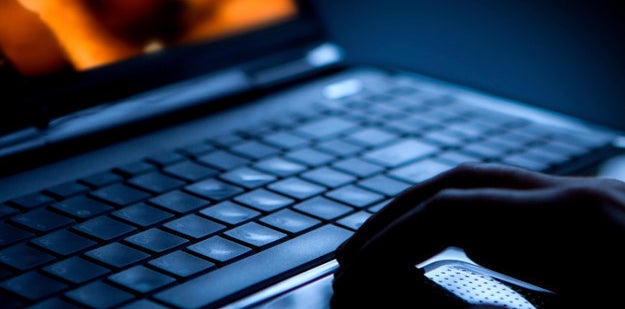 Days after a California judge sentenced Kevin Bollaert to 18 years in prison for operating a revenge porn website, and months after GamerGate exposed the repeated, unchecked abuse some women receive online, about 100 people from a coalition of women's groups convened on Capitol Hill today to brief Congress on cyberstalking and online threats.
While federal and state laws exist to combat technologically enabled domestic abuse, harassment, and exploitation, those laws aren't always understood or enforced — an enduring problem for survivors, advocates, and police departments.
Representative Katherine Clark has led the effort within Congress to educate lawmakers and law enforcement on the need to prosecute and prioritize cases of online abuse. In her opening remarks at the briefing, Clark explained that the life-altering harassment of one of her constituents — and the anemic response this constituent initially received from the FBI — prompted her intense interest in cyberadvocacy.
"We're not asking the federal government to come in and police the internet," Clark told BuzzFeed News after the briefing, which was hosted by the National Task Force to End Sexual and Domestic Violence, the National Council of Women's Organizations, and the National Organization for Women. "But we are asking them to make these more of a priority and enforce the laws that are on the books." Clark has pressured the Justice Department to provide the resources, financial and otherwise, so that FBI agents can vigorously pursue online threats.
"The problem itself is often dismissed as an internet problem, something that only exists in a virtual world and doesn't really have an impact on people in their lives," Clark said at the briefing, the goal of which was to raise awareness of the issue. "But that, we know, is not the case."
Zoe Quinn, a game developer and co-founder of the Crash Override Network, a support group for people dealing with online harassment, is familiar with the cruelty of downplaying these crimes: She herself was the subject of vicious harassment at the hands of GamerGate which began last August.
And at the summit, Quinn spoke about the lack of support she faced after going public about the abuse she experienced. "It was kind of weird, in a way, to see so many industry players in games stay silent about what was happening to me, about what was happening to Anita [Sarkeesian] and all the other women targeted by GamerGate," Quinn said.
Research suggests that women experience threats and sexually explicit messages at a rate that's 27 times more than that of men. According to a 2014 Pew study, young female internet users experienced the most severe online violence; 25% of them were sexually harassed online and 26% were stalked.
To Clark, this isn't just a rights issue — it's an economic one as well. With roughly 80% of all jobs now requiring an online presence, women don't have the option of not using the internet when it becomes a hostile place — and widespread online harassment prevents them from fully participating in contemporary economic life.
Danielle Citron, a professor at the University of Maryland School of Law and author of Hate Crimes in Cyberspace, told BuzzFeed News that while the norm-changing force of the law has done much to dismantle sexism, misogyny, and sexual harassment, that same force should be applied to networked spaces. "With sexually humiliating harassment and threats, people say, 'Oh, just go offline,'" she said. "But we need to educate law enforcement, because a threat is a threat, whether it's in person or in your inbox or on a third-party site. We've got to make that cultural shift to see it as a real problem and to bring law to bear."