How Techies In Washington Plan To Deal With Trump's Presidency
Obama's work to build a talent pipeline from Silicon Valley to Washington will be tested under a new president whose campaign promises contradict many technologists' values.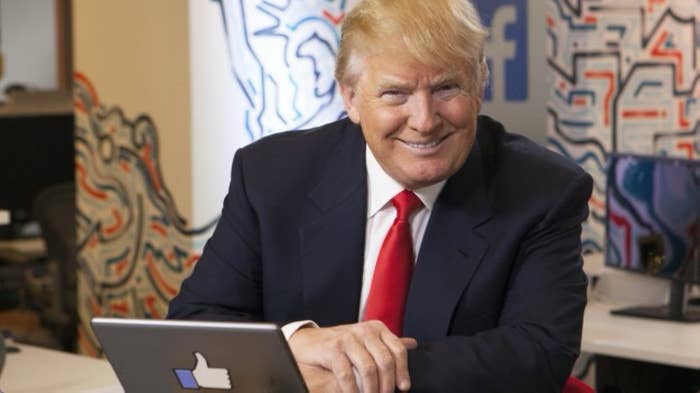 WASHINGTON — As some of Obama's signature achievements face termination or overhaul in Donald Trump's new Washington, one part of the president's legacy, government officials say, will endure: the movement to bring government tech into the 21st century.

It's no secret that much of Silicon Valley, a progressive stronghold, favored Hillary Clinton over Trump — reflected in campaign contributions and endorsements as well as broader agreement on social and economic policies. (Although, billionaire investor Peter Thiel very publicly backed Trump.) While the tech industry will have to reckon with the shifting politics of the Trump administration, Obama's efforts to build a pipeline of talent from Silicon Valley to Washington will also be tested under a president whose campaign promises contradict many technologists' values.
But Rob Cook, the new Commissioner of the government's Technology Transformation Service, and former Pixar executive, is optimistic. Cook, who took charge in late October, oversees both 18F, the government's in-house developer and digital consultancy, and the Presidential Innovation Fellows Program, which recruits elite engineers, designers, and data scientists for tours of duty within federal agencies.
So although Trump's successful campaign was defined in part by his inflammatory and divisive rhetoric, Cook believes the goal of initiatives like 18F, and the motivations for technologists seeking government work, haven't changed. "It's not a partisan thing," he told BuzzFeed News.
"Are the park rangers going to quit; are the postmen going to quit? You're not serving a red public or a blue public. You're serving everybody."
"Are the park rangers going to quit; are the postmen going to quit?" Cook said. "You're not serving a red public or a blue public. You're serving everybody. And most people in this organization realize that. We're here to — nuts and bolts — make a difference in the lives of the people in the country, and that doesn't change."
Speaking at a Politico event on government IT last week, Cook's predecessor Phaedra Chrousos said, "I'm getting a lot of people coming to me and asking me, 'Should I stick around?'" Chorusos suggested that technologists take roles where they'd have the most impact.
"People don't join the Peace Corp because they are Republican or Democrat or because Trump's in office or Obama's in office. They join because they want to do some good, serve their time. I think we need to get to a point where this is not a Democratic movement — this is a good-for-government patriotic movement, regardless of party affiliation," Chrousos said.
Since the election, California Republican Kevin McCarthy, the House Majority Leader, has praised 18F and the US Digital Service, another key tech initiative from the Obama administration. His support signals to technologists that overhauling federal IT is a mission embraced by Republicans and Democrats alike.
While Trump has spoken about beefing up cybersecurity on the campaign trail, he has not offered a plan on prioritizing government technology.

Commissioner Cook described brilliant engineers as being fixated on the technology for its own sake, of building things and solving problems. Some gifted engineers, he said, are also motivated by seeing what they do make a difference in people's lives. "The odds-on bet is to hire people who get both kicks," he said.
For Cook, working on projects for agencies like the Departments of Labor, Education, and Health and Human Services promise vast impact, and serve as an unmatched recruiting tool for tech talent. "If you fix something here, the number of lives you touch is huge. People are not in it for the stock options."
US Chief Technology Officer Megan Smith offered similar remarks at the Politico event. "These people are excited about the work they're doing; they're committed to it." She also noted that positions within USDS are not tied to Obama's time in office. "These positions weren't set up as political positions. They're term positions," she said, meaning their projects will extend into the Trump administration. Smith is the third person to serve as US CTO, a position created by Obama. Whether that role will exist under president Trump and who might fill it remains to be seen.
"I don't think it's a party issue," said Tony Scott, the federal government's Chief Information Officer, about recruiting technologists to work in Washington. Scott, who also spoke at the Politico conference, believes the bigger question is what the Trump administration's priorities will be. "I know that a lot of people are watching and anxiously awaiting and...me too. But I think it's too early to make any prediction about which way things go," he said.
How the Trump White House handles digital privacy and surveillance, for instance, may affect how tech companies operate and whether tech workers choose to serve in the administration.
Scott added, "The digitization march is inevitable. Really, the only question is how fast is it going to go: Does this next administration accelerate, or not put an emphasis on it?"