A federal court judge in San Francisco on Wednesday blocked a policy banning asylum for thousands of Central Americans and others who cross through Mexico to reach the southern border, dealing a significant blow to the Trump administration's effort to restrict immigration.
As he granted a preliminary injunction Wednesday, Judge Jon Tigar, who was appointed by former president Barack Obama, said the Trump administration had overstepped by making a radical change to established asylum law.
"Under our laws, the right to determine whether a particular group of applicants is categorically barred from eligibility for asylum is conferred on Congress," Tigar wrote.
Tigar's order requires the Department of Homeland Security to immediately suspend implementation of the policy, which bars asylum for anyone who crosses through a third country but does not apply there for protection before reaching the US.
Hundreds of thousands of Central Americans and others were expected to have been affected by restrictions that went into place last week. The majority of the 688,375 immigrants apprehended at the southern border this year have traveled from Central America through Mexico.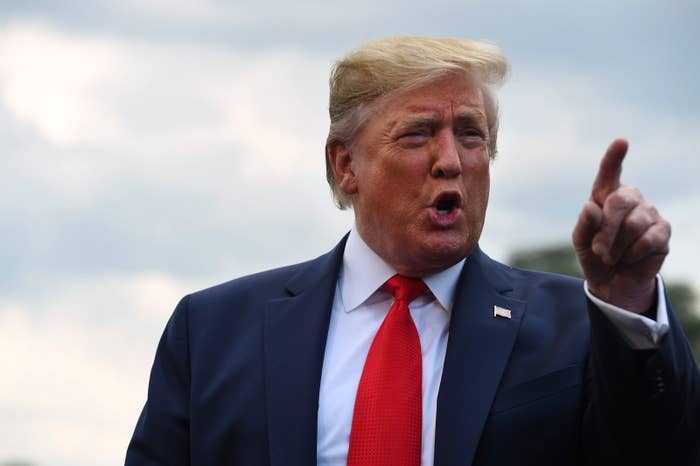 The decision to block the policy is the latest in a string of legal losses for the Trump administration as it attempts to reshape the immigration system. Tigar is the same judge who blocked the administration in November from enforcing a policy to ban asylum for those who crossed the border without authorization.

Tigar's ruling came on the same day US District Judge Timothy J. Kelly allowed for the government to continue enforcing the ban in a case heard in Washington, DC. It is expected that the government will appeal Tigar's ruling soon.
In its lawsuit, the American Civil Liberties Union argued that the policy not only violated the Immigration and Nationality Act by preventing people crossing the border from obtaining asylum, but that the regulation also ran afoul of standard administrative procedures, like a period for the public to comment.
"The court recognized, as it did with the first asylum ban, that the Trump administration was attempting an unlawful end run around asylum protections enacted by Congress," ACLU attorney Lee Gelernt said in a statement Wednesday.
The court's decision would save lives, added Baher Azmy of the Center for Constitutional Rights, which joined the ACLU in the lawsuit.
"The court correctly decided that decades of US asylum law prevent this administration from attempting to deny wholesale, asylum protections through this arbitrary and hasty regulation," Azmy said in a statement. "This application of the law will also save lives of vulnerable refugees fleeing for their lives and safety."
The decision will force those at DHS, including asylum officers at US Citizenship and Immigration Services, to immediately stop their work carrying out the restrictions.

One asylum officer told BuzzFeed News last week that she would not enforce the ban because she felt it was "illegal" and "immoral."