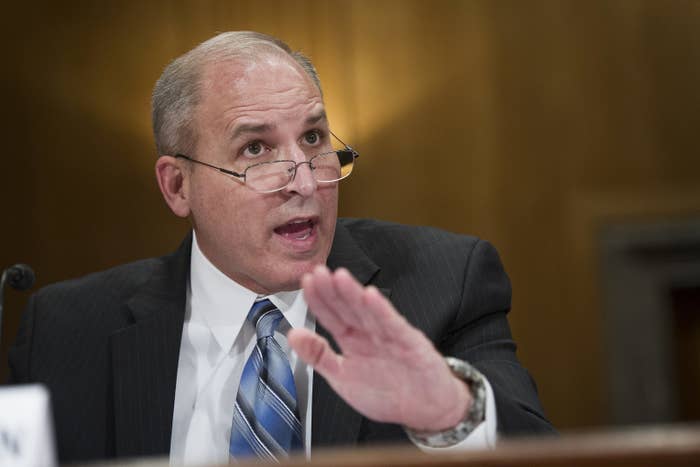 There were major shakeups at the Department of Homeland Security on Tuesday, with the acting head of US Customs and Border Protection announcing his resignation and, according to an administration official, President Donald Trump picking the acting director of U.S. Immigration and Customs Enforcement, Mark Morgan, to take his job.
Morgan takes over for John Sanders, who offered his resignation to acting DHS Secretary Kevin McAleenan on Monday.
The movement among the top immigration officials in America comes amid mounting public outrage concerning the conditions in which CBP detains immigrant children. As the number of immigrants apprehended by agents at the US-Mexico border has continued to rise, reports of immigrants being held under bridges or forced to sleep outside on the ground for days have plagued CBP officials.
Matt Albence, ICE's deputy director, has been picked to return to his role as acting director, which he took when then ICE director Ronald Vitiello stepped down in April.
The move allows the White House to have three allies in the major immigration components — Ken Cuccinelli at US Immigration and Citizenship Services, Albence at ICE, and Morgan at CBP. All three make regular appearances on Fox News, often voicing support for Trump's policies.

The sudden changes also come at a time of uncertainty for the staff at both agencies, who are dealing with a surge of immigrants as well as the spotlight placed on them by Trump himself.
"Instability is hard on everyone. With all of the focus on the operational activities, hopefully they settle on a team and stick with it," said one former senior ICE official.
Another former senior DHS official said the moves were symbolic of wider issues: "This shit is chaos."
Sanders, the latest immigration official to leave the administration, told staffers in an email that supporting the "amazing men and women of CBP" had been the most fulfilling and satisfying opportunity of his career.

"Hold your heads high with the honor and distinction that you so richly deserve," said Sanders in an email Tuesday. "This is your organization…own it! Don't underestimate the power of momentum as you continue to tackle some of this country's most difficult challenges." His resignation is effective July 5.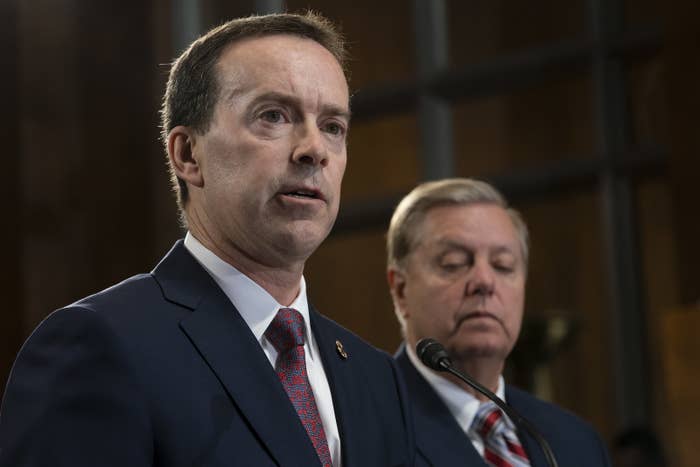 Morgan had previously led the U.S. Border Patrol under then President Obama for several months in 2016. He was recently appointed by the Trump administration lead ICE and has since appeared on Fox News repeatedly, supporting Trump's aggressive immigration agenda.
During his brief reign at ICE, Morgan helped push an operation targeting families with final removal orders after not appearing in court. The operation was set to begin in the dawn hours of Sunday, but was called off by Trump.
Morgan must now contend with deteriorating conditions for minors in border facilities.
The latest reports about conditions at CBP holding centers came from attorneys last week who visited a Clint, Texas facility. They described children caring for infants and toddlers, a lack of access to soap and toothbrushes, and inadequate food, water, and sanitation. The attorneys said 15 children were sick with the flu and another 10 were in quarantine. Hundreds of children were supposed to be transferred out of the facility, but on Tuesday a CBP official said more than 100 children were moved back to the location.

Immigration officials maintain they are doing the best they can given the resources they have, and the rising number of immigrants they are processing. The facilities that thousands of Central Americans are now being held in were built to hold single adults, not immigrant families.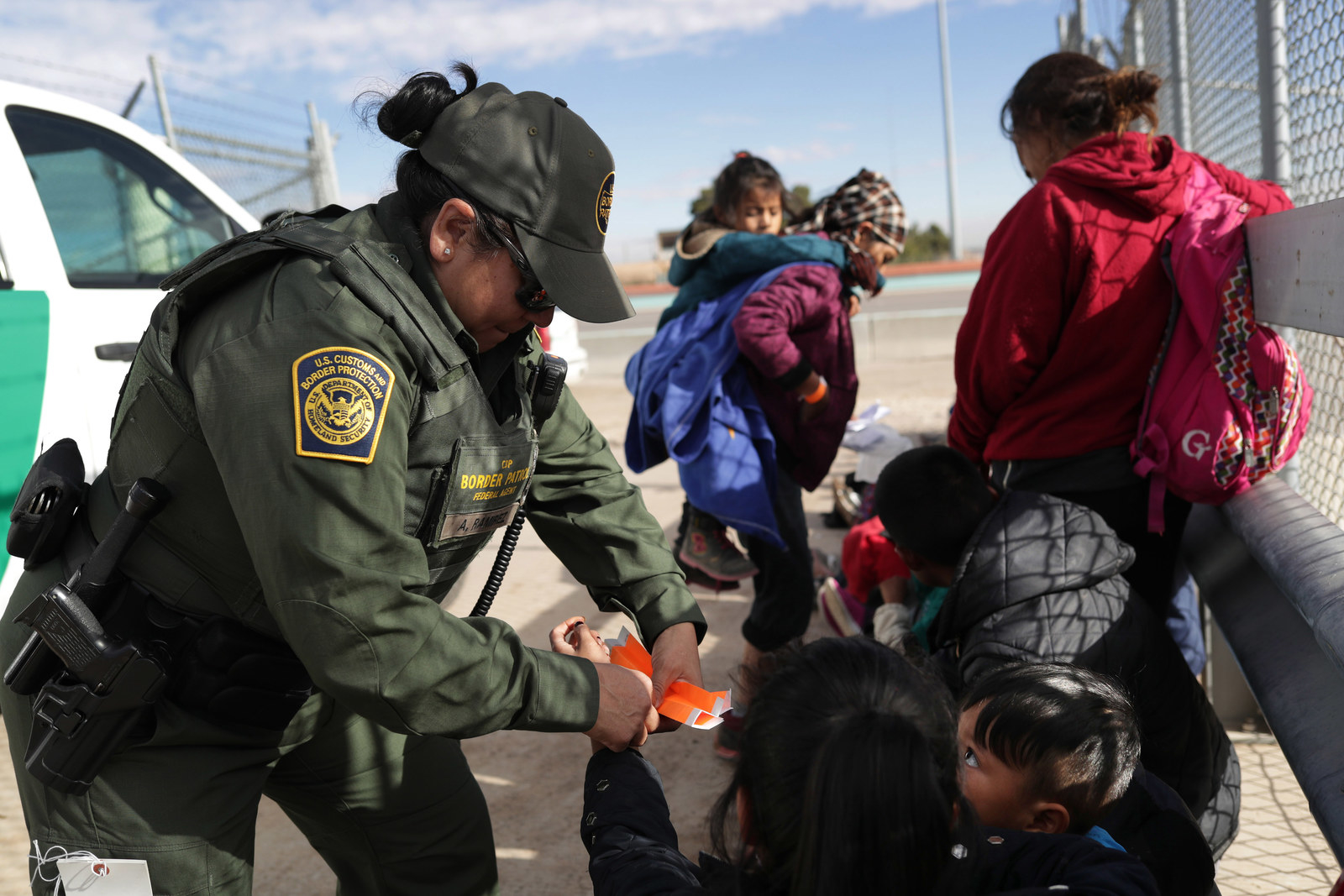 In May, CBP officers apprehended more than 144,000 immigrants along the southwest border, including asylum seekers who presented themselves at official border crossings. Of those Border Patrol agents detained 132,887 immigrants between ports of entry, a 12-year high.

That same month Border Patrol agents apprehended 84,542 families the highest number recorded in a single month since the agency began tracking the figure in 2012.
In March, Sanders, who at the time was chief operating officer for CBP, told a crowd in Texas that there was a lack of compassion for the men and women of the border enforcement agency.
"I think it's just sad," Sanders said. "I would love to see more empathy for what those brave people do in very difficult circumstances."
Sanders said there also needs to be more empathy for the immigrants CBP was encountering on a daily basis, because you need to understand the problem in order to solve it.
Before joining CBP, Sanders served as the Transportation Security Administration's chief technology officer, according to his official bio. He holds a Master of Science in physics from San Diego State University and Bachelor of Science in physics from the University of California San Diego.