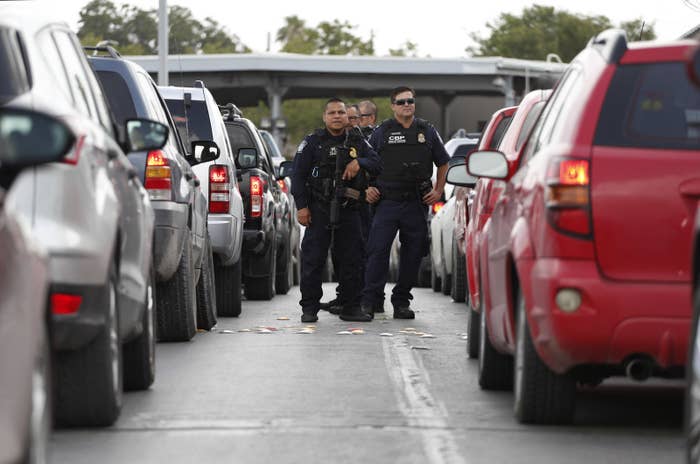 The Trump administration is readying two policies that could dramatically reshape the immigration system — both within the US and at the border — by speeding up deportations inside the country and denying asylum to immigrants who traveled through Mexico to the southern border, according to multiple sources close to the administration.

The policies, if implemented, would come in the form of regulatory changes — one an interim final rule and the other a notice — and become the latest in a series of attempts by the Trump administration to not only deter asylum-seekers from reaching the border but to increase deportations of unauthorized immigrants within the US.
"It's a fundamental change in the way the immigration components will be doing their work," said Ur Jaddou, former chief counsel of US Citizenship and Immigration Services.
Multiple sources close to the administration confirmed the plans were being actively considered. It's unclear when the policies could be introduced — or whether they ultimately will be — but those close to the administration believe the changes could come soon.
Specifically, administration officials have been working on a plan that would make anyone who transited through a third country by land to the southern border ineligible for asylum if they did not first seek protection in the country they traveled through. Instead, immigrants could be placed into a process that would be more difficult for them to gain protection after claiming persecution.
"It would end asylum for Central Americans," Jaddou said.
At the same time, Department of Homeland Security officials have been actively pushing a regulatory notice that would expand "expedited removal" orders — a process that allows immigration officers to arrest and deport undocumented immigrants without a hearing in front of an immigration judge. The current policy allows officials to use expedited removal within 100 miles of the border and toward individuals who have been in the country up to two weeks.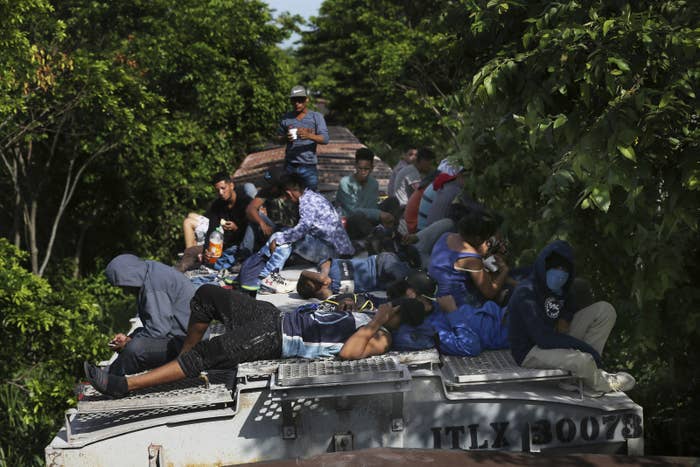 Under a proposed policy, which has been circulated within the administration, any immigrant who crossed the border without authorization and has been in the country less than two years could be subject to expedited removal orders. Administration officials believe it will allow them to more quickly remove people from within the country.

In practical terms, it would allow Immigration and Customs Enforcement officers across the country to gain more power in determining who could be deported quickly. Presently, officers typically arrest individuals and place them into deportation proceedings, which includes a hearing before an immigration judge — a process that can take years.
"ICE has never been in a situation in which they are literally deciding whether to remove someone," Jaddou said.
Both measures would undoubtedly face swift legal challenges from immigrant advocates if enacted. For starters, advocates could argue in federal court that those who live in the US up to two years have deep ties to the country and a right to due process and an immigration court hearing.
Taken together, the moves would be "consistent with the Trump administration's approach to asylum thus far: assuming that all asylum claims are fraudulent and doing everything they can to deter asylum seekers from arriving and turn back those that apply," said Sarah Pierce, an analyst at the Migration Policy Institute.
Politico has previously reported that officials were reviewing an expansion of expedited removal orders.
Those currently within the asylum process would not be subject to expedited removal and those arrested under the expanded policies could claim asylum and continue to remain in the country as their case proceeds.
Pierce, however, noted that the expedited removal proposal would likely do more to instill fear in the immigrant community than profoundly alter the deportation process within the US.
"The vast majority of unauthorized immigrants have lived in the United States for more than two years — over 60% have lived here for 10 years or more — making them ineligible for expedited removal," she said. "But no doubt, removal without due process is a terrifying prospect."
Immigrants, however, could find it difficult to prove that they have been in the country for at least two years while they are in detention.
"It's a huge shift," Jaddou said.