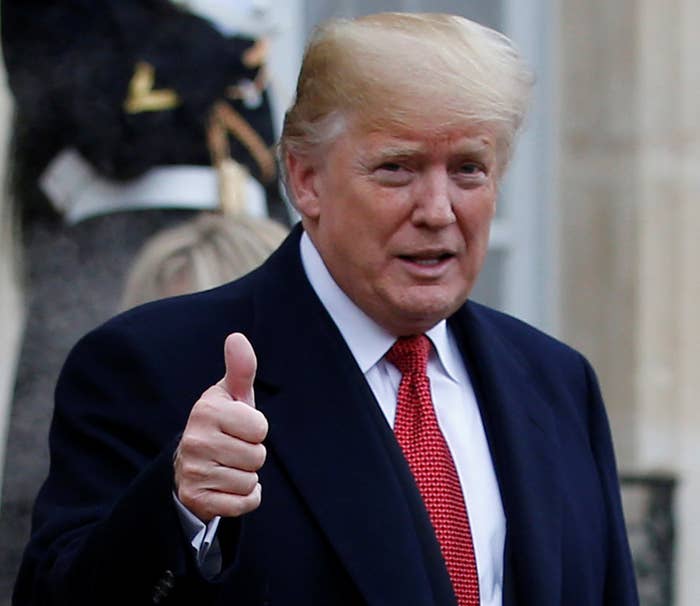 Unaccompanied children who cross the US–Mexico border illegally will no longer have the right to apply for asylum under new changes instituted by the Trump administration, a shift in previous practice and a major restriction to how minors apply for protections in the country.
Former senior Department of Homeland Security officials said the inclusion of children in the Trump administration's larger bar on asylum for those who cross the border illegally is both cruel and ultimately will be ineffective in stopping underage migrants from coming.
"That's a big deal," said León Rodríguez, who formerly headed the US Citizenship and Immigration Services agency, which will ultimately carry out the changes. "You're taking kids who are desperate enough because of whatever circumstance they've found themselves in, and who our laws have already identified as a particularly vulnerable population, and you have slammed the door pretty completely on their access to relief."
On a call with reporters Friday, a Department of Justice official speaking on condition of anonymity said that the president's order suspending entry at the southern border wouldn't apply to unaccompanied children, which seemed to indicate that their asylum eligibility wouldn't be affected. A document posted online by the Department of Homeland Security on the asylum policy also stated that the change "does not limit the rights of unaccompanied alien minors."
But officials later clarified Monday that unaccompanied minors would be affected but that they would still have the ability to be eligible for other protections, including special juvenile status and that "operationally speaking, aside from the asylum ineligibility, nothing procedurally will change for" unaccompanied children.
A memo directed toward USCIS employees that was published online late Friday states that unaccompanied children who cross the border without authorization will be ineligible for asylum under the new policies.
Trump and members of his administration have long complained about the asylum process, claiming that individuals who know they don't really qualify abuse the system to remain in the country while their claim is processed.
One current senior USCIS official said the provision including children was shocking.
"It is almost like a punch in the gut. Like, wow, you've really gone this far to affect children? And it's just like, have we sunk this low? That's my feeling," said the official, who could not speak on the record about the policy.
The processing and treatment of unaccompanied children at the border has been a focus of Congress for years, including changes to how fast they're taken out of Border Patrol custody, their asylum screening process, and access to legal representation. Unlike others, unaccompanied minors can apply for and be granted asylum directly with a USCIS officer as opposed to appearing before an immigration court. Even if children are initially denied by a USCIS officer, they can take the claim to an immigration court.
Under the new policy, which went into effect Saturday, children and adults who cross without authorization will be more limited in their options on how they can remain in the country. Those who go to a port of entry to apply for asylum, however, will not be affected by the changes.
David Leopold, an immigration attorney at Ulmer and Berne in Cleveland, said the asylum policy, if it withstands legal challenges, would have a major impact.
"I think it's huge. The unaccompanied children I see in courts in Cleveland and elsewhere in the country, their asylum claims are central to what they litigate before the immigration court. To be left with [a more limited process] … the impact is enormous," he said.
Nearly 5,000 unaccompanied children were apprehended as they snuck across the southwest border in October, according to US Customs and Border Protection. Last year, more than 50,000 children were caught by border agents as they crossed the US–Mexico line. From October 2017 to the end of June 2018, more than 2,000 unaccompanied children had their asylum applications granted by a USCIS officer.
Previously, the Trump administration cut off an Obama-era program that helped screen would-be children asylum-seekers from their countries in Central America.
The policy's inclusion of children, Leopold said, will not have a major impact on flows of unaccompanied children to the country.
"The cutting of children having the right to ask for asylum is not going to stop people from coming here," he said. "It's going to make it much more difficult for these children to have any type of fairness in this country. This is a statement of cruelty from the administration."
Zoe Tillman contributed reporting to this story.