Trump Is Sending Asylum-Seekers To Guatemala. His Administration Privately Admitted It Had No Idea What Would Happen To Them Next.
"There is uncertainty as to who will provide orientation services for migrants as well as who will provide shelter, food, transportation, and other care," a DHS document said.
In the final days before launching a controversial plan to send asylum-seekers arriving at the US border to Guatemala, Department of Homeland Security officials were still scrambling to figure out critical details, including how those seeking protection would obtain shelter, food, and access to orientation services, according to government briefing materials obtained by BuzzFeed News.

Despite the questions, the documents indicate that DHS planned to send 12 asylum-seekers on the first flight to Guatemala, a Central American country that has struggled with violent crime, and was tentatively scheduled to depart on Tuesday.
The materials, drawn up last week for newly appointed acting DHS Secretary Chad Wolf, suggest that department officials were trying to finalize key details regarding the implementation of a complicated proposal to send asylum-seekers arriving at the US border to Guatemala as part of a deal similar to a safe third country agreement.
The plan has been highlighted by the Trump administration as a key element in its strategy to deter migration at the border and another method to restrict asylum-seekers from entering the US.
"There is uncertainty as to who will provide orientation services for migrants as well as who will provide shelter, food, transportation, and other care," read the DHS brief, drafted for Wolf in the run-up to a meeting Friday with Guatemala's Interior Minister Enrique Degenhart. The implementation plan spelled out that Guatemala would provide the services but recently there had been "confusion" as to whether that would happen, according to the materials.
Wolf was urged to raise the issues with Degenhart in their meeting and clarify the outstanding issues.
"The U.S. needs confirmation from the [Government of Guatemala] that they will provide shelter, transportation, and food," the briefing materials read. "If not, the U.S. and [Government of Guatemala] need to brainstorm other avenues of assistance."
It is unclear if the planned flight is still scheduled to take off.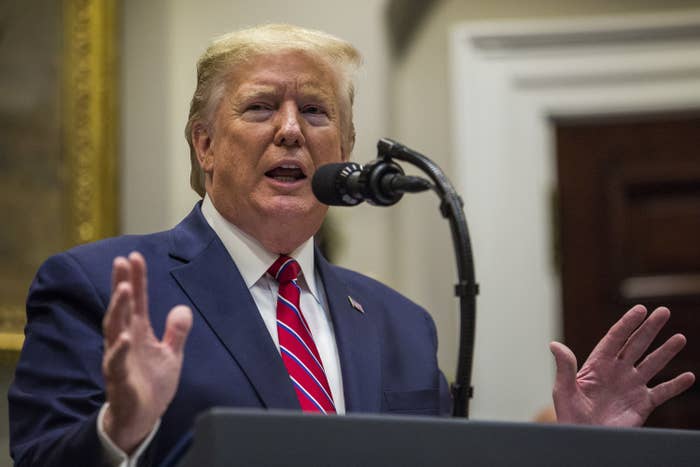 Trump administration officials have said that partnering with countries in Central America ultimately benefits the US by cutting down on the number of asylum-seekers attempting to make the journey to the US. Advocates counter that such agreements place vulnerable populations in countries that lack systems for adequate asylum processing and have high murder rates and rampant crime.
Guatemala is one of the poorest countries in the Western Hemisphere and has the sixth-highest rate of malnutrition in the world. Nearly half of the country suffers from chronic malnutrition, with the prevalence reaching about 70% in some indigenous areas of Guatemala, according to a 2018 report from USAID.
The country has struggled with violence but has seen a drop in murders in recent years, with a homicide rate of 22.4 per 100,000 people. By comparison, the US had a homicide rate of 5.3 per 100,000.
A recent United Nations report also found that about 98% of crimes in Guatemala went unpunished in 2018.
The government posted regulations on Monday that clear the way for asylum officers to begin screening asylum-seekers under the plan. The interim final rule, which takes effect Tuesday, creates a process for asylum-officers to screen migrants thrust into the plan. In short, unless an asylum-seeker can prove it is "more likely than not" that they will be persecuted or tortured in Guatemala, they will be removed to the country to obtain protections there.

Administration officials have previously told congressional staffers that more than 200 individuals had applied for asylum in Guatemala, but only 18 had been processed.
While DHS officials have in the past heralded the involvement of the United Nations High Commissioner for Refugees in helping build up Guatemala's nascent asylum system, the briefing materials suggest that those efforts have been rocky, at best.
"It is our understanding that for some time now there has been friction between the [Government of Guatemala] and UNHCR regarding UNHCR's role in the implementation" of the plan, according to the briefs. The UN has told US government officials it would provide orientation services for asylum-seekers who have been sent back to Guatemala.
But Guatemalan officials have told the US that UNHCR would not have access to their "reception centers and asylum programs."
On Saturday, Reuters reported that US officials said asylum-seekers forced into the plan would not be flown to remote areas of Guatemala, an option the Central American country had proposed.
"All airports are being analyzed," Degenhart told Reuters. "There are some that'll qualify but others that won't."
The agreement could be one way for the Trump administration to attempt to safeguard a potential court overturn of its policy banning asylum for those who cross through a third country.
While the Supreme Court allowed for the policy to continue while the case continues in a federal appeals court challenge, it's unclear whether the justices or the federal appellate court will ultimately side with the Trump administration.