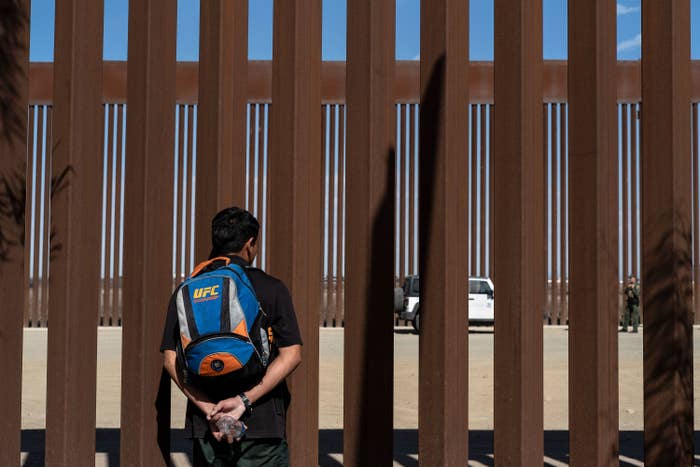 The Trump administration unveiled a new proposal Wednesday that would deny work permits to asylum-seekers who cross the border without authorization, as well as those who are convicted of any felony or arrested for certain crimes, and significantly delay when those qualified to apply for a permit can do so.

"Asylum law explicitly permits applications regardless of the manner of entry," said one asylum officer when informed of the upcoming proposal. "To single out those asylum seekers who couldn't afford a visa and prohibit them from obtaining lawful employment is cruel and has no basis in the law."
The proposal, which was first reported by BuzzFeed News in August, would represent the latest attempt by the administration to dissuade asylum-seekers from coming to the southern border and could cause many to go into the shadows and work without authorization.
"Employment authorization ensures asylum-seekers the ability to support themselves while the government processes their claims. It often means access to a temporary driver's license that has a huge liberating impact in a ton of car-centric places," said Andrew Free, an immigration attorney based in Tennessee. "These changes would leave more asylum-seekers dependent, vulnerable to exploitation, and in the shadows, which is exactly where the regime wants them."
The proposed regulation comes just days after the Department of Homeland Security's most recent proposal to make asylum-seekers pay a fee to apply and to obtain a work permit, among other increases in charges for immigration applications.
Wednesday's proposal would also tighten authorization for employment for those who are seeking asylum. Rules governing those who are granted asylum are not affected by this proposal.
The policy would make ineligible, in most circumstances, work permits to those who do not enter the country at a port of entry and delay the time it takes for those who apply for asylum — either while already present in the US or after crossing the border and referred to immigration court — to become qualified to apply for a work permit, from 150 days to 365 days. Those who are convicted of any felony or "serious" nonpolitical crimes abroad will be denied work permits as well. Elsewhere, those arrested or charged with certain crimes could be denied access to work permits.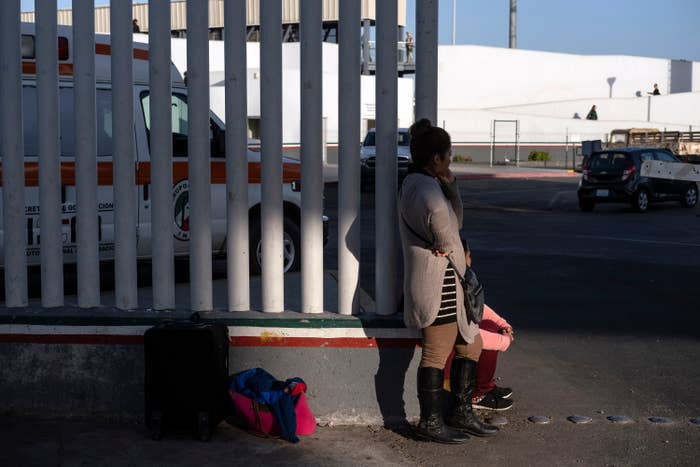 The proposal also aims to cut a little-known method for those expected to obtain asylum from getting their work permits before a sometimes lengthy background check is conducted. The "recommended approvals" for affirmative asylum — protection sought from asylum-seekers away from the border and within a year of entry to the US — have been issued in the past to those whose cases are deemed worthy of an asylum grant but whose background investigations or other matters have not been fully approved. The recommended approval allows the asylum-seeker a chance to apply for a work permit before the 150-day wait period. The proposal would cut the approval and force asylum-seekers to wait for their clearance or other matters to be completed.
"Aliens seeking economic opportunity continue to exploit our asylum process, which undermines the integrity of our immigration system and delays relief for legitimate asylum seekers who need humanitarian protection," wrote acting USCIS director Ken Cuccinelli in an email to agency employees.

One USCIS official pushed back on Cuccinelli's claim. "The rule would punish all asylum seekers," the official said, "not just the ones who may not have meritorious claims, which can only be determined after their asylum applications are adjudicated."

In late April, President Trump signed a memo directing USCIS to provide proposals that would limit work permits for asylum-seekers who crossed the border without authorization. The proposed regulation is believed to have been pushed aggressively by White House officials.

Proposed regulations do not take effect immediately and must still go through a process that includes public comments.
The officer who spoke with BuzzFeed News said the proposal fit a pattern: "This also seems to be the most recent in a series of attempts by the administration to force asylum seekers to give up claims without a determination of their validity by imprisoning them or now prohibiting them from supporting themselves."