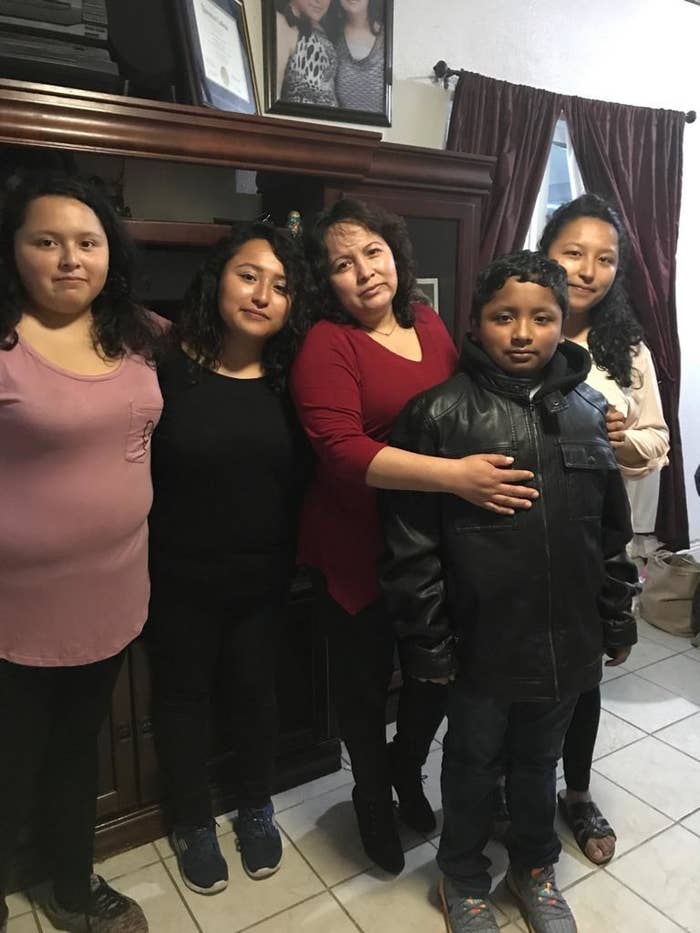 On Friday morning, Maria Mendoza-Sanchez called her four children in Oakland from Mexico and told them to gather in a room together. She had news.
The four kids, ages 24, 22, 17, and 13, sat huddled in her former bedroom, waiting to hear what she had to say.
"Momma is coming home!" she yelled out.
It has been 15 months since Mendoza-Sanchez was caught in the Trump administration's crackdown on immigration and deported to Mexico — even though she had a successful career, no criminal record, and three children who are US citizen. For more than a year, Mendoza-Sanchez battled depression and hopelessness as she thought of ways to return to the country she considered home and the children she'd been separated from.
On Friday, they finally had good news to celebrate, so they clapped, screamed, and yelled back: "Oh, my god, Mom!"
Earlier that morning, Mendoza-Sanchez had been told by the US Embassy in Mexico City that a waiver had been approved that would wipe away the several prohibitions that would keep her from returning to the United States. Now all that remains is Mendoza-Sanchez having the H-1B work visa that she's already been accepted for stamped in her passport.
The visa will allow her to live in the United States for six years and work for Oakland's Highland Hospital, which sponsored the application and where Mendoza-Sanchez, 48, had been a cancer nurse for two years before her deportation.
Her oldest child, Vianney, 24, has protection from deportation through DACA; Melin, 22, Elizabeth, 17, and Jesus, 13, are US citizens by birth.
"I'm very happy," she told BuzzFeed News on Friday. "I can't wait to see those kids and hug them and help them."
Her immigration attorney, Camiel Becker, said it was a moment Mendoza-Sanchez had been longing for. Still, he was waiting for the visa to be physically placed in her passport.
"I think at this point we assume she will definitely be coming back but until the visa is placed in her passport we can't quite break out the champagne," he said. "I was congratulating Maria this morning and we were both incredibly happy. We know the last stage is being put behind us."
Senator Dianne Feinstein, who had supported the waiver and visa, said the decision was an important one.
"Maria is a hard-working, devoted mother and I'm delighted that she will soon be reunited with her children and back at work serving cancer patients at Highland Hospital. I've met with Maria and kept in close contact with her children over the past year," she said. "It's been a long road, and today they are one step closer to being reunited. Given the importance of family unity and Maria's contributions to her community, I'm pleased this wrong is finally being rectified."