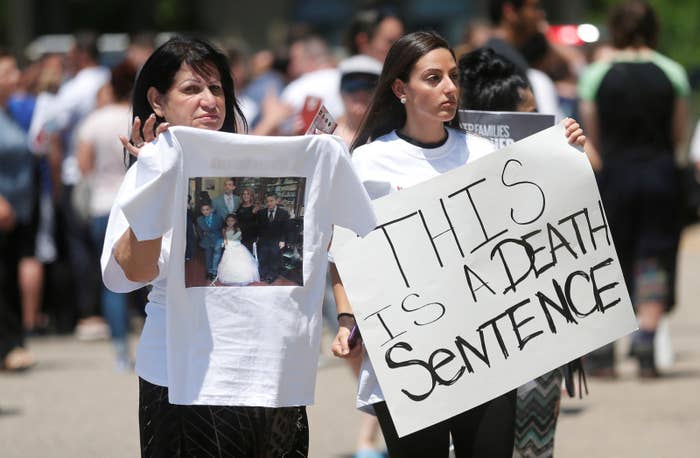 SAN FRANCISCO — Immigration and Customs Enforcement officials must try to return an Iraqi man who was deported in violation of a court injunction last year back to the US by the end of January, a federal judge in Detroit ordered Tuesday.

US District Judge Mark Goldsmith ruled that ICE must purchase an airline ticket for Muneer Subaihani, the Iraqi man who was deported, to arrive on or before Jan. 24, alert customs officials of his arrival, and allow his entry into the country so he can continue to fight his immigration case.
ICE can then place Subaihani, who had previously been issued a final deportation order, on supervision once he has entered the country, Goldsmith ruled. The judge, who was appointed by former president Barack Obama, said that the agency had agreed previously to bring Subaihani back to the US.
"It was terrible. There was a court order saying don't deport him and they deported him," said Margo Schlanger, an attorney representing Iraqi immigrants in a lawsuit against ICE and a professor at the University of Michigan Law School. "We are hopeful rather than sure that it will work, it's nice to have it put in a court order."
Advocates, however, are concerned that the government shutdown may cause problems with Subaihani's return.
"The shutdown is leaving ICE free to make arrests, but it is not adequately staffed to do the right thing in cases," Schlanger said. "We are hoping this will work."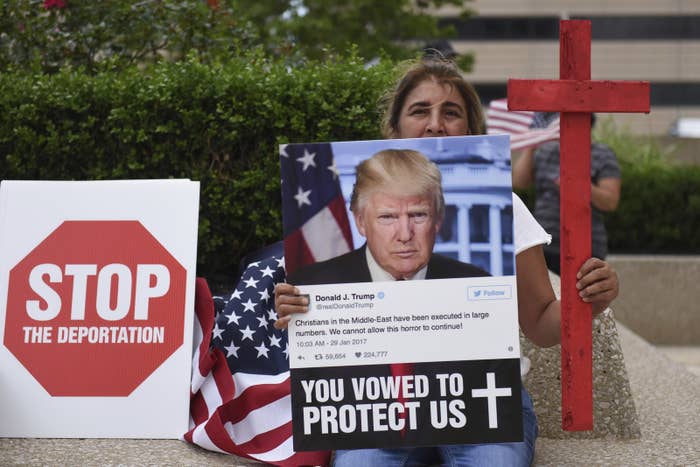 The order to return Subaihani stems from July 2017, when the ACLU successfully got Goldsmith to block the deportation of around 1,400 Iraqis who had been targeted for removal, most for overstaying their visas or being convicted of crimes. Hundreds of these Iraqis were arrested in June throughout the country, mainly in Michigan.
Goldsmith found that the Iraqis, many of whom are religious minorities, would face torture or death based on their residence in the US, their publicized criminal records, or their religious affiliation.
Subaihani, however, was deported to Iraq on Aug. 8, 2018, in violation of Goldsmith's order, according to court documents. Subaihani has been "quite ill" in Iraq and constantly in hospitals, Schlanger said. ACLU attorneys first noticed Subaihani had been mistakenly deported, not ICE, she said.
"They said, 'oops, we deported him,' as soon as they found it, they agreed it was a mistake," Schlanger said.
Goldsmith has previous orders criticizing ICE's conduct during the case. In 2017, the arrests came weeks after Iraq had agreed to take back a small number of citizens in exchange for being removed from the Trump administration's travel ban list. But that agreement didn't extend to all Iraqis or alter the Iraqi government's long-standing policy of refusing involuntary repatriations, according to documents released by the government in the case.
ICE officials maintained in court that it was Goldsmith's order that had stopped a repatriation flight when in fact Iraq had refused to accept the flight. At one point, according to the documents filed in court, former ICE director Thomas Homan called the Iraqi ambassador to the US, Fareed Yasseen, and implored him to accept the flight. Yasseen emailed Homan his rejection June 26, 2017.
In his ruling, Goldsmith called ICE claims that it was his fault the plane never left for Iraq "demonstrably false."
The judge accused federal immigration authorities of ignoring court orders and breaking up families in a November ruling that ordered the release of up to 100 Iraqi detainees who had been held by ICE since the middle of 2017.
In December, a 6th Circuit Court of Appeals panel ruled to waive Goldsmith's 2017 orders blocking the deportations of the Iraqis, but it did not take immediate effect.