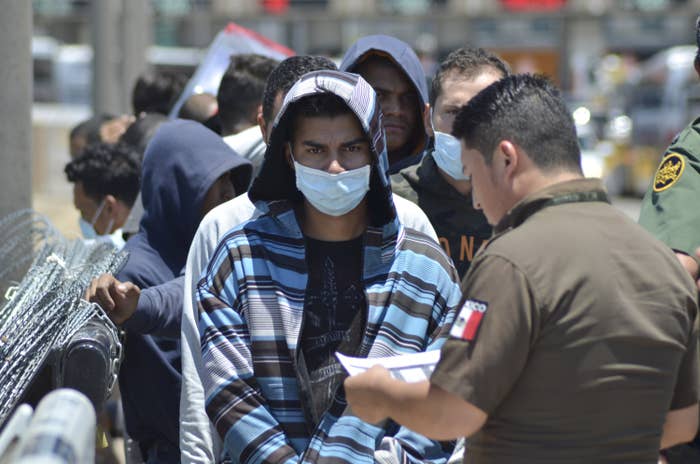 On a November day, just south of the Texas border, Francisco left the temporary shelter he'd been stuck in for four months to travel to a nearby port of entry in the US.
Francisco was one of more than 50,000 asylum-seekers forced to wait in Mexico under a controversial program from the Trump administration. His case had been working its way through the immigration courts. But he and his attorneys were optimistic that his long journey from Cuba toward protection in the US was nearly over.
A few weeks earlier, Francisco, 25, had been allowed to travel from Nuevo Laredo, Mexico, to a temporary, secretive court set up by the Trump administration in Laredo, Texas. He and his attorneys made his case, through video teleconference, to immigration judge Eric Tijerina, whose image was beamed in from San Antonio.
Francisco told the court how he'd fled Cuba after being beaten and shackled by government officials for criticizing the Cuban government as a "dictatorship." As a Cuban dissident, Francisco dreamed of living in the US, a country he had admired from afar for its democratic system and values.
On Nov. 21, the decision from Tijerina came in: "IT IS HEREBY ORDERED that Respondent's application for asylum pursuant to Section 208 of the Act be GRANTED."
But what happened next is what immigration advocates and attorneys say is a troubling and apparently new trend of US officials going out of their way, including issuing fake court date notices, in order to keep even those who have been granted asylum out of the country.
With his court order in hand, Francisco traveled four days later to the port of entry — the same place where he had first applied for asylum in July — with his attorney. He gave the 14-page document to a US Customs and Border Protection official and requested he be let in.
Instead, a border official took Francisco aside and gave him a notice for a nonexistent court hearing in January, according to one of his attorneys, Lisa Koop, associate director of legal services at the National Immigrant Justice Center. What's more, Francisco would also have to wait in Mexico as Homeland Security officials used their allotted 30-day window to decide whether to appeal his case.
"He was distraught, dismayed, frustrated — the prospect of remaining in Mexico feels very unsafe," Koop said, describing Francisco's state of mind after being denied entry to the US.
When a BuzzFeed News reporter called the Department of Justice to confirm the hearing date given to Francisco, the automated phone line said that there was, in fact, no hearing date scheduled.

Francisco, who requested his full name not be used due to his tenuous life in Mexico, is not alone. Koop said that in recent weeks at least three other individuals, all Venezuelan, have also been denied the opportunity to remain in the US after being granted asylum. All were in the Migrant Protection Protocols, the Trump administration policy that keeps asylum-seekers in Mexico as their immigration cases proceed. All three individuals — one an adult man, the other two a mother and son — were granted asylum in Laredo but later taken back to Mexico, according to Koop.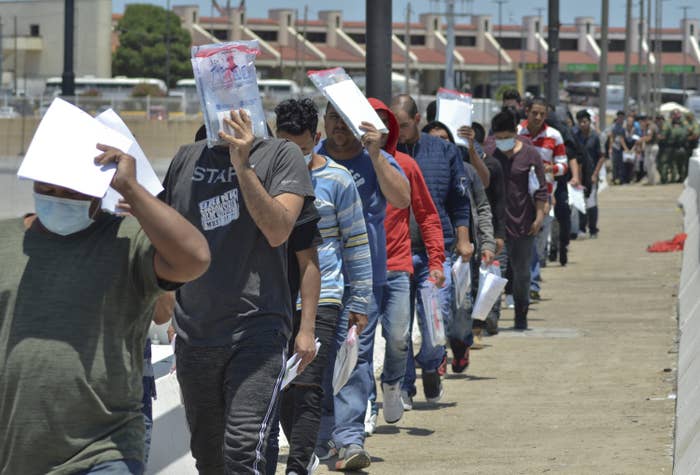 On Monday, acting CBP Commissioner Mark Morgan was asked during a press conference about immigrants being returned to Mexico after winning their asylum cases. He appeared confused, saying, "That shouldn't be happening."
However, a CBP spokesperson said that when an immigration judge's decision is appealed, "Immigration proceedings remain underway and individuals enrolled in MPP can be returned to Mexico to await the appeal."
The CBP did not immediately respond to a request for comment regarding the notices for nonexistent dates.
Advocates and experts said the move by the Department of Homeland Security appeared to signal a shift at the border that magnifies the true aim of the controversial MPP program.
"The government's behavior in this case and in other cases lays bare the true intent of MPP, which is quite simply to end asylum for all peoples in all circumstances," Koop said. "This is a Cuban dissident who was granted asylum and is being kept out — it removes the ambiguity of what motives are behind this program."
Immigration experts said the policy appeared to represent a new front in the effort to restrict asylum.
"It is an exercise in cruelty to send people who win asylum back to Mexico, forcing them to wait months or years for an appeal to work its way through the system," said Aaron Reichlin-Melnick, a policy analyst at the American Immigration Council. "Because the person has no future court dates, CBP just invents fake ones."
Immigration and Customs Enforcement does detain asylum case winners who are in the US as they await the appeals process. But keeping immigrants in Mexico is another matter, experts said.
"It is fundamentally wrong. A US immigration judge determined this person is a refugee, deserving of our protection," said Rebecca Jamil, a former immigration judge in San Francisco. "It feels like CBP making decisions about a refugee's safety over a judge."
The Trump administration has repeatedly cited the program as an achievement that has helped reduce the number of border crossings. But advocates and attorneys have detailed numerous issues with its implementation.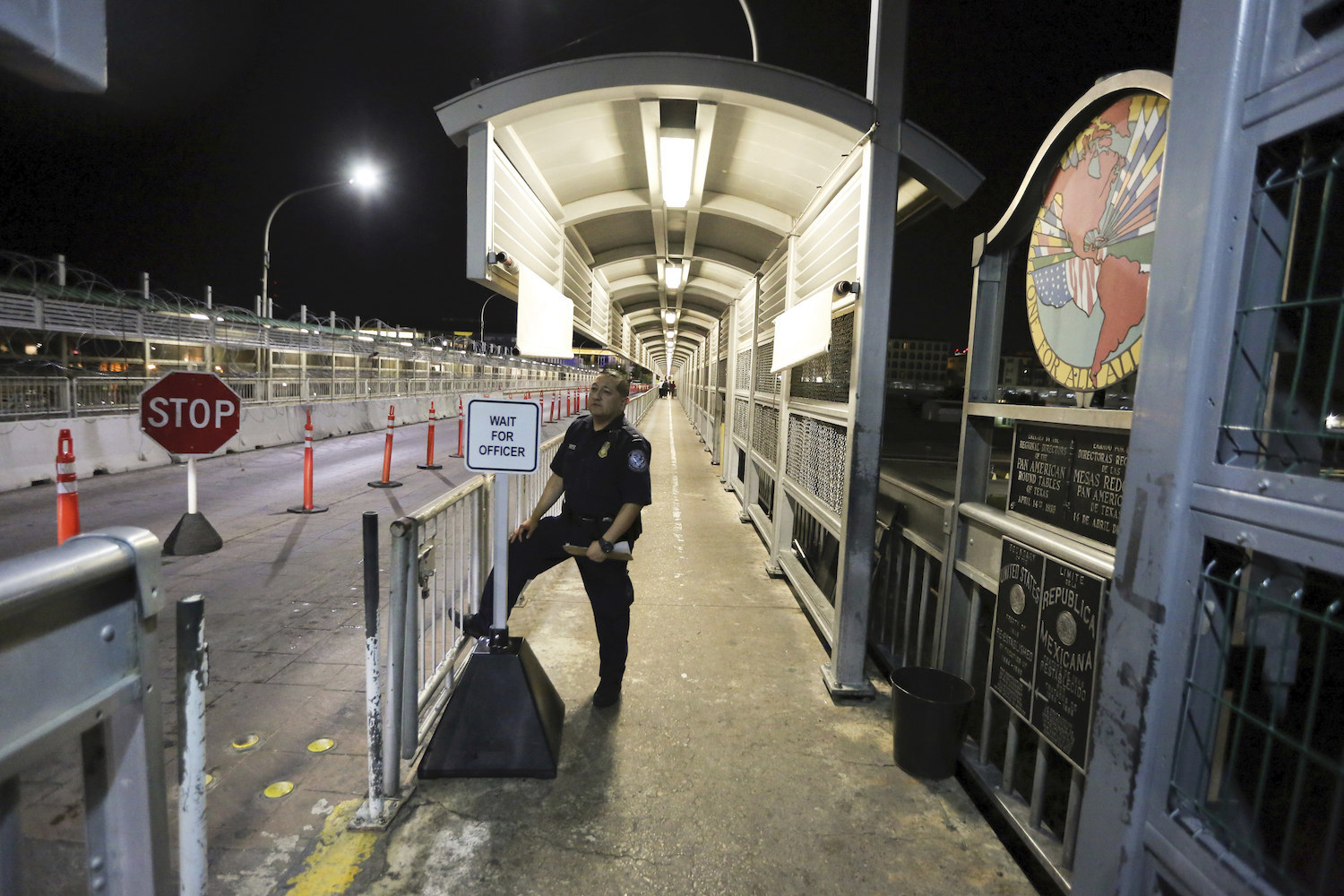 Last week, the advocacy group Human Rights First detailed how it has found more than 600 publicly reported cases of kidnapping, rape, torture, assault, and other violent attacks against asylum-seekers and immigrants returned to Mexico under MPP. The group also found asylum-seekers who had missed court dates in the US due to being kidnapped in Mexico.
The situation in shelters, like the one Francisco has been forced to remain in, has also been dire, the group found. Cartel members in Nuevo Laredo had robbed, extorted, and repeatedly threatened immigrants outside shelters in the town.
"The shelters Human Rights First visited in Nuevo Laredo in November had no government-provided security. Asylum-seekers we spoke to were terrified — one shelter we visited had been attacked weeks earlier by a cartel who broke in, threatening the dozens of families staying there," said Kennji Kizuka, a senior researcher at Human Rights First.
Francisco is one of the rare immigrants thrust into MPP to be granted asylum. In the temporary court in Laredo, most cases are still pending, according to data compiled by the Transactional Records Access Clearinghouse at Syracuse University.
The San Diego Union-Tribune reported in November how CBP officials had handed out fake court dates to individuals whose cases were terminated by immigration judges in order to be returned to Mexico. People returned to Mexico under the program must have a pending court date in the US.

Koop wonders what could happen to others who have been granted asylum, but lack an attorney — which most asylum-seekers in the program do not have — to advocate for their ability to enter the US.
"It's a completely inscrutable system — people who are unrepresented face the real possibility that they might never manage to make it into the US even if the government declines to appeal cases," she said.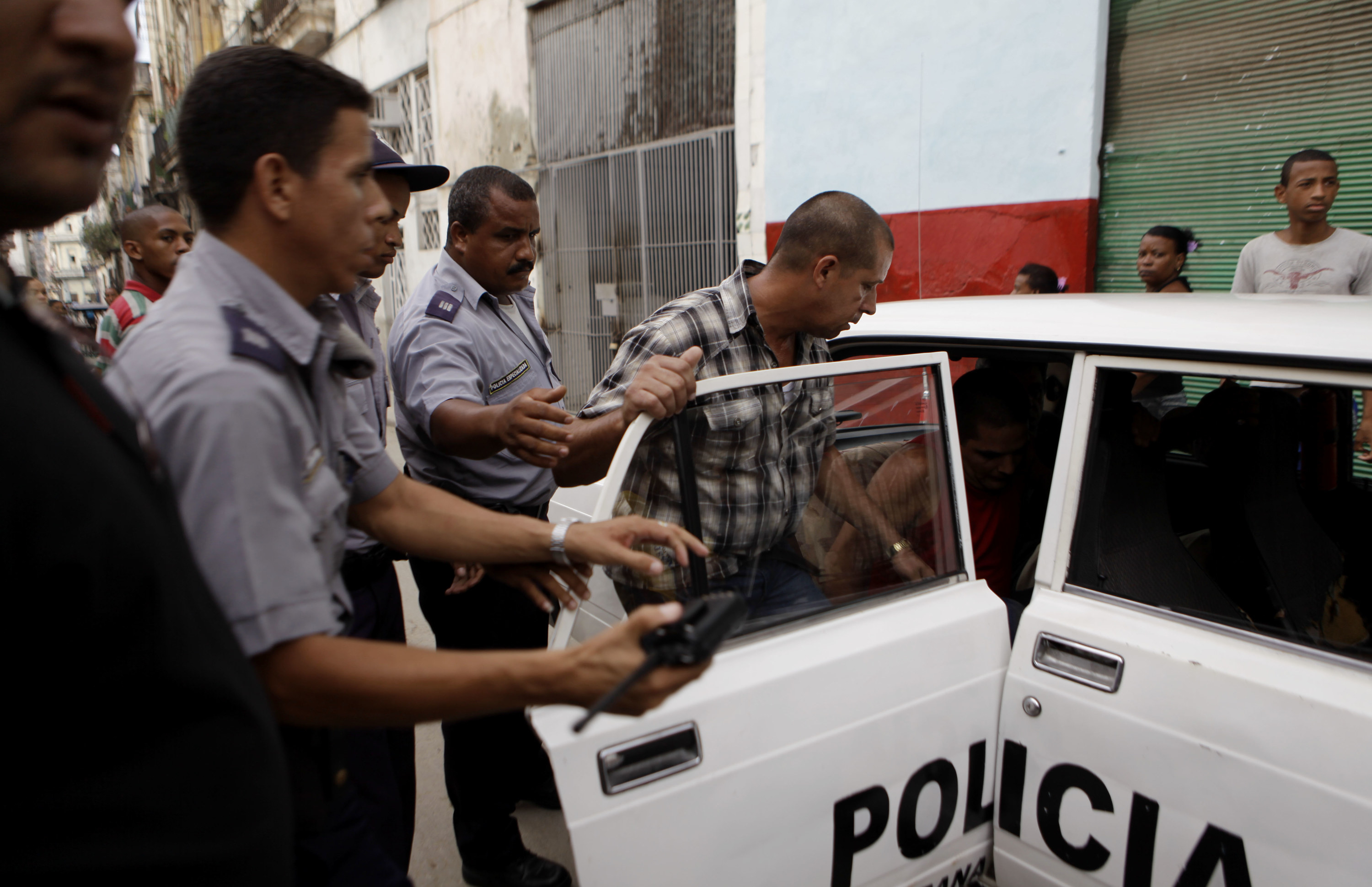 In Cuba, Francisco was arrested after listening to music on the national day of mourning for the death of Fidel Castro.
He was taken to a solitary cell and later an interrogation room. There, a government official told Francisco, who was handcuffed to a chair, that he should change his attitude about the government or he would be sent to jail or "disappear," according to the order written by Tijerina, which was reviewed by BuzzFeed News.
But after Francisco told the officers that he would not change his views because Cuba is a dictatorship, he was beaten and later handcuffed to the top of his jail cell — his hands above his head — for 24 hours. He was not allowed bathroom breaks and urinated on himself.
After eight days in jail, Francisco began preparing to leave Cuba once and for all.
Koop recalls how one day after a court hearing in the temporary facility in Laredo, she spent an hour getting to know Francisco.
"He talked a lot about his belief in America. His expectation that he was coming to a place where his rights were going to be respected," she said.
Koop and other attorneys are still advocating for his entry to the US and strategizing on how to make it happen.
"He still believes that beyond MPP, the US is a place that he wants to be a part of — to contribute to and rebuild his life, but he has had to pay a high price," she said. "It's a really harrowing experience he's had to go through."