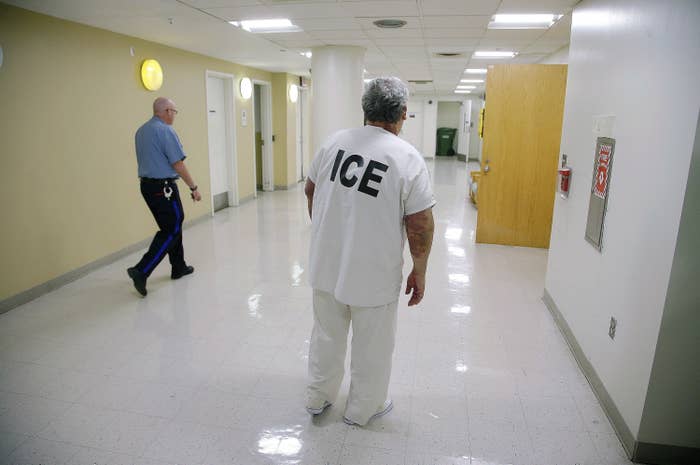 The journalists at BuzzFeed News are proud to bring you trustworthy and relevant reporting about the coronavirus. To help keep this news free, become a member and sign up for our newsletter, Incoming.
Department of Homeland Security officials have acknowledged that transfers of detainees between facilities holding immigrants for ICE had "contributed to outbreaks" of COVID-19 and that poor information sharing made tracking and preventing the spread of the virus more difficult, according to a draft report obtained by BuzzFeed News.
The document also acknowledges that the inability for adequate social distancing within the ICE detention centers had contributed to the spread of the disease.
The internal recognition of the risks posed by transfers of detainees between facilities — a regular occurrence before and during the pandemic — comes after months of warnings from medical experts, advocates, and politicians over the consequences of shuttling people across the country. The report also indicates that ICE's inability to track health records in certain facilities led to difficulties in monitoring the spread of the disease in jails.
ICE officials have long moved immigrants between facilities for various reasons, including proximity to immigration court hearings.
The draft report, titled "DHS COVID-19 After Action Report," details the agency's response to the pandemic and areas for improvement. In a section focused on "non-dedicated" facilities, which also hold non-immigrant detainees, the report documents how there were "gaps in information" due to different medical record systems and that officials "frequently transferred detainees between facilities, which contributed to outbreaks and made tracking and preventing the spread of COVID-19 difficult."
The report offers "opportunities," an apparent reference to areas for potential improvement: "Non-dedicated facilities' frequent detainee transfers and stove-piped disease surveillance systems have made it difficult to prevent and track outbreaks."
A DHS spokesperson said the agency does not comment on "alleged leaked documents."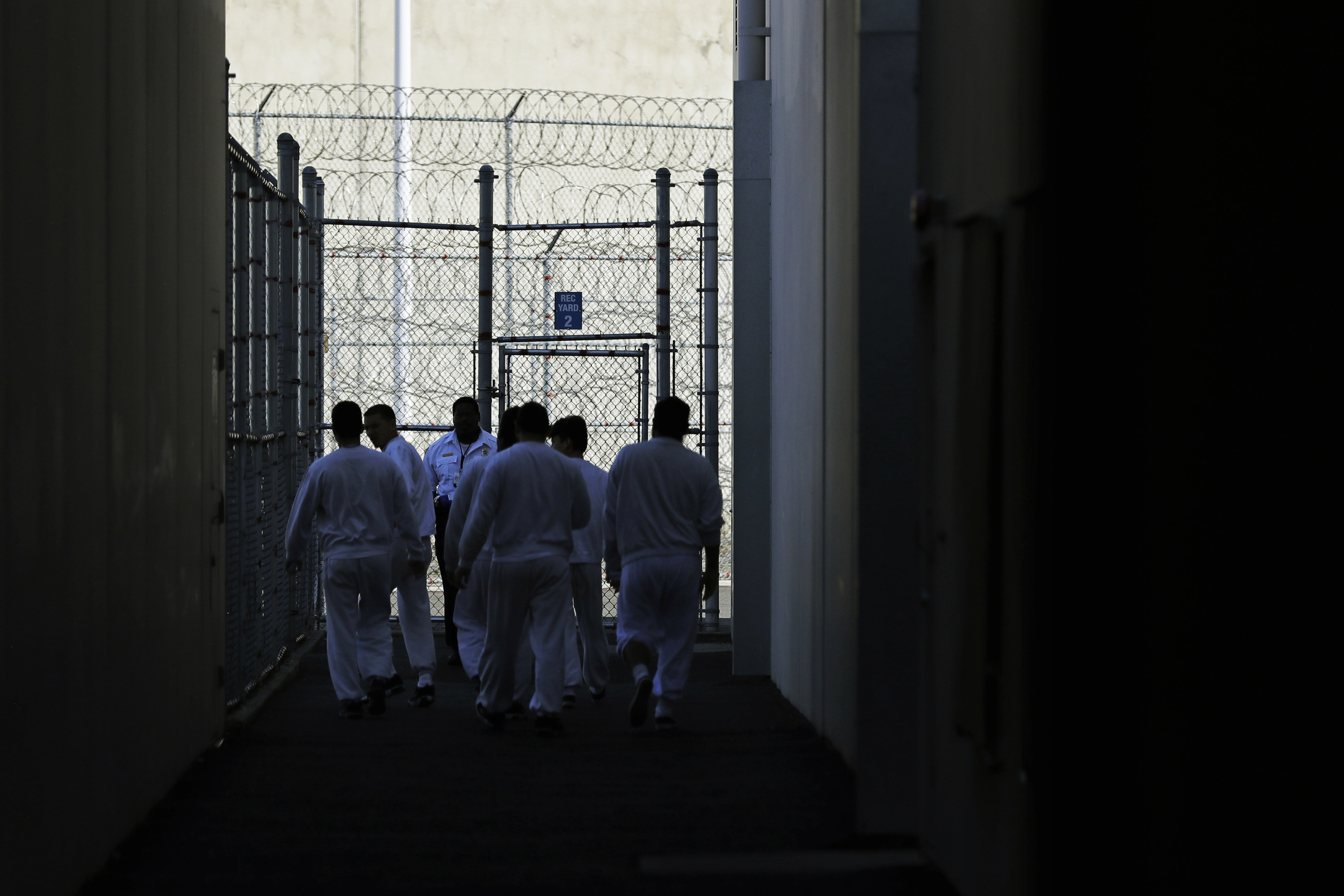 Decisions to move detainees between facilities are made by ICE officials, not the facilities themselves, according to one former agency official who spoke on condition of anonymity. The report's description of "detainees" could refer to non-immigrants held by the facilities, like those held on criminal charges, but it's unlikely, the former official noted. The report references "detainees" in other areas to describe immigrants held by ICE.
"This report is incredibly consistent in reflecting long-standing issues of ICE detainee management and medical care that have only been exacerbated by a pandemic," the former official said.
In federal court declarations, government officials have said transfers of immigrants are carried out in an organized fashion that have not resulted in an increase of cases at detention facilities they were sent to.
ICE officials have also maintained on different occasions to reporters and in federal court that transfers are done to "decongest" facilities — moving people less crowded jails — and that detainees are adequately screened before being moved. In a July court filing, officials also said agency guidance only permitted transfers for medical reasons, extenuating security concerns, or to prevent overcrowding.
But many news outlets, including BuzzFeed News, have documented how the COVID-19 has spread after transfers between facilities. In April, BuzzFeed News reported that after a transfer of more than 70 detainees from multiple facilities in the northeast to a private detention center in Texas, nearly two dozen immigrants that were moved tested positive for COVID-19. Similarly, after a transfer of 74 detainees from Arizona and Florida to a facility in Virginia in early July, 51 of the detainees tested positive for COVID-19, and cases within the facility skyrocketed.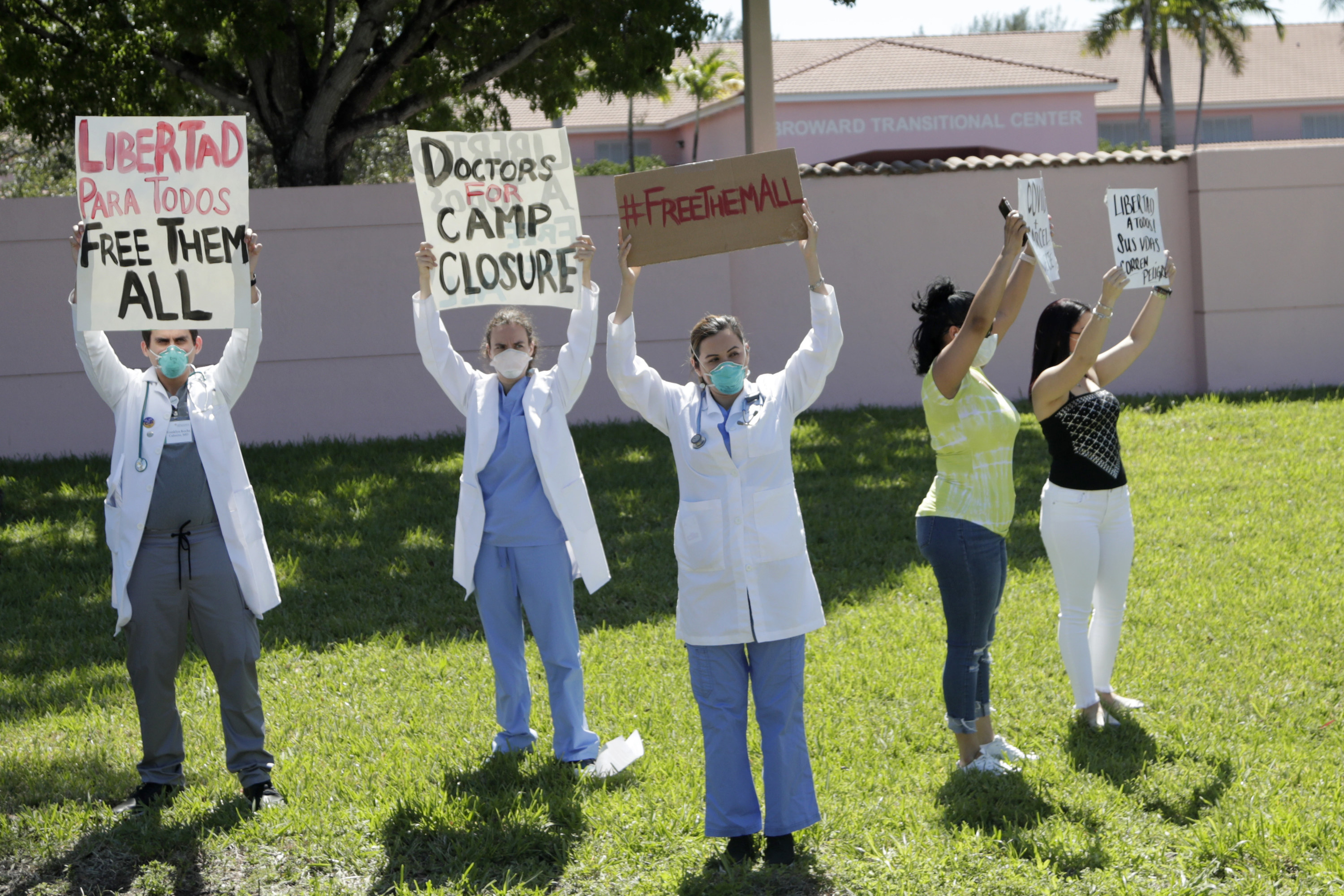 The draft DHS report notes that ICE addressed many of the issues highlighted through updated guidance in late July.
ICE has come under fire in recent years for issues related to medical care provided within its detention centers. In some facilities, ICE provides medical care directly; in others, the agency has a few employees assist private or public contractors; and in many, it oversees care provided by a contractor.
ICE officials have long said that they are dedicated to providing timely and comprehensive medical care to detainees, noting that they have access to a daily sick call and 24-hour emergency care.
Since the beginning of the pandemic, detainees and immigrant advocates have highlighted the health threats posed by the highly contagious disease for those in ICE custody. The agency has attempted to assure congressional officials and the public that it has carefully examined the issue and has even released certain "vulnerable" detainees as a precaution.
But a report issued by the House Committee on Homeland Security found that ICE detainees are often given deficient medical care and that detention centers use segregation as a threat against immigrants.