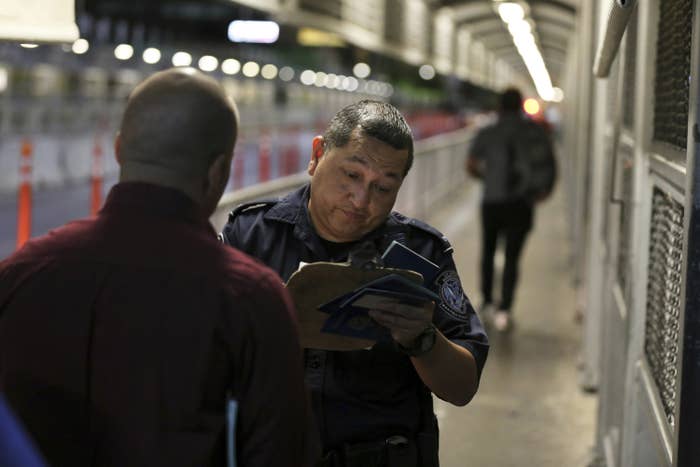 BuzzFeed News is publishing a draft Department of Homeland Security report that details how some US border officials apparently pressured asylum officers to deny immigrants entry and prevent others from being interviewed.
The findings were part of a review into a controversial Trump administration program to keep asylum-seekers in Mexico as their cases wind through the US system. So far, more than 60,000 immigrants have been thrust into the program.
A spokesperson for DHS said in a statement Wednesday that the department "is committed to the integrity of MPP and will continue to assess and improve the program if and when necessary."
"Successful organizations continually audit and review their programs to develop best practices and seek ways to improve effectiveness and efficiency, which is why this report was requested," the spokesperson said. "The independent group was composed of officers from the offices of privacy and civil rights and civil liberties, and lawyers who were not involved in the creation of the program. We thank the independent team for their recommendations and look forward to the review and response by the subject matter."
In late November, the ACLU, which has sued to block the program, asked the 9th Circuit Court of Appeals to order the DHS to release the so-called Red Team Report, which was leaked to BuzzFeed News. The court has yet to rule on the request.
To protect sources, BuzzFeed News has retyped the draft to resemble the original: