The Trump administration on Friday proposed an unprecedented series of new fees for asylum-seekers and immigrants hoping to stay in the US, aiming to become one of just four countries in the world to charge for an asylum application.
Under the proposal, a new $50 fee would be imposed on asylum applications, citizenship applications would see a $500 price hike, and a new fee would be added for certain immigrants who entered the US as children to renew protections.
The US has never before charged for asylum and, if enacted, the proposal issued Friday would make the country one of only four in the world to do so, joining Iran, Fiji, and Australia. It appears to be the latest move by the Trump administration to overhaul the asylum process and the immigration system itself, a focus of the president's since taking office.
"This marks a dark chapter in America's history as a place of refuge," said Krish O'Mara Vignarajah, president and CEO of Lutheran Immigration and Refugee Service. "It also puts us in a club of only four countries who charge the most vulnerable asylum seekers to apply for protection, which may be prohibitively expensive for certain families who have spent their entire savings just to reach our border."
The fee increases, which were first reported by BuzzFeed News, are included in a proposed rule set to be formally published in the Federal Register next week and will be subject to public comment before it is enacted, which could result in changes to the rule.
US Citizenship and Immigration Services, which is primarily funded by immigrants' applications, such as filing for a green card or work permit, is required to review its fee structure every two years.
"USCIS is required to examine incoming and outgoing expenditures, just like a business, and make adjustments based on that analysis. This proposed adjustment in fees would ensure more applicants cover the true cost of their applications and minimizes subsidies from an already over-extended system," said Ken Cuccinelli, acting director of USCIS, in a statement.
Specifically, the rule would add a $50 fee for those looking to apply for affirmative asylum applications filed from within the US. There is currently no fee to enter an "affirmative asylum" application. The new fee would not apply to those who claim a fear of persecution at ports of entry or those who apply for the protections while in deportation proceedings. There would be no waiver for those who cannot afford to pay the $50 fee.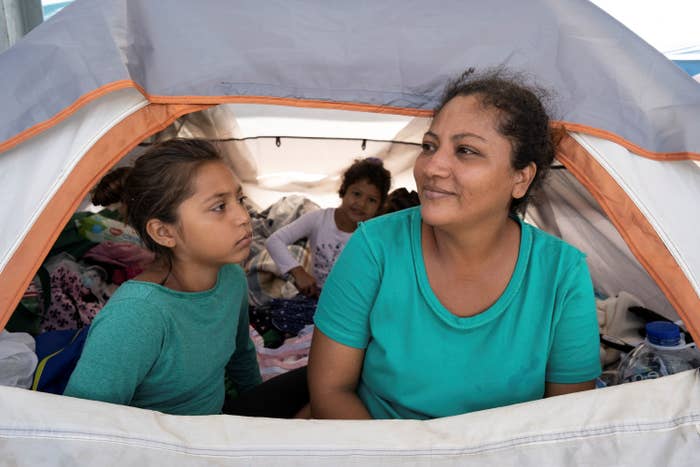 "The cost to collect the fee will probably outweigh the fee itself and doesn't come close to covering the cost of adjudicating an asylum application," said one USCIS official, who was not authorized to speak publicly on the matter. "It's another example of the Trump administration putting up punitive barriers to asylum."

The proposed rule also aims to cut waivers for fee forms, which can cost hundreds of dollars, unless it is legally required or the agency decides to do so on a discretionary basis. Elsewhere, it looks to add a $530 price hike for an application for naturalization, and an increase of more than $200 to apply for renewals of protections under the Deferred Action for Childhood Arrivals (DACA) policy.
"This administration repeatedly claims it is only going after irregular migration but this rule is very specifically about legal immigration," said Ur Jaddou, former chief counsel for USCIS, the agency that would levy the fees. "This rule shows their true colors."
The rule includes a more than $200 million transfer to Immigration and Customs Enforcement, but it appears the transfer would need to be cleared by Congress before being issued. The proposal also recognizes that litigation over the future of DACA could change the proposal before it is finalized. A hearing over the administration's efforts to end the DACA program is scheduled at the Supreme Court on Tuesday.
USCIS officials said the rule was necessary to help maintain its budget.
"Furthermore, the adjudication of immigration applications and petitions requires in-depth screening, incurring costs that must be covered by the agency, and this proposal accounts for our operational needs and better aligns our fee schedule with the costs of processing each request," Cuccinelli said.
Those within the agency, however, said the proposal was unnecessary and wrong.
"This is blood money," said one asylum officer. "Only a bully says, 'I won't protect you unless you pay up.'"
In recent months, the administration has issued rules to deny permanent residency to immigrants in the US whom immigration officials believe would not be able to support themselves financially, and to block the entry of immigrants applying for visas who cannot prove that they will be able to obtain health insurance within 30 days of entering the US.