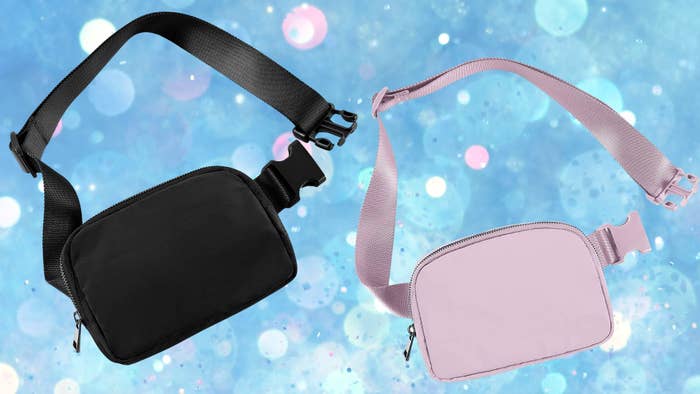 BuzzFeed may collect a share of sales or other compensation from the links on this page if you decide to shop from them. All products were independently selected by our editors, and the prices were accurate and items in stock at the time of publication.

My stylish, sporty mom had her eye on one thing for the holidays: the Everywhere belt bag from Lululemon. It's a sleek, minimalist and versatile belt bag with one main compartment and a hidden zipper section in the back. It has a thick durable zipper, an adjustable strap and a front clasp so it can be worn as a cross-body bag, slung over your shoulder or clipped around your waist like a '90s mom at a theme park. 
The only trouble is that both in-store and online, that bag is always sold out. Though it used to come in a selection of fun colors (I carry Narcan in a highlighter green one), these days you'll be hard-pressed to find a single shade in stock. (On Lululemon's site, it's currently only available in a camel-colored fleece iteration, with a purchase limit of five per customer — the type of restriction that's normally reserved for white-hot sneaker drops.)
I was stuck. I wanted to fulfill her Christmas dreams without skimping on quality. So I took to the internet to find the best dupe I could. 
Enter the ODODOS unisex mini belt bag. Like the Lululemon one, it has a simple, flat front and isn't covered in extra zippers or detailing. It comes in a ton of fun colors, all of which are in stock, with the same features as the Everywhere bag: an adjustable strap, an easy-to-open main zipper, a main compartment with mesh sections and a pocket in the back to keep valuables close. It's also about half the price.
With thousands of five-star ratings and rave reviews, I ordered one for my mom knowing I could return it if it wasn't what I wanted. I have the OG bag, after all, so I know what I'm looking for in terms of quality, durability and usability.
Yet upon opening the bag and giving it a good inspection, I found all the reviewers to be totally on the money. The $19 dupe is the same size as its Lululemon rival and is made from a good-looking fabric that feels nice to the touch. It's easy to zip and unzip; fits your phone, wallet, keys and other everyday items; and its adjustable strap makes it super wearable in different styles. I was almost as excited to give it to my mom as she was to receive it. 
Amazon user Becca Reitano agreed that this bag is an ideal swap for the original in a review: "PSA FOR ALL MY BUDGET-FRIENDLY GIRLS! This belt bag is exactly like the lululemon one! it is so comfortable and holds all of my essentials perfectly." 
If you've been thinking of hopping onto the crossbody trend or just want a budget-friendly handy waist bag for traveling, grab one ― or a couple ― for yourself and see other glowing reviews below. 
ODODOS unisex mini belt bag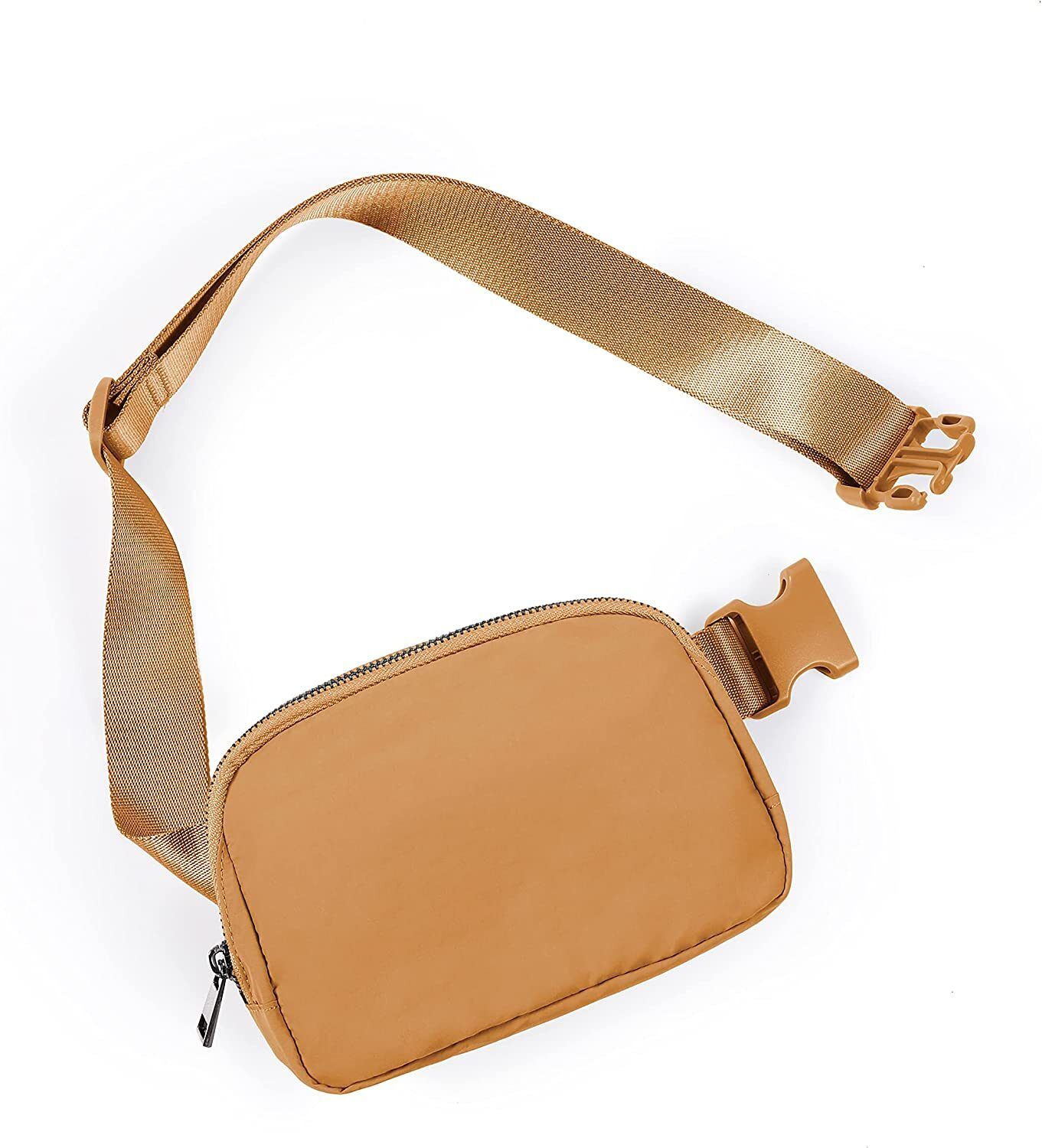 Promising reviews:

"This is literally better than the lululemon belt bag and less than half the price. comes in so many different colors, and the material feels super durable. the adjustable strap it 10/10, and the bag itself holds so much more than i expected it too. i love this bag!!" — Paige

"I honestly use this product everyday and it's so amazing. A great Lululemon dupe! So many pockets, really great color, easy to throw in the wash, to adjust the straps, and I really like how it clips in FRONT of you so you don't have to worry about anyone unclipping it from the back. Really great bag and I love it so much." —  laura kulish

"What can I say about this bag. It is it! on the go, hands free and I love the athleisure feel. I have a Lululemon bag and this honestly looks and feels exactly the same. Great quality and 1/2 the price." —  Margaret Hennen

"Super amazing product it's like the lulu lemon bag but half the price! I want one in every color!" — Amazon customer

"Super cute dupe to the lululemon bag! Really sturdy strap and bag over all! I am in the medical field and use this bag to take to work Instead of taking a whole purse, definitely big enough to fit my cards and phone and even my headphones and face masks!" —  Estefani Sanchez