Thousands of protesters have taken to the streets in Venezuela for the last few weeks demanding a return to democracy through general elections. For over a year, the country has been going through widespread food shortages, growing insecurity and rampant inflation, leading to the current political unrest.
On Thursday, one of the protesters stripped and walked in the direction of tear gas where Venezuelan soldiers and riot police were standing.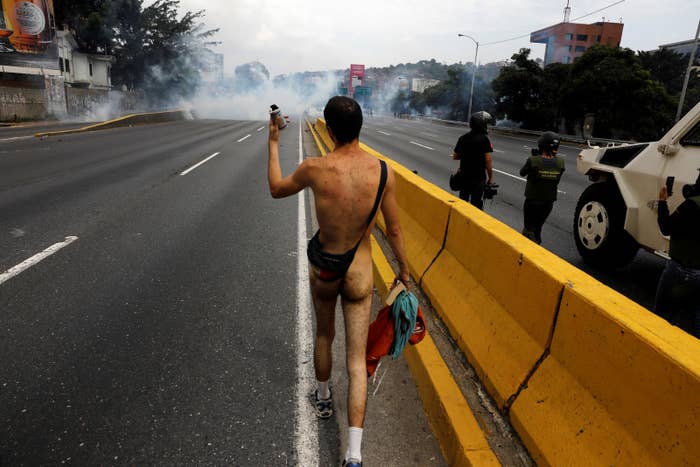 The cameras captured the young man in his socks and shoes and holding a Bible in his hand, while he approached the authorities.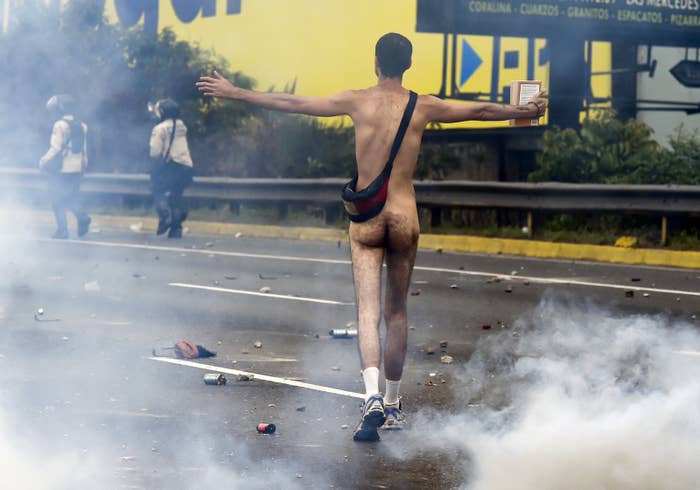 He tried to talk to them...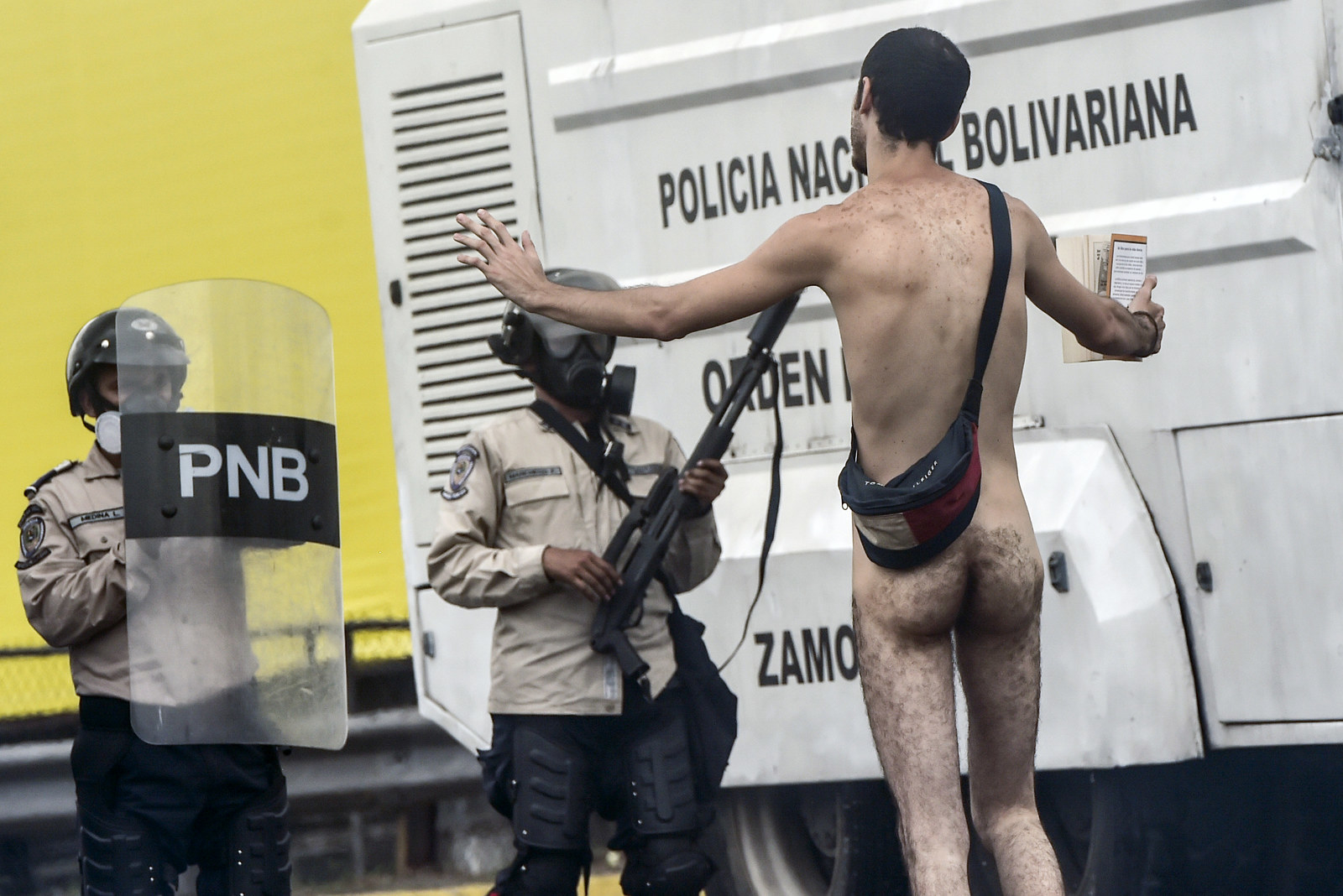 Then he climbed a security vehicle while an officer yelled at him.
"No more," he screamed, while police fired rubber pellets and teargas at him.
His back was left completely covered by pellet marks.
Later that day, Venezuelan President Nicolas Maduro mocked the protester on a televised appearance. "Thank god he didn't drop a soap because that would've been an abominable photo, horrendous," he said.
Online, many Venezuelans criticized the reaction of the armed forces.
Others showed their admiration for the man.