Desperate Venezuelans overran and ransacked a truck on Thursday, in a mad scramble to grab the vehicle's load. The precious cargo it was shipping? Sugar.
According to local media, the truck was near the downtown area of Caracas, the country's capital, when a mob approached to grab what they could.
Twitter immediately lit up with people sending around pictures of the rush.
More disturbing than the actual swarming of the truck was the aftermath, when some people threw themselves to the ground to pick up the sugar that fell from the bags.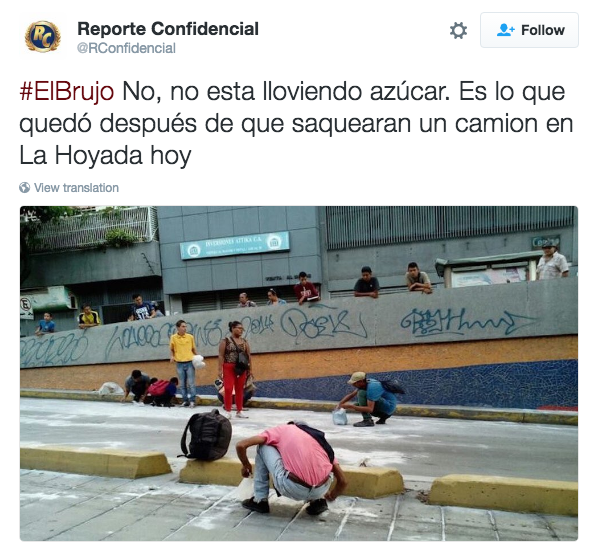 An ongoing economic collapse has left Venezuela in the midst of widespread shortages of food, medicine, and household goods.