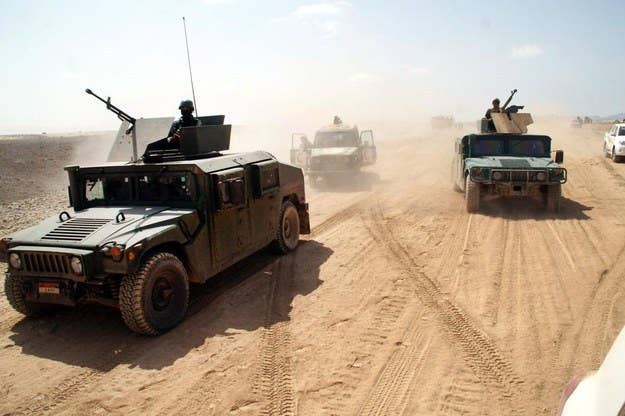 Around midnight on Monday, Adam Baron's cell phone rang in Sanaa. The man on the other end of the line was speaking in rapid-fire Arabic, which he had difficulty understanding so he handed the phone to a Yemeni friend to translate.
Monday had already been rough for the dwindling expat community in Yemen. Earlier that day, a French security guard working for the European Union delegation was shot and killed while driving through the Yemeni capital. The other man in the silver SUV, an Austrian, was seriously wounded in the attack, which the Yemeni government blamed on al-Qaeda.
Yemen has a reputation — partly deserved and partly not — for violence, and Monday's attack followed several kidnapping attempts of foreigners in the country. But Baron knew the country better than most outsiders. He had arrived in January 2011, shortly before the uprisings that eventually forced the country's long-serving president Ali Abdullah Salih to resign in exchange for immunity. Baron wanted to be a foreign correspondent, and fresh from an undergraduate degree at Williams College he had thrown himself into the task, picking up freelance assignments and covering the revolution. The longer he stayed, the more contacts he acquired and the better his Arabic became. Eventually, as Salih's regime deported journalists during the worst days of the uprisings, he picked up more work, and began writing for the Economist, the Christian Science Monitor and McClatchy.
After three years in the country, Baron knew Yemen better than most of the experts he quoted. Although there are a handful of young, freelance journalists working unofficially in Yemen, Baron was the only American operating on a journalist visa. In the shadowy world of U.S. drone strikes Baron was one of the few on-the-ground reporters in Yemen trying to sort out fact from fiction and ascertain which of the individuals killed were militants and which were civilians. It was a taxing and difficult job, and one that required all of his many contacts. But the more he wrote on U.S. drones strikes as well as on Yemen's complicated internal power struggle, the more enemies he seemed to make. And on Monday one of them made their move.
The man on the phone told Baron's friend, who requested anonymity due to threats made against him, that there was a problem with his visa application, a simple issue. It was something that could be cleared up in five minutes, he said. "They set us up," the friend told BuzzFeed from Sanaa on Thursday.
Anticipating a quick visit, Baron left for the immigration office on Tuesday around 11am, carrying his passport as he'd been instructed. At the office, things went wrong almost immediately. Yemeni officials confiscated Baron's passport and escorted him to a holding cell. "You are no more welcome in Yemen," one man told him.
Baron's friend, who had gone with him to the office, had no idea what was happening. Officials at the immigration office told him they would hold Baron until he had a ticket on a flight out of the country. Baron's friend arranged for his cousin to sit with the young American in his cell and lookout for him, while he tried to figure out what to do. He called dozens of people, reaching out to contacts across Yemen's political and tribal spectrum, but no one had any answers. Even contacts in Yemen's Political Security Organization, one of the country's two main intelligence bodies, said through intermediaries that they couldn't interfere.
Late Tuesday evening, after more than 10 hours in the cell, the immigration office released Baron — but only after they had added a couple of conditions to their original demand that Baron get a ticket on a flight out of the country. Now his friend had to sign a paper stating that Baron would leave the country within 24 hours, and he had to promise to stop making calls to politicians and sheikhs.
Early Thursday morning, with the U.S. embassy closed due to security threats, Baron did exactly that, catching a flight out of the country. His deportation will leave Americans less informed about an already murky conflict. Over the past few weeks the U.S. has, once again, ramped up drone strikes in Yemen. And now there is one less journalist to cover them.
One Yemeni official warned Baron's friend that there is more to come. "Other journalists are next," the friend said he was told.