In fighting that Yemeni government officials invariably described as an "attempted coup," Huthi loyalists shelled a presidential palace as well as the residence of President Abdu Rabu Mansur Hadi on Tuesday.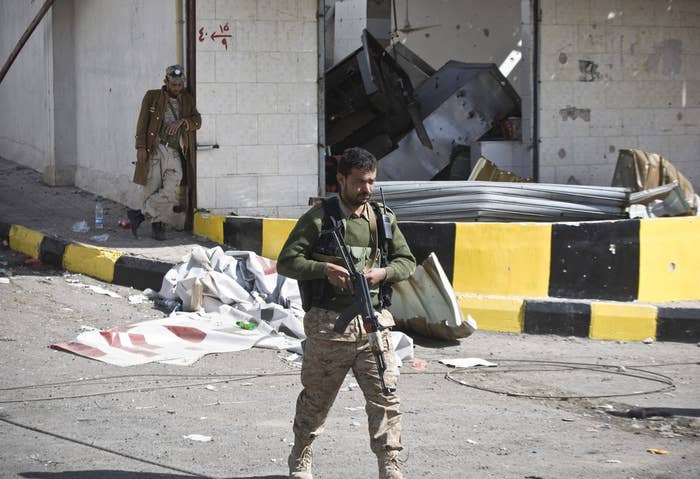 The second day of heavy clashes in the capital of Sanaa left several people dead and raised fears that Yemen's crumbling government might finally collapse. But the fighting has also followed a peculiar Yemeni rhythm: shelling followed by negotiations and then more shelling.
The Huthis, whom the U.S. has long regarded as little more than an Iranian proxy, have stopped short of pushing Hadi from power. Instead, the group seems to be seeking bargaining power on a draft constitution through military means.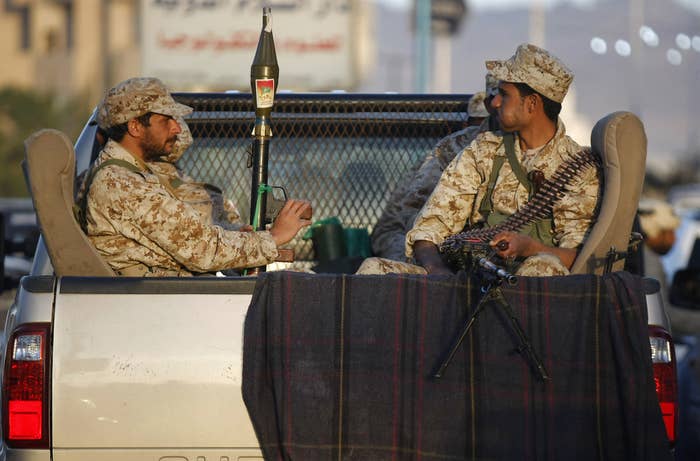 The draft constitution, which is still being debated, has frustrated the Huthis, who have been one of the big winners of the post-2011 uprisings, seizing territory and becoming a de facto government in certain parts of the country as long-standing rivals withered.
The Huthis, a Zaydi revivalist movement, started in 2004 as the first of what would become six separate wars with the central government in Sanaa.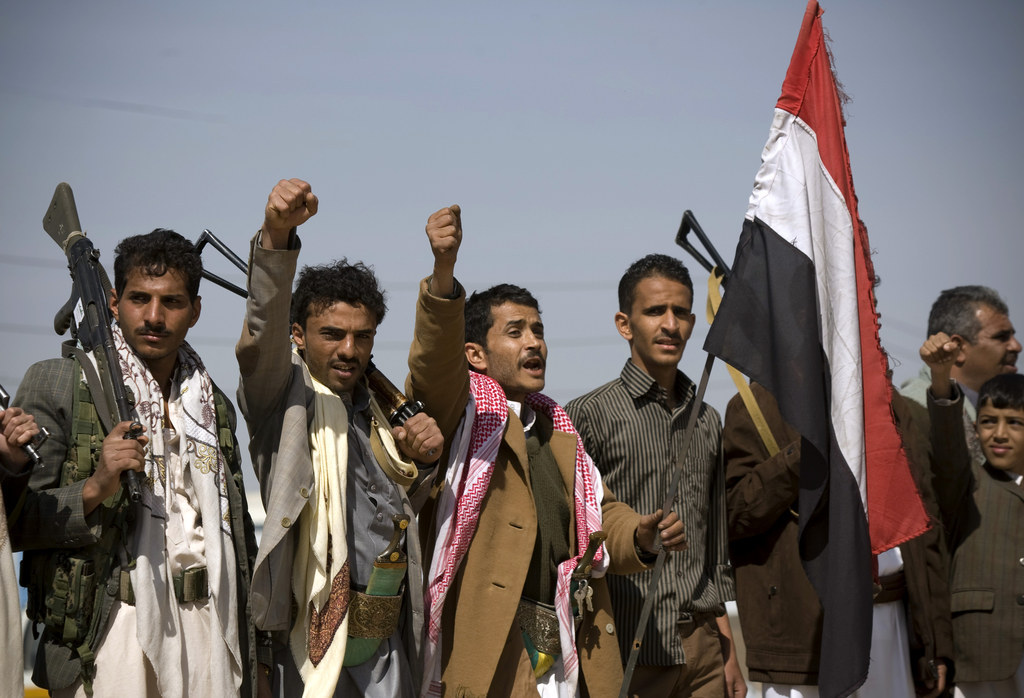 But the group's roots stretch back to the 1960s and a lengthy civil war that overthrew the country's Zaydi ruler. Zaydis practice a form of Shiite Islam that is traditionally closer to Sunni Islam than it is to the type of Twelver Shiism that is practiced in Iran.
In recent years, as the U.S. and Saudi Arabia have shunned the group over ties to Iran, the Huthis have expanded out from their traditional heartland in the northern governorate of Sa'dah, on the border with Saudi Arabia, to take control of more territory. Earlier this year, the group took over government buildings and ministries in Sanaa, and this week it took control of state media. Tuesday's assault on the presidential palace also netted the Huthis military hardware as the group took control of an armory belonging to the 3rd Armored Brigade.
How many — and which — military units remain loyal to President Hadi is unclear.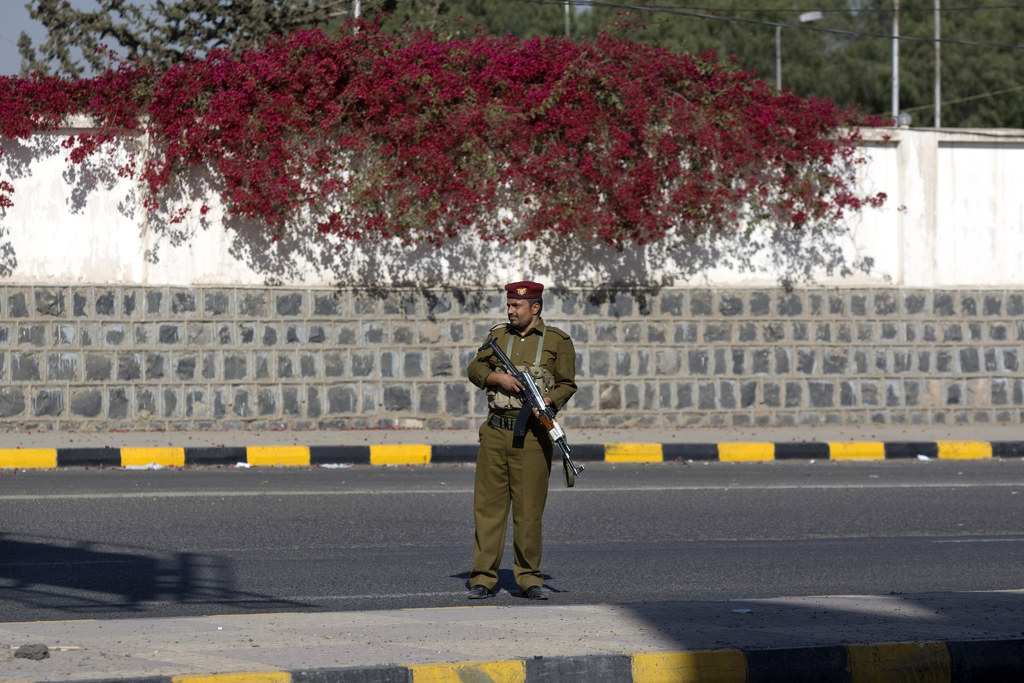 Yemen's military is in the midst of an often-stalled restructuring effort that was supposed to root out corruption and erase the "cult of commander" that often took precedence over loyalty to the state. The U.S. was instrumental in pressing for many of these changes in 2011 and 2012, but its attention has drifted in recent years as the state has struggled.
Hadi was named president in February 2012 as part of a deal that saw Yemen's longstanding president, Ali Abdullah Salih, step down from power in exchange for immunity.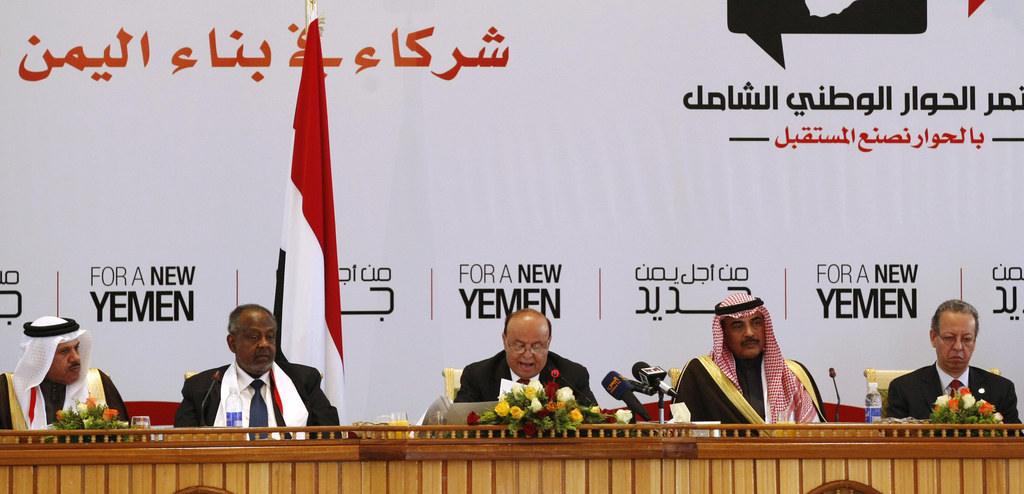 Hadi's initial term was supposed to be a two-year "transition period." That was extended another two years in February 2014. Hadi has yet to name a vice president, and it is unclear who would rule what is left of the state apparatus where he was forced out.
Abd al-Malik al-Huthi, the Huthi leader, delivered a lengthy speech this evening in Yemen, which appeared to be a blunt warning to President Hadi on a handful of issues, including to "fix the security situation in Marib."
Several observers heard this final demand as code for where the next round of fighting will take place, as there are several anti-Huthi tribes in Marib, which is a few hours east of the capital.
For the moment, however, the Huthis have put President Hadi on notice: Fix the problem or they will.