No Contact With Paris About Charlie Hebdo Attack: Yemeni Official
One of the gunmen reportedly trained at an al-Qaeda camp in Yemen.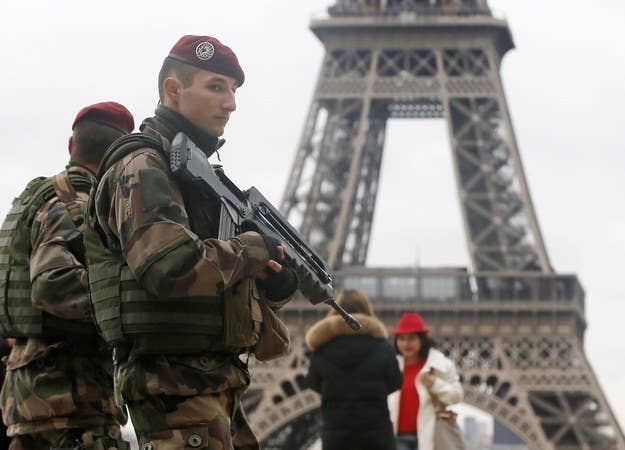 A Yemeni official says the government has yet to receive any information requests from France despite reports that one of the Paris gunmen traveled to Yemen to train with al-Qaeda.
"The French government has not yet contacted us on the matter," the Yemeni diplomat, who spoke on condition of anonymity to discuss sensitive diplomatic relations, told BuzzFeed News.
Both U.S. and French officials have claimed that Said Kouachi, a 34-year-old believed to be one of the two gunmen who killed 12 people at the Charlie Hebdo office on Wednesday, traveled to Yemen at some point in 2011. When he arrived in the country, where he went, and who he met with remain unclear.
The French foreign and interior ministries did not respond to requests for comment.
Some U.S. officials have speculated that Kouachi may have met with Anwar al-Awlaki, an American-born cleric who was killed in a US drone strike in September 2011. Awlaki survived an earlier drone strike in May 2011. At the time Yemen, like much of the Middle East, was unraveling in the midst of the Arab Spring and al-Qaeda in the Arabian Peninsula, or AQAP, as the branch in Yemen is known, was taking advantage of the chaos by establishing more training camps in remote parts of the country.
Exactly how many European passport holders passed through those camps is unclear, but it has long been a concern of Western intelligence officials. "Everybody is worried about the foreign fighter problem," said William McCants of the Brookings Institution in reference to militants who travel to places like Yemen to fight with al-Qaeda. "But in parallel with that are Europeans who got training in the Middle East and then quietly went home."
"If indeed this is an AQAP-directed plot, it is a really worrisome development," McCants added. Said Kouachi and his brother, Cherif, reportedly told people they were from "al-Qaeda in Yemen" during the attack on Charlie Hebdo. The satirical newspaper's editor, Stephane Charbonnier, was one of eleven individuals listed in the 10th issue of Inspire Magazine, AQAP's English-language mouthpiece, as "wanted Dead or Alive." That issue was published online in early 2013. "Doing something like this is a lot easier than building a bomb," McCants added.
Although AQAP has appeared to focus on attacks inside of Yemen in recent months — including a massive bombing that killed more than 40 at a police academy on Wednesday — it has never lost its desire to strike internationally. In some of Osama bin Laden's final messages to AQAP before he was killed in 2011, he urged the group to continue to look for targets abroad. Inspire Magazine, which has been published sporadically since the death of Awlaki, continues to urge supporters to carry out attacks like the ones this week in Paris.
In recent months, AQAP has also grown concerned with the rise of ISIS in Iraq and Syria. ISIS-inspired attacks, such as those in Canada and Australia, have put pressure on al-Qaeda to show that it too is willing to strike in the West. "It is hard to read this attack outside of the al-Qaeda-ISIS competition," McCants said.
Anais Bordages and Marie Telling contributed reporting.