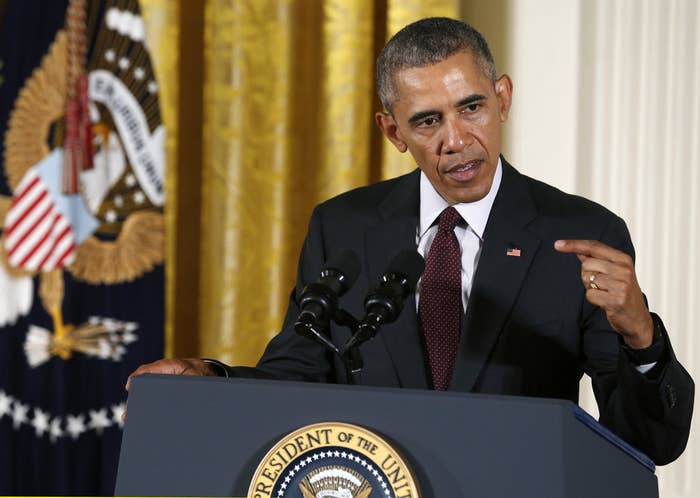 U.S. President Barack Obama and Secretary of State John Kerry as of Friday afternoon haven't reached out at all to Brazil's interim president, Michel Temer, or to the new foreign minister, José Serra.

Instead, Washington's stance towards Brazil so far has been to distance itself, at least until the fate of President Dilma Rousseff is decided.
Rousseff — who has been stripped of power since Wednesday — will be judged by the Brazilian Senate during her looming impeachment trial. Sometime in the next six months, the body will determine whether the president ordered budget expenditures without authorization from Congress.
Unlike in 2010 and 2014, when Obama called Dilma Rousseff to congratulate her after her electoral victories, the American president has yet to make a similar gesture towards Temer.
When asked for comment by BuzzFeed News, the White House was non-committal. National Security Council spokesman Peter Boogaard, when asked whether he could provide any information on whether Obama would be giving Temer a call, merely answered "not at this time."
Last week, White House Press Secretary Josh Earnest said that Obama "has faith in the capabilities of the democratic institutions of Brazil to hold up against political turbulence."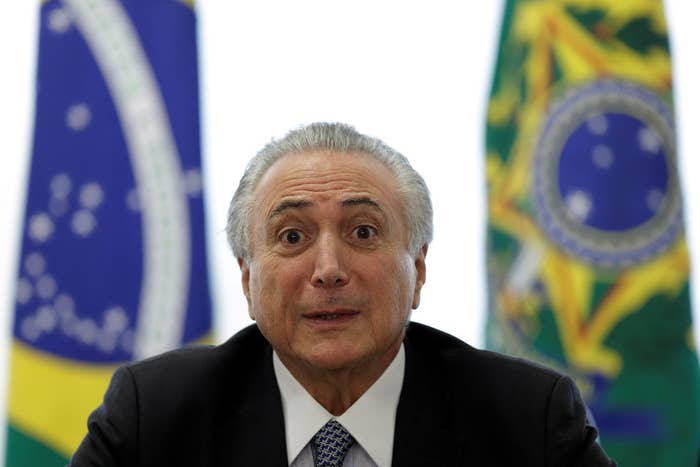 Brazil's image abroad has been a concern for the new government. When she was removed from power, Dilma Rousseff said that she was the victim of a coup d'etat.
One example of the mark this has left on Brazil's international image occurred on the Cannes Film Festival's red carpet.
Filmmaker Kleber Mendonça Filho and actors from the film "Aquarius," which screened at the festival, protested with posters decrying the "coup" that removed Dilma from power. Pictures of the incident were featured in major publications worldwide.
There are also currently no plans for Kerry to meet with José Serra until after Dilma's trial is complete.
Formal statements and silence set the tone from the State Department, which only said that the routine diplomatic work between the two countries would not be altered.
When asked for comment, a State Department official said they had no information as to whether Kerry intended to meet with Brazil's new foreign minister, José Serra, or not.
Appointed to his position on Wednesday, Serra gave a speech considered to mark a turn in Brazil's foreign policy, cutting itself off from countries in Latin America governed by left-wing governments that had maintained a close relationship with Brasilia during the governments led by Lula and Dilma. He also said that Brazil's new foreign policy would prioritize seeking out bilateral trade agreements.
With respect to the U.S., Serra pledged that Brazil would stay the course:
The only personal gesture made by a world leader towards Temer was from the President of Argentina, Mauricio Macri, who called him to express his "respect" after the interim president took office.

The Ministry of Foreign Relations did not respond to questions sent by BuzzFeed Brazil. Diplomats speaking on the condition of anonymity said that Brasilia would not have any expectation of a personal gesture from Obama towards Temer.
"This is no time to celebrate, it's a transition period that arose from a tense political process," said one of them.
The choice of the new ambassador will be the litmus test for the relationship between the two countries, said analyst Mathias Spektor.
Spektor is coordinator of the Center of International Relations at the Gertulio Vargas Foundation and author of the book "Kissinger and Brazil." Spektor adds that silence from Washington is expected until the fate of Dilma Rousseff is decided by the Senate.
"If Obama meets with Temer now, he will be setting an undesirable precedent. What would happen then if the Senate decided to return Dilma to the presidency?" he asked.
The test to measure the state of relations between Washington and Brasilia after the impeachment, according to Spektor, will be the treatment given by American officials to the new ambassador from Brazil.
Brazil's Foreign Ministry is expected to announce a new diplomat to replace Luiz Alberto Figueiredo, appointed by Dilma in January 2015, in the coming days.
"The amount of time that the US government takes to show its 'agreement' with the new ambassador pick will be a clear indicator. If this happens quickly, it shows that there are no problems with the two countries' relationship. If there is a delay, it shows there are issues," he says.