President Donald Trump tweeted late Wednesday that he had directed Secretary of State Mike Pompeo to "closely study the South Africa land and farm seizures" and the "large scale killing of farmers," casually wading in to that country's most fraught and emotional domestic policy issues.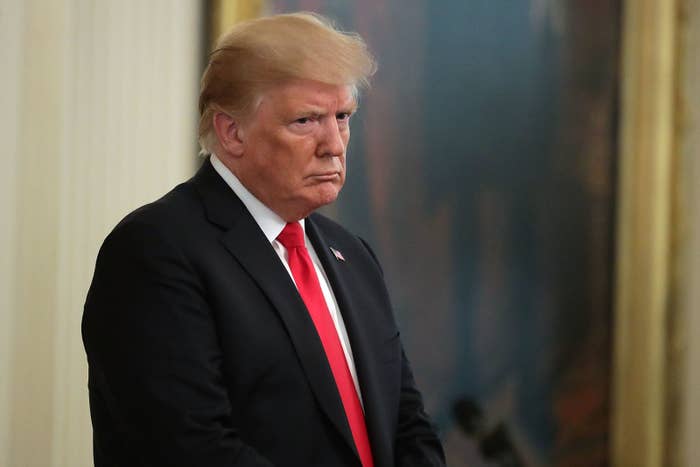 The tweet appeared to be a response to Fox News host Tucker Carlson, who dedicated part of his show Wednesday night to alleged land seizures and homicides in South Africa.
The segment was largely dedicated to railing against constitutional changes proposed by South Africa's ruling party, the African National Congress (ANC), that would allow the government to redistribute land without compensation.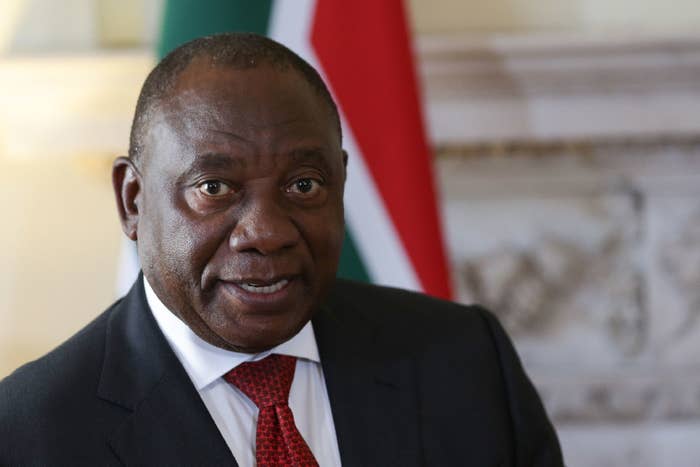 The measure is aimed addressing entrenched racial inequalities that continue to plague the country more than a quarter-century after the end of apartheid.
Echoing talking points used by white nationalists and groups that use phrases like "so-called apartheid," Carlson called South African President Cyril Ramaphosa "a racist," and accused him of "seizing land from his own citizens without compensation because they are the wrong skin color."
He also called Pompeo out directly, accusing the Trump administration of ignoring the plight of South Africa's white farmers, whom he claimed have been experiencing a rash of homicides tied to the government's land use policies. (In actuality, the murder of farmers in South Africa are at a 20-year low, research by one of the country's biggest farmers' organizations claims.)
"The Trump administration has not weighed in on this," Carlson said, basically daring the famously Fox-addicted president to respond.
Almost immediately, Trump obliged.
However, multiple organizations that study hate groups condemned Trump's tweet, saying the president was actually sharing a favorite conspiracy theory that has been seized upon by white supremacists.
The Anti-Defamation League said in a statement Thursday that "it is extremely disturbing that the President of the United States echoed a longstanding and false white supremacist claim that South Africa's white farmers are targets of large-scale, racially-motivated killings by South Africa's black majority."
According to the ADL, neo-Nazis, skinheads, and other racist groups have for years made claims similar to what Trump shared in his tweet.
"We would hope that the President would try to understand the facts and realities of the situation in South Africa, rather than repeat disturbing, racially divisive talking points used most frequently by white supremacists," the ADL added.
The Southern Poverty Law Center also condemned Trump's tweet as an example of "stoking racial resentment and fear" and "one of the most startling examples of this president indulging in racist thinking."
"Three years ago, it was white supremacist Dylann Roof who cited the 'white genocide' fantasy to justify his mass murder of African Americans in Charleston," the SPLC said in a statement. "Today, it's the president of the United States."
White supremacists and far-right activists, on the other hand, celebrated Trump's tweet. Richard Spencer, for example, retweeted Trump and said the president "has changed the game." Spencer also said Tucker's segment had been inspired by far-right political activist Lauren Southern — and Southern herself also retweeted Trump, saying "this is huge."
And Mike "Enoch" Peinovich — a far-right blogger and podcaster who has spoken out about so-called "white genocide" — called Trump's tweet "very big."
"It may seem like a small thing, but this is how we slowly chip away at the all consuming anti-white discourse," Peinovich tweeted. "Let's hope this is followed with action."
The idea of a "white genocide" has circulated in extremist groups for decades, but saw a boost in popularity after the publication of a 1995 book called "White Genocide Manifesto," and later thanks to a mantra from white supremacist Robert Whittaker stating "anti-racist is a code word for anti-white."
Proponents of the "white genocide" conspiracy theory believe various aspects of multiculturalism are secretly meant to eradicate European culture and people of European descent.
On Thursday, the South African government issued a response via Twitter.
Calling Trump's remarks "regrettable," and "hysterical," government officials also promised to take the issue up with the US embassy.
That sentiment was echoed in a tweet from Floyd Shivambu, the deputy president of the EFF, an opposition party to the left of the ANC.
The State Department did not immediately respond to a BuzzFeed News request for comment.
However, speaking on the subject at a briefing on Thursday, State Department spokesperson Heather Nauert said only that Trump and Pompeo had spoken "in the last day or so" and that Pompeo would "focus on this issue." She said that expropriation would send South Africa "down the wrong path" and that the State Department encourages peaceful and transparent public debate.
Though Carlson billed his Fox segment as an exclusive look at South African land distribution policies, the issue has divided the country for decades.
The issue dates back to South Africa's Natives Land Act of 1913, which stripped black people of the right to own land outside specific areas set aside from them. Since South Africa's first democratic elections in 1994, land redistribution provisions have been built into the constitution. But land ownership remains largely unattainable for most black South Africans, with 72% of it still in the hands of white farmers, according to the government's most recent Land Audit Report.
But while Ramaphosa announced earlier this month that the ruling ANC would propose a change to the country's constitution to explicitly allow land to be seized without compensation, it is not clear what that change will look like. And Ramaphosa has pledged that any new action the government takes won't threaten investments or hinder South Africa's tepid economic growth.
The issue is one that has riled white nationalist groups in South Africa — but also highlights the difficulties the ANC has had in enacting its reforms. In the eyes of many black South Africans, the policies since the end of apartheid have created a black elite but not addressed poverty and inequality. That anger has fueled the growth of the EFF, which was founded by former ANC members.
Meanwhile, the leader of the AfriForum — an "Afrikaneer rights" group based in South Africa that advocates globally — told BuzzFeed News that Trump's tweet was "good news."
"The fact of the matter is farmers are being attacked and the South African government doesn't want to prioritize a response to these attacks," Ernst Roets told BuzzFeed News in a phone interview from Johannesburg, referring exclusively to white farmers.
Forty-seven farmers were killed in 2017-18, according to statistics compiled by AgriSA, an association of hundreds of agricultural associations across South Africa. This is consistent with a steady decline since a peak of violence in 1998 when 153 died.
But, Roets argued, the way that the South African government wants to make amends for previous land grabs "is just racist. There's a major difference between restitution and redistribution without."
AfriForum recently took matters into their own hands by releasing an unverified list of farms they said the government planned to seize. The people on the list soon found themselves subject to squatters, backlash, and difficulty in selling their farms.
That hasn't stopped the South African rand from dropping against the dollar on Thursday, showing just how much impact Trump's tweet was immediately having.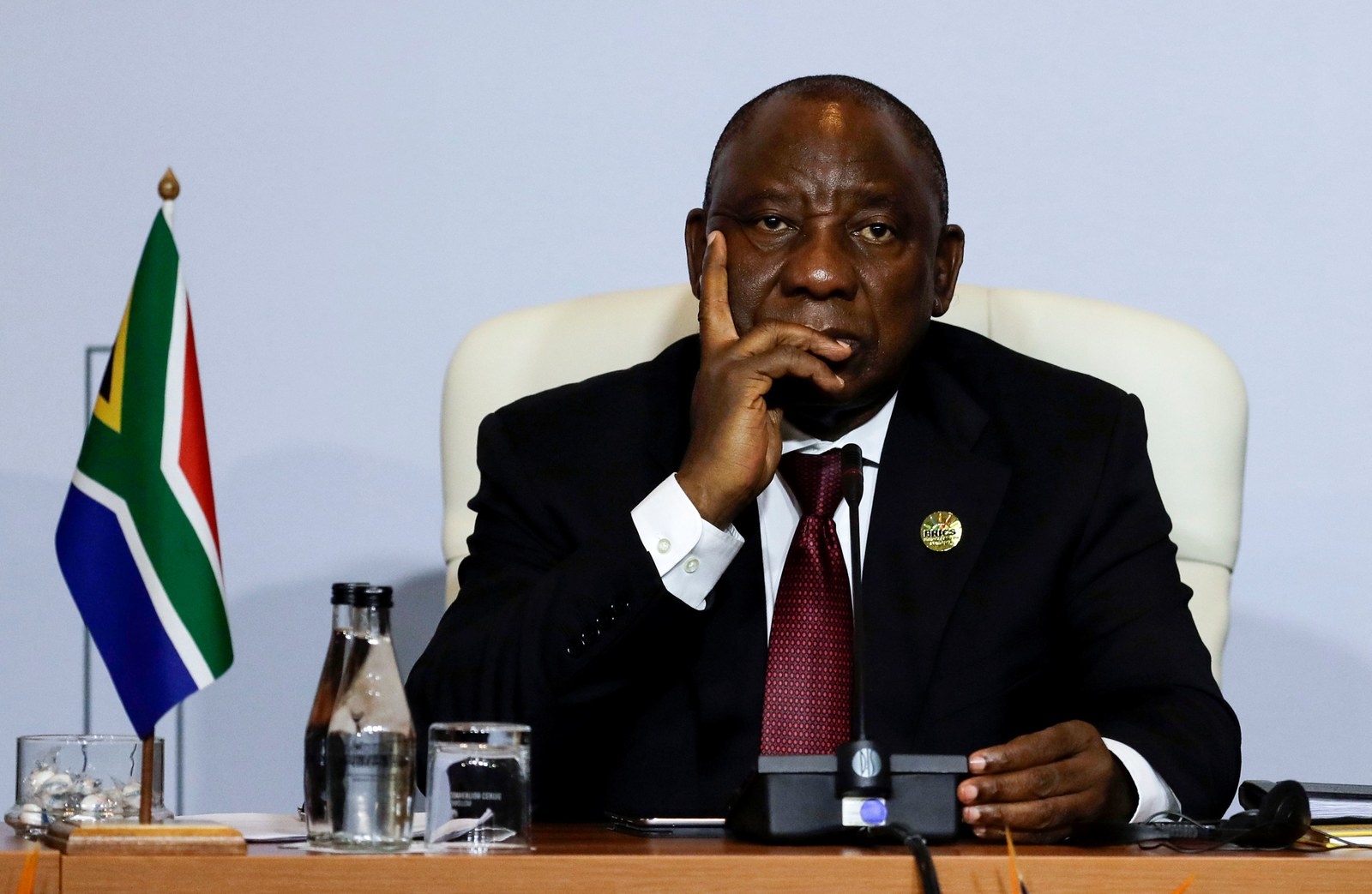 "It seems Trump saw something on TV and has decided America must act?" Africa-focused financial consultant Antony Goldman told BuzzFeed News. "I guess it's one way to run a government, but I am pretty sure officials elsewhere on the continent must be mighty relieved not to be on the radar of Fox News."
BuzzFeed News reporter Emily Tamkin contributed to this report.