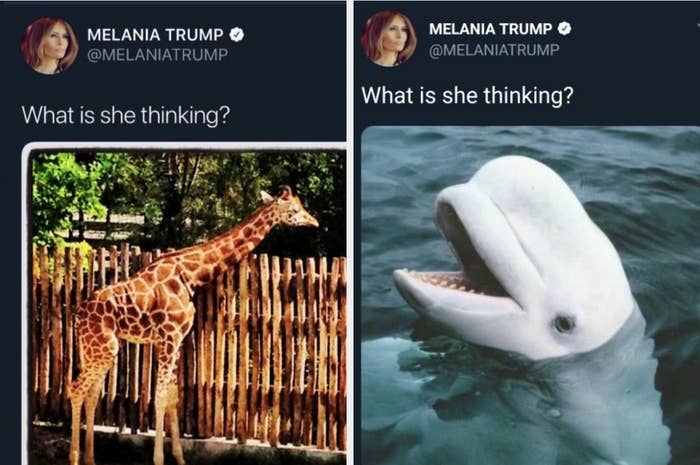 A tweet from Melania Trump from six years ago suddenly and mysteriously changed Saturday night, causing many a meltdown among Twitter users.
The tweet, posted by the would-be first lady back in 2012, originally featured a photo of a beluga whale with the text "What is she thinking?"
For reasons that are perhaps obvious, the post has gained fresh life on the internet since Donald Trump announced his presidential run, becoming a convenient meme for people curious about the private life and thoughts of the president's reticent wife.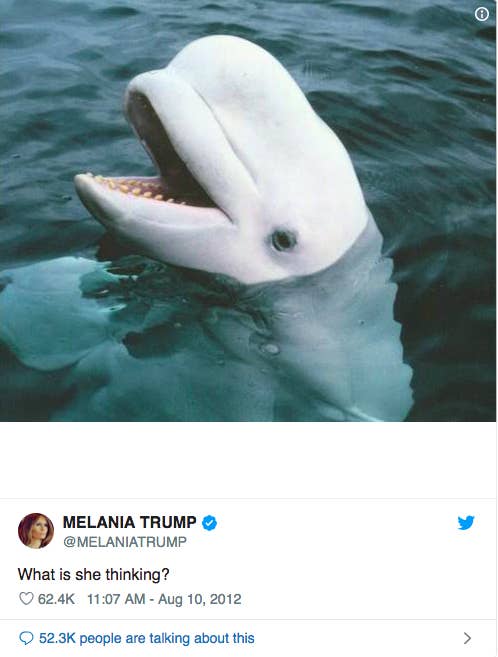 So naturally people were surprised — and quickly distraught — to discover Saturday that the image in the infamous tweet had inexplicably changed from the aforementioned beluga whale to a new photo of a giraffe peering over a fence.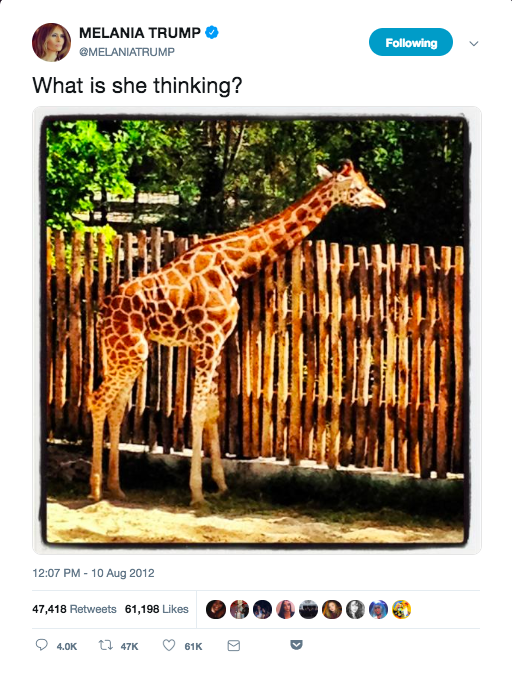 People were seriously shook.
Adding to the intrigue was the fact that the tweet was still showing the beluga whale image as of early Sunday morning on some devices and browsers — meaning that what people were seeing in the tweet depended on how they were accessing it.
Twitter eventually solved the mystery. A spokesperson for the company told BuzzFeed News Sunday that the switch was due to "an internal issue causing certain Twitter image IDs to be switched with others."
The spokesperson said the issue "should now be resolved."
Of course, other people have come up with their own theories...
And even though the mystery has been solved, it all felt like an appropriately ludicrous end to 2018.