Republican Congressman Facing Charges
Rep. Michael Grimm, who has been under investigation for allegations for campaign finance fraud, is set to be indicted by the U.S. attorney in New York.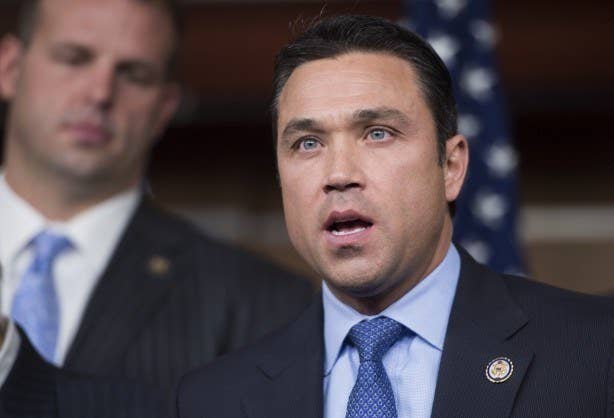 Republican Rep. Michael Grimm is expected to be indicted by the U.S attorney in New York after being under a long investigation for campaign finance fraud.
Grimm, who is infamous for threatening a reporter after the State of the Union this year, was elected in 2010. Politico first broke the news of the pending indictment Friday afternoon.
Grimm's lawyer, William McGinley, told BuzzFeed that he had no further comment besides the following statement, which he provided to any inquiring news outlet:
"After more than two years of investigation plagued by malicious leaks, violations of grand jury secrecy, and strong-arm tactics, the U.S. Attorney's Office has disclosed its intent to file criminal charges against Congressman Grimm," McGinley said. "We are disappointed by the government's decision, but hardly surprised. From the beginning, the government has pursued a politically driven vendetta against Congressman Grimm and not an independent search for the truth. Congressman Grimm asserts his innocence of any wrongdoing. When the dust settles, he will be vindicated. Until then, he will continue to serve his constituents with the same dedication and tenacity that has characterized his lifetime of public service as a Member of Congress, Marine Corps combat veteran, and decorated FBI Special Agent."
Grimm's office and the Republican National Committee office have yet to respond to BuzzFeed's request for comment. A spokesman for House Speaker John Boehner did not have a comment.
Gideon Resnick is a political reporter at BuzzFeed. His work has appeared in VICE, the Atlantic and the Daily Beast.

Got a confidential tip? Submit it here.