What The Hell Is Going On In This Photo Of President Obama?
Once you see it...
Oh, hey, it's a perfectly normal photo of the President as he glad-hands his way through a diner in Boston.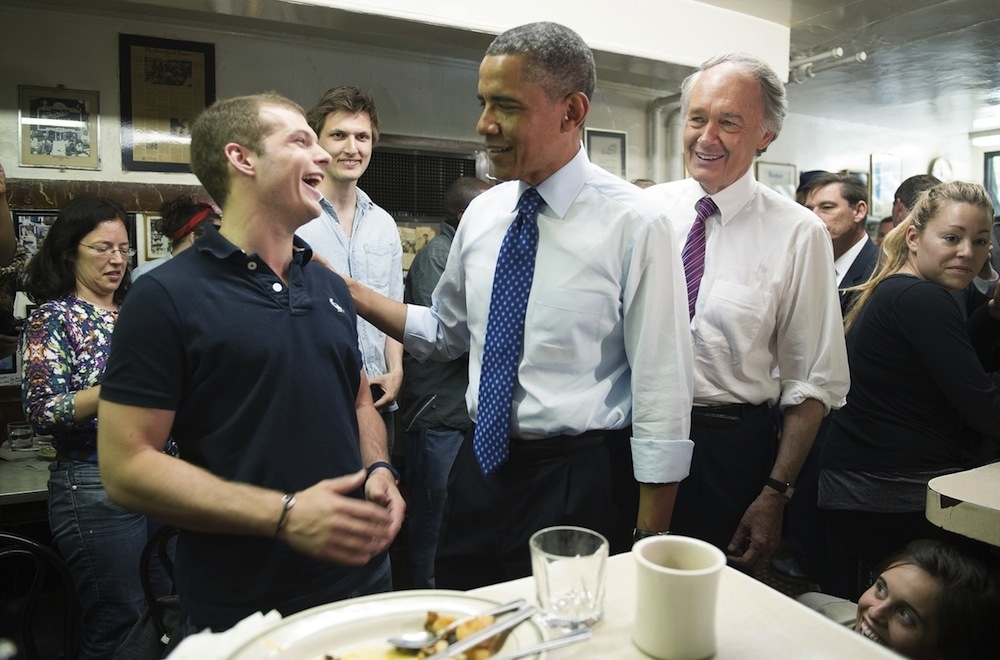 And there's that old so-and-so Rep. Ed Markey behin...wait...what in holy hell is that?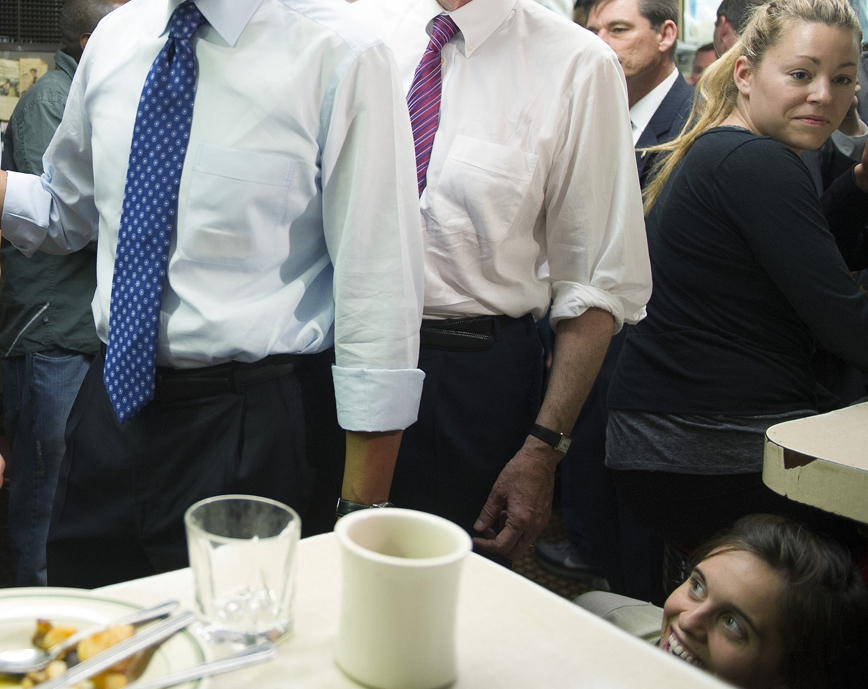 Seriously, there, under the table...what in God's good name is going on?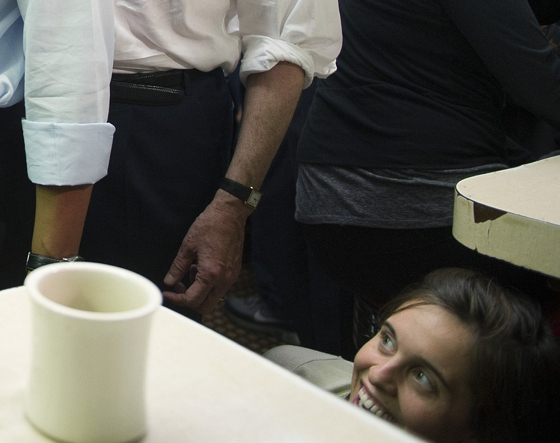 Who let that personoid in there? Where's the Secret Service? Mr. President, you're in terrible danger! Run!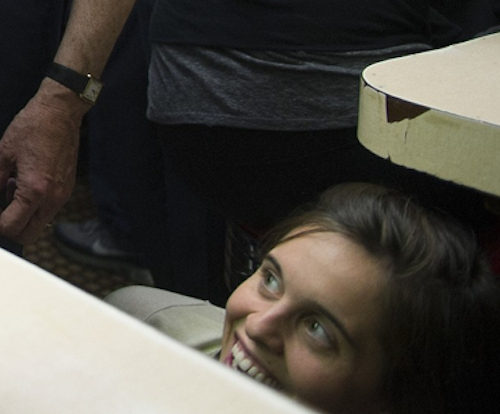 RUUUUUUUUUUUUUUN!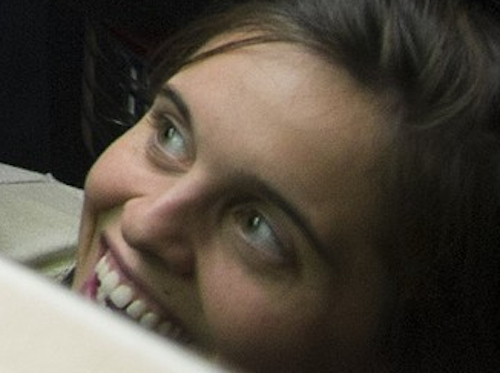 Update: NOT THE END! White House Advisor Dan Pfeiffer gives name to the Overly Attached Obama Fan:
REALLY THE END....OR IS IT?