President Obama On Supreme Court Ruling: "The Affordable Care Act Is Here To Stay"
President Obama delivered remarks from the White House Rose Garden regarding the Supreme Court's decision on Obamacare.
President Obama applauded the Supreme Court ruling that upheld the federal subsidies under the Affordable Care Act.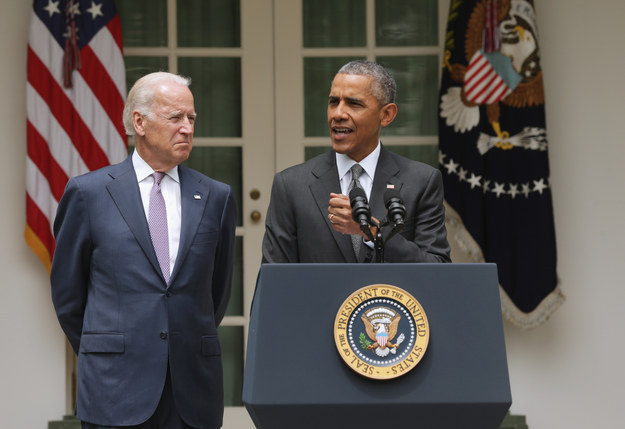 The president addressed the public Thursday from the White House's Rose Garden with Vice President Biden at this side. Echoing the sentiment that in America "health care is not a privilege for a few but a right for all," he remembered the successes and challenges this law has faced over the last five years before he declared the law "here to stay."
"Today after more than 50 votes in Congress to repeal or weaken this law, after a presidential election based in part on preserving or repealing this law, after multiple challenges to this law before the Supreme Court, the Affordable Care Act is here to stay," Obama said.
Earlier in the day, the Supreme Court ruled 6-3 that federal health insurance subsidies are available to people who reside in states that have not set up their own exchanges. This, Obama said, is the part of the law that makes health insurance affordable to Americans; without it thousands of dollars in tax credits would have been taken away.
"America would have gone backwards and that's not what we do," Obama said.
But despite this victory, he said there is still more work to be done to increase the quality of care in hospitals, increase preventative care, and reduce costs.
"We've got more work to do, but what we're not going to do is unravel what has now been woven into the fabric of America," he said.
The case before the Supreme Court argued that the language used in the law prevented the extension of health care subsidies to people purchasing plans through the federal exchange. The Supreme Court disagreed.
"Had Congress meant to limit tax credits to State Exchanges, it likely would have done so in the definition of 'applicable taxpayer' or in some other prominent manner," Chief Justice John Roberts wrote for the court. "It would not have used such a winding path of connect-the-dots provisions about the amount of the credit."