The Sad, Violent Story Of The Upstate New York Shootout
After killing four people in a shooting spree, Kurt Meyers was killed this morning in a standoff with police. Here are the events leading up to Meyers' death.
Wednesday morning at around 9:30 a.m., 64-year-old Kurt Meyers of Mohawk, New York sets his apartment on fire.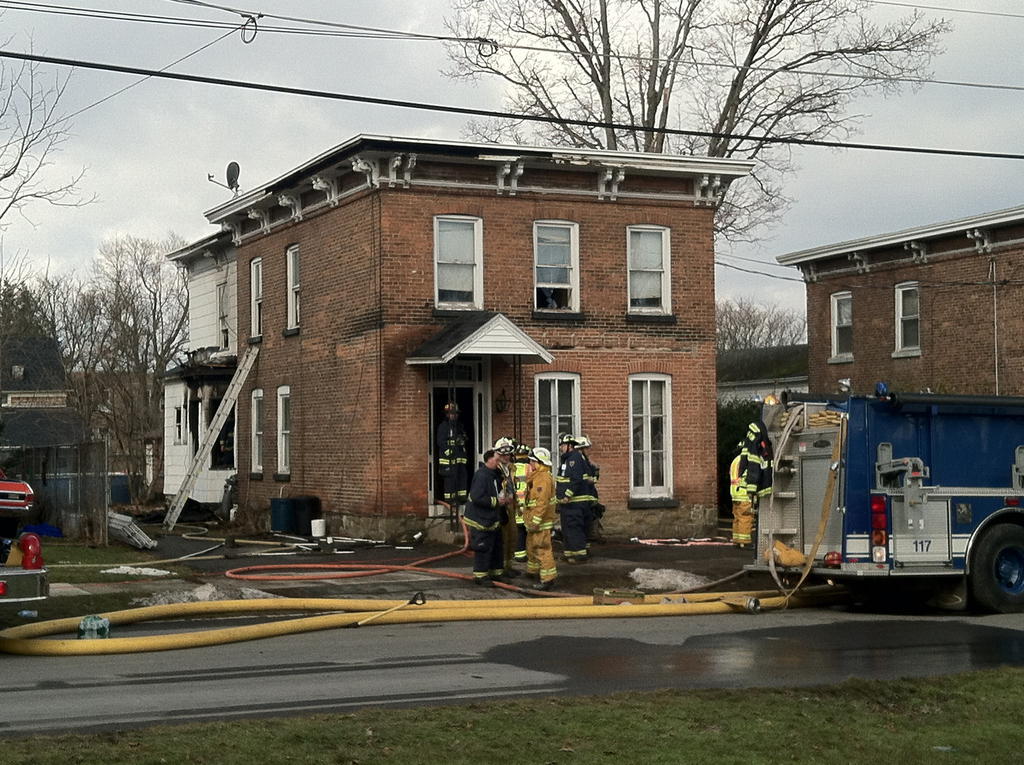 Neighbors recall Meyers as a recluse who never had guests and never spoke to anyone. He would drink alone at a nearby bar and had no known family. Police will later say his apartment contained numerous guns and ammunition.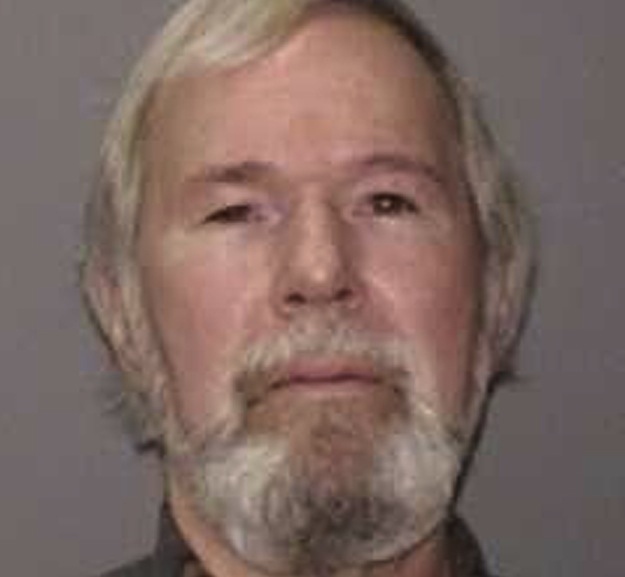 After setting fire to his apartment, Meyers drives around the corner to John's Barber Shop. He walks in carrying a shotgun and asks the owner, John Seymour, "Do you remember me?" Seymour responds, "Yes, Kurt, how are you?" Meyers then opens fire.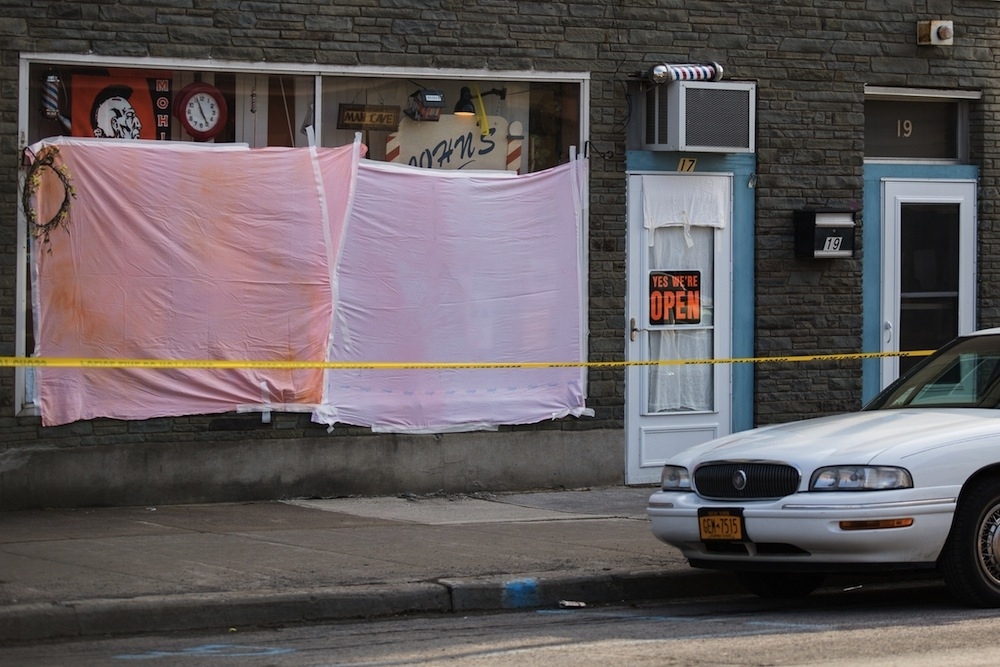 Meyers kills two customers, Harry Montgomery, 68, and Michael Ransear, 57. He critically wounds Seymour and another customer, Dan Haslauer. Witnesses of the shooting describe Meyers as methodical and calm.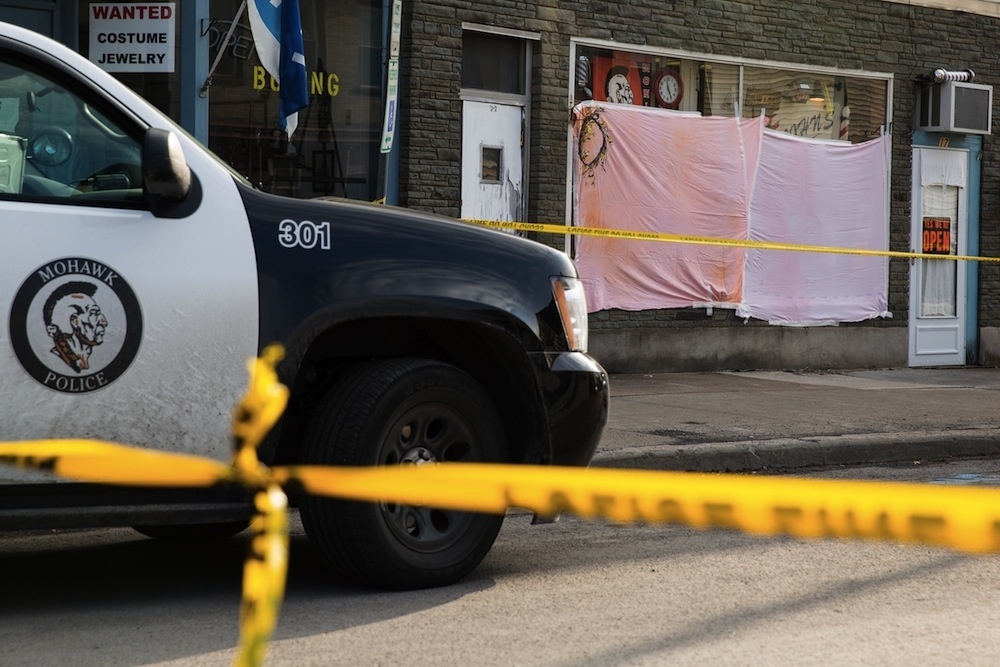 Meyers drives to nearby Herkimer, New York. He enters Gaffey's Quick Lube and Car Wash and begins shooting. Michael Renshaw and Thomas Stefka are killed.
Now that he's killed four people and wounded two, Meyers breaks into an abandoned storefront in downtown Herkimer and holes up.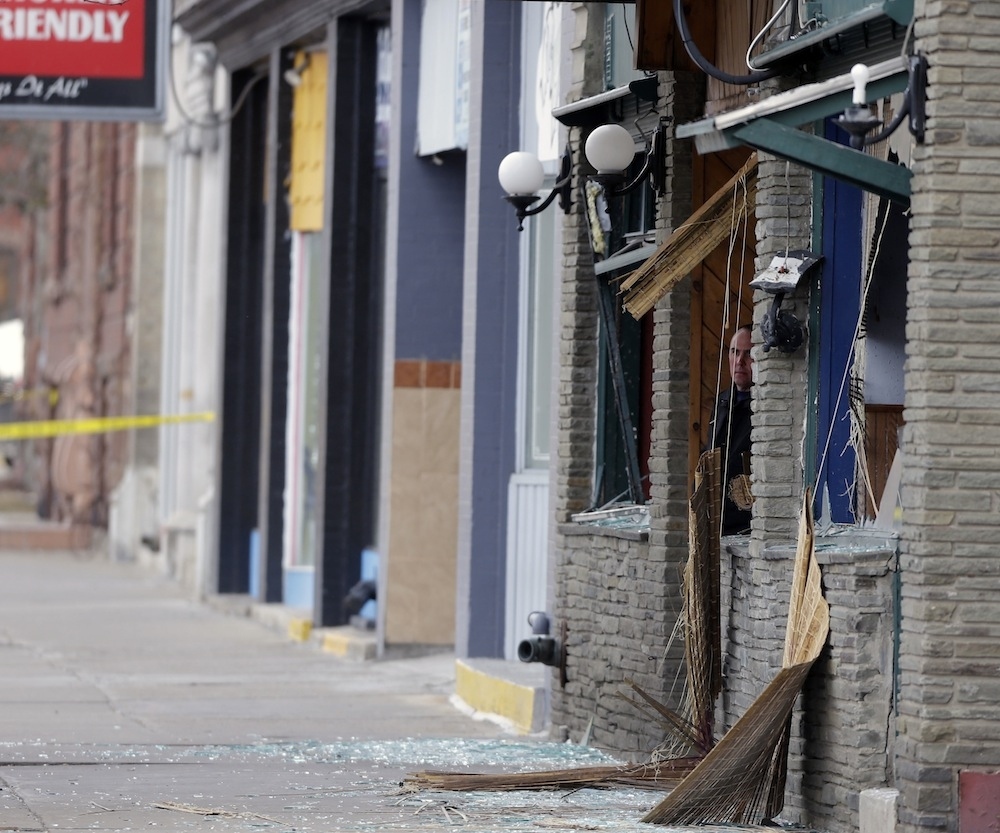 Police surround the shuttered bar where Meyers has barricaded himself and exchange fire.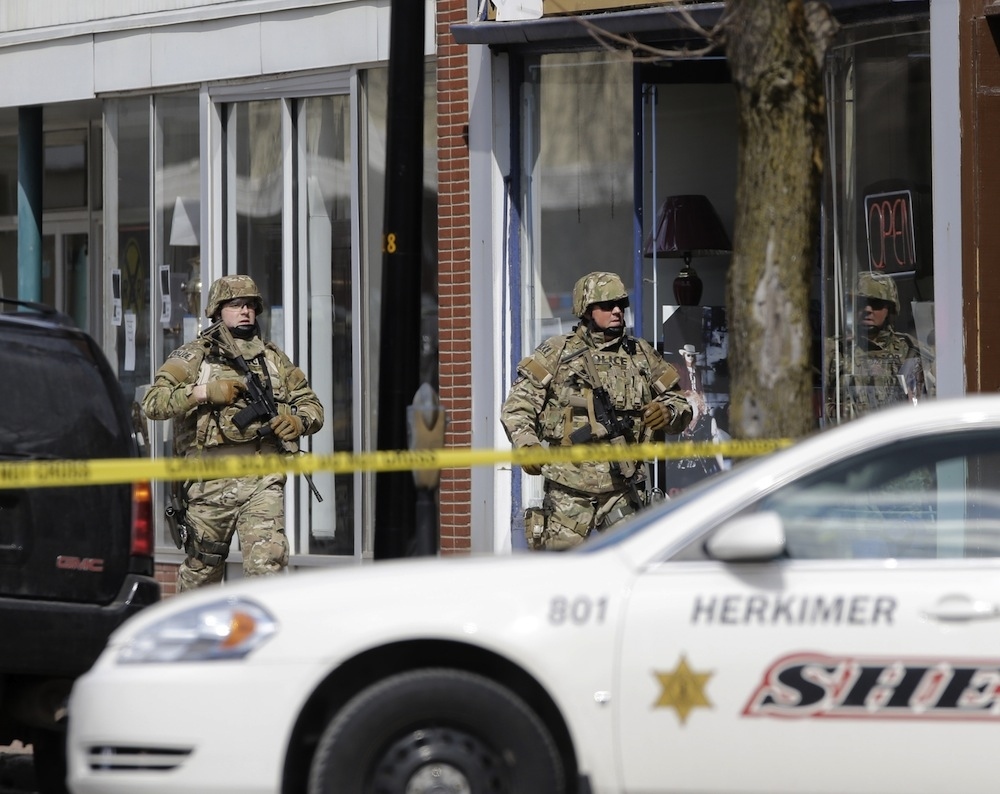 After the initial shootout, a tense standoff sets in. Police are heard using loudspeakers trying to negotiate a surrender. With no response, police send in a robotic camera in an attempt to make contact with Meyers. Meyers remains silent.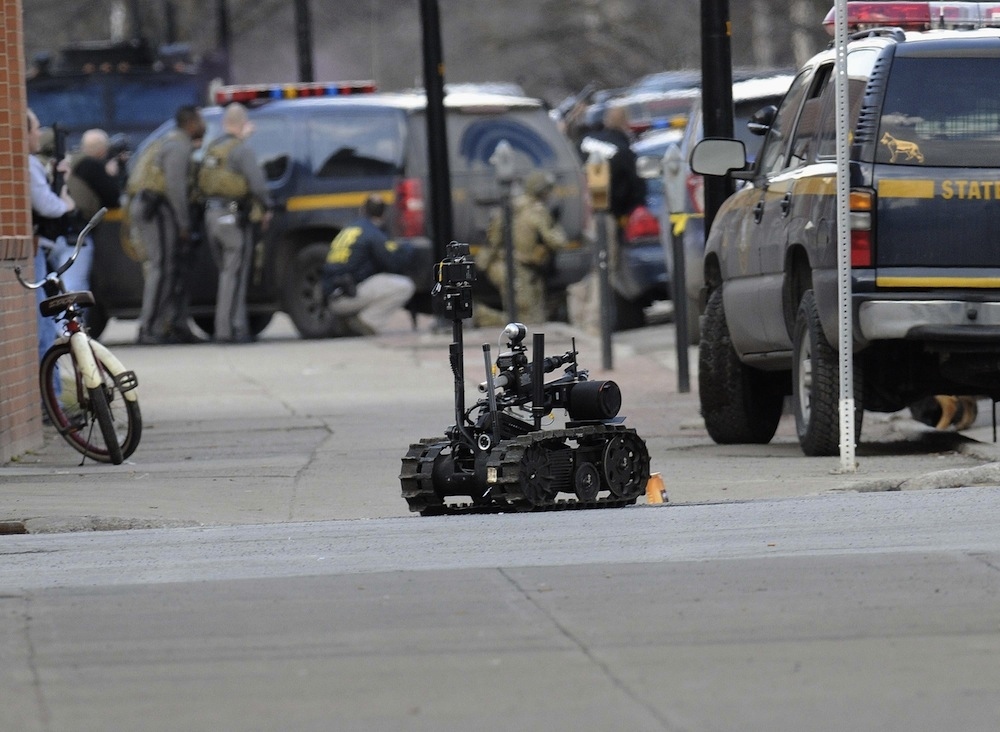 The standoff drags on overnight. Local and state police cordon off downtown Herkimer. They use floodlights and horns to try and flush out Meyers.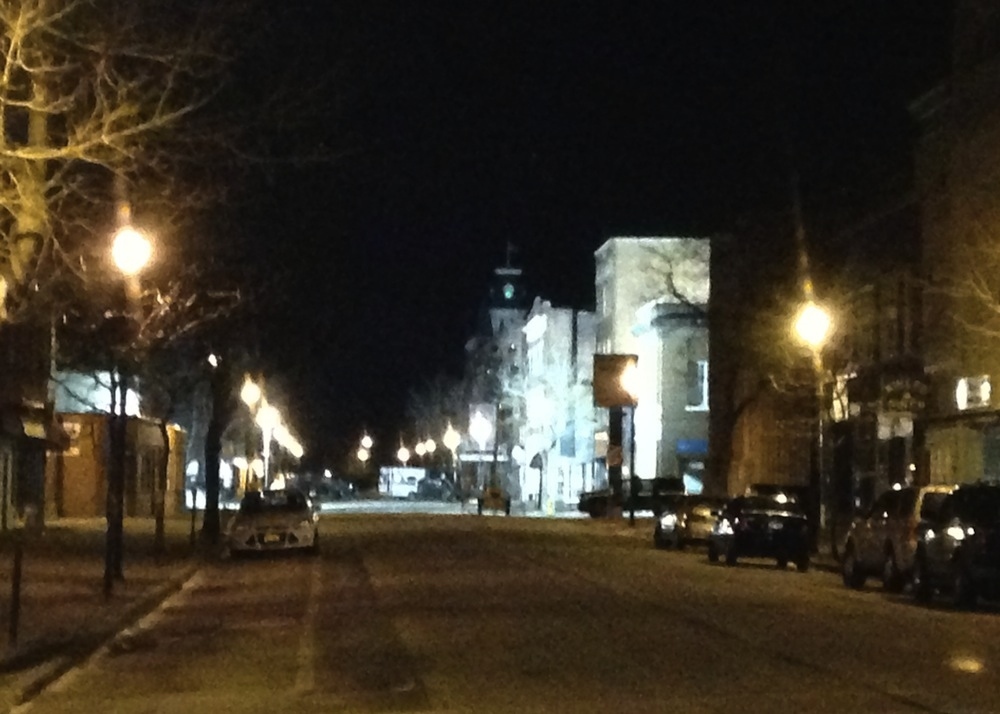 Early this morning, police attempt to break the stalemate by sending in a K-9 unit. Meyers opens fire. A dog is killed.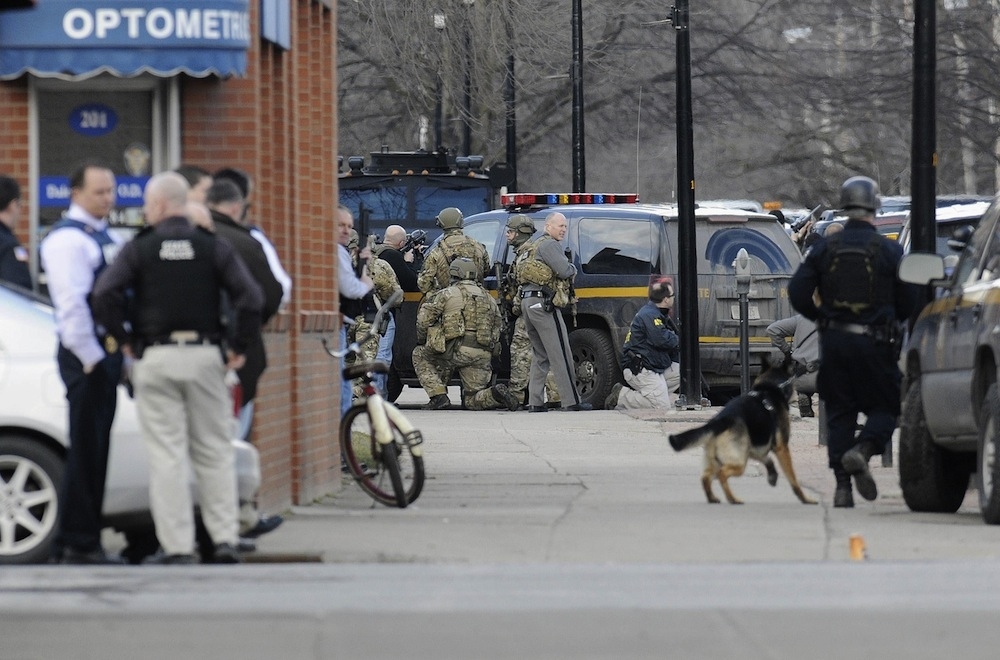 In the ensuing gun battle, Meyers is shot and dies.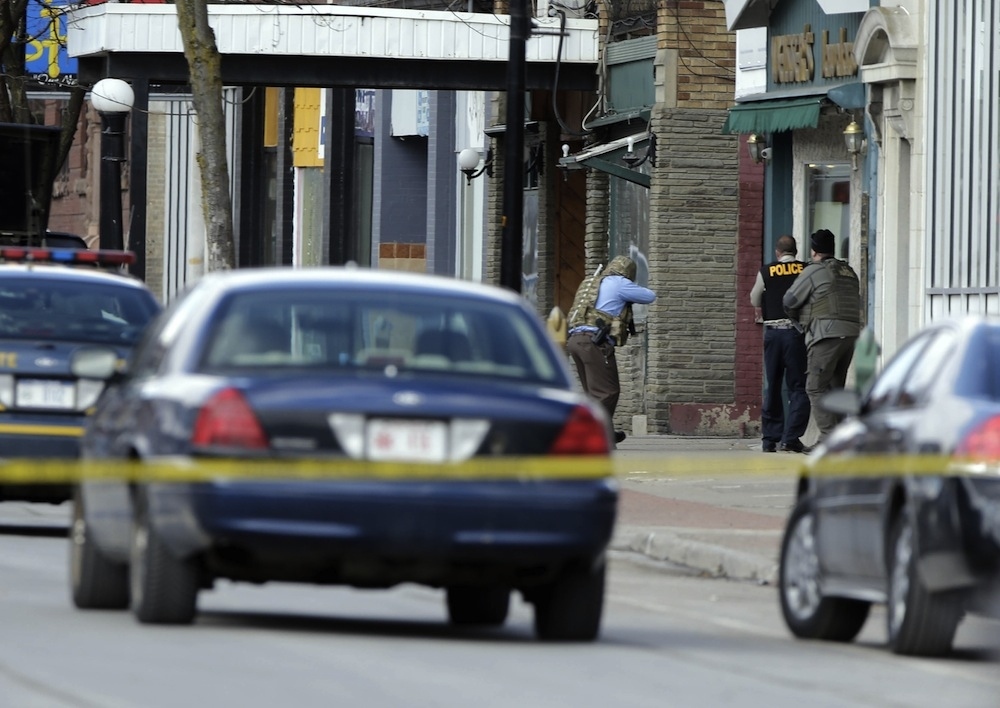 Governor Andrew Cuomo, speaking from Herkimer, described the rampage as "inexplicable." Said Cuomo, "There was no apparent rational motive, to the best of our knowledge at this time, to provoke these attacks."