A suspected suicide bomber detonated an explosive device at the entrance of the U.S. Embassy in the Turkish capital on Friday, killing himself and one other person, officials said.
U.S. Ambassador Francis Ricciardione told reporters that a guard at the gate was killed in the 1:15 p.m. blast, and a Turkish citizen was wounded. NBC has an unconfirmed report that a third person was killed.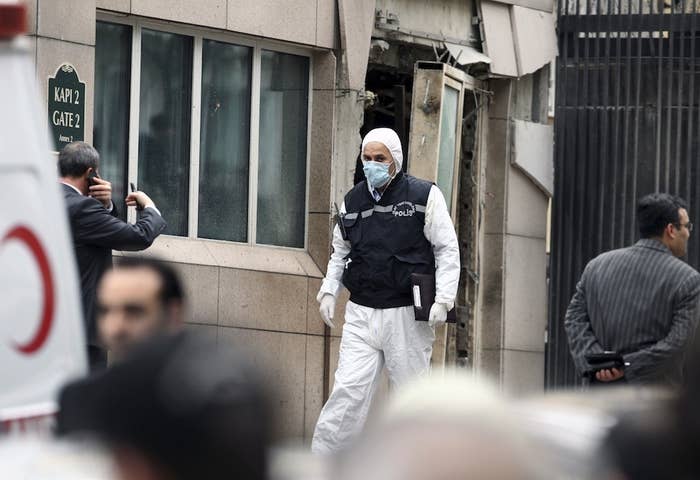 The bomb appeared to have exploded inside the security checkpoint at the side entrance of the embassy, but did not do damage inside the embassy itself.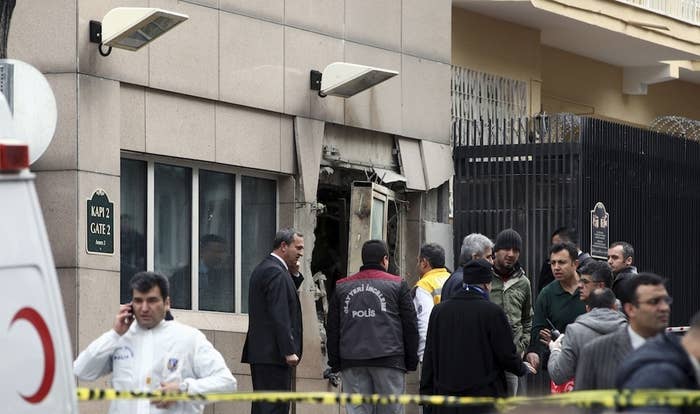 In a statement, the U.S. embassy thanked Turkey for "its solidarity and outrage over the incident."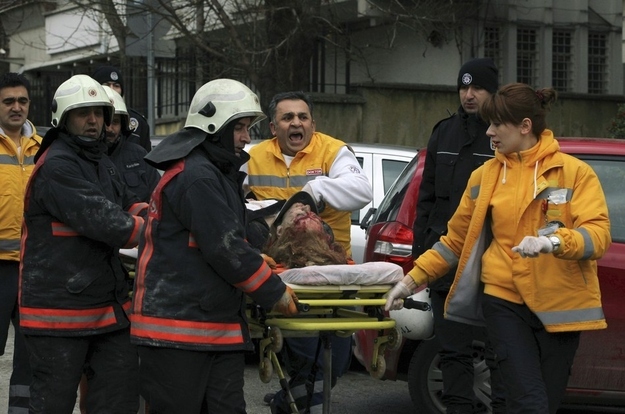 There was no claim of responsibility, but Kurdish rebels and Islamic militants are active in Turkey.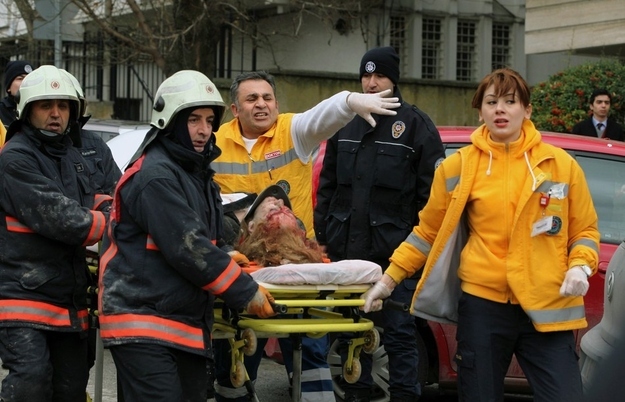 Homegrown Islamic militants tied to al-Qaida have carried out suicide bombings in Istanbul.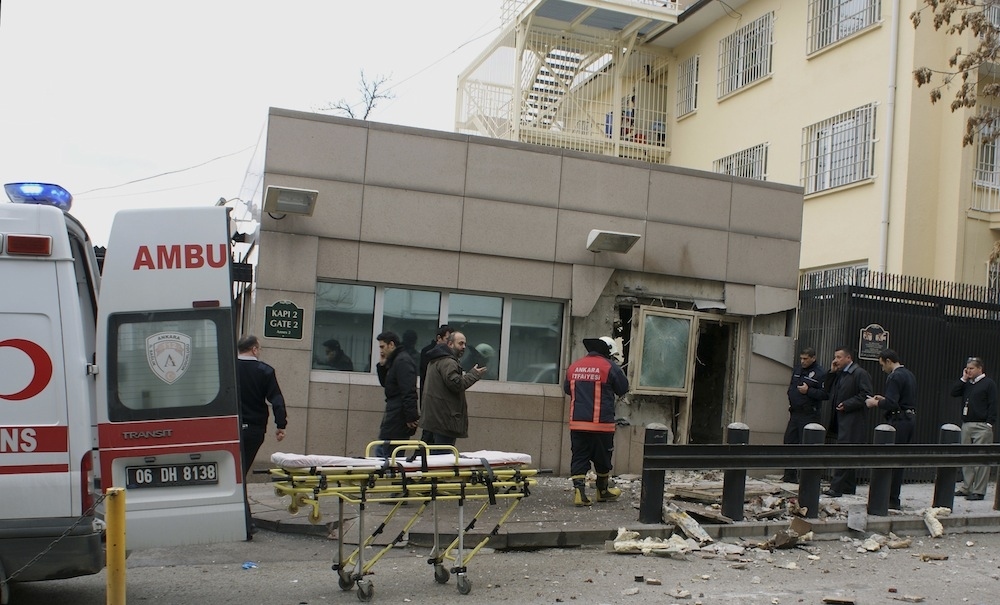 In a 2003 attack on the British consulate, a suspected Islamic militant rammed an explosives-laden pickup truck into the main gate, killing 58, including the British consul-general.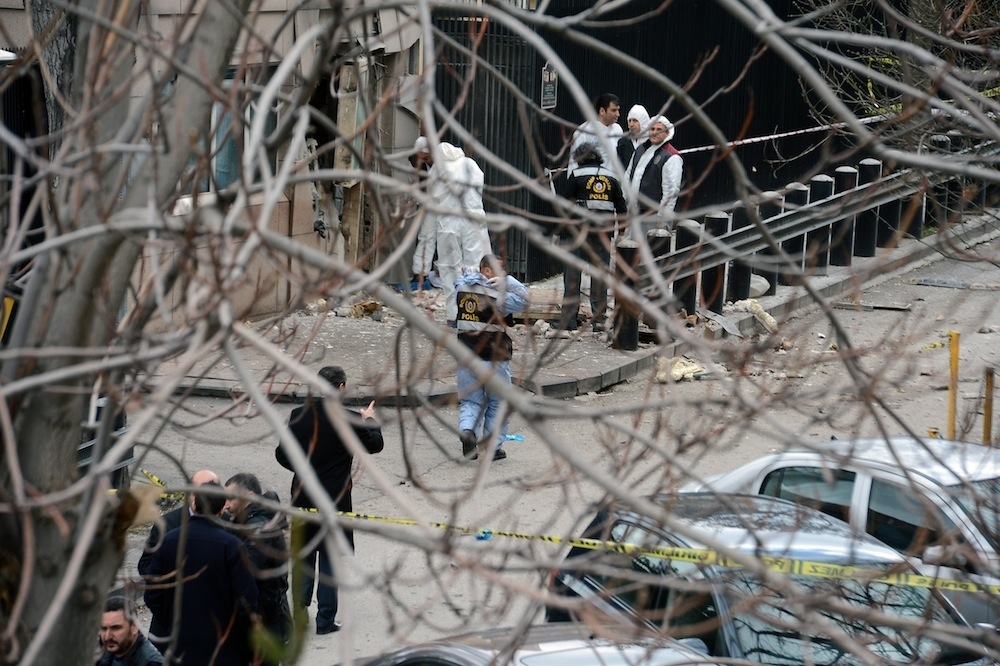 In 2008, an attack blamed on al-Qaida-affiliated militants outside the U.S. Consulate in Istanbul left three assailants and three policemen dead.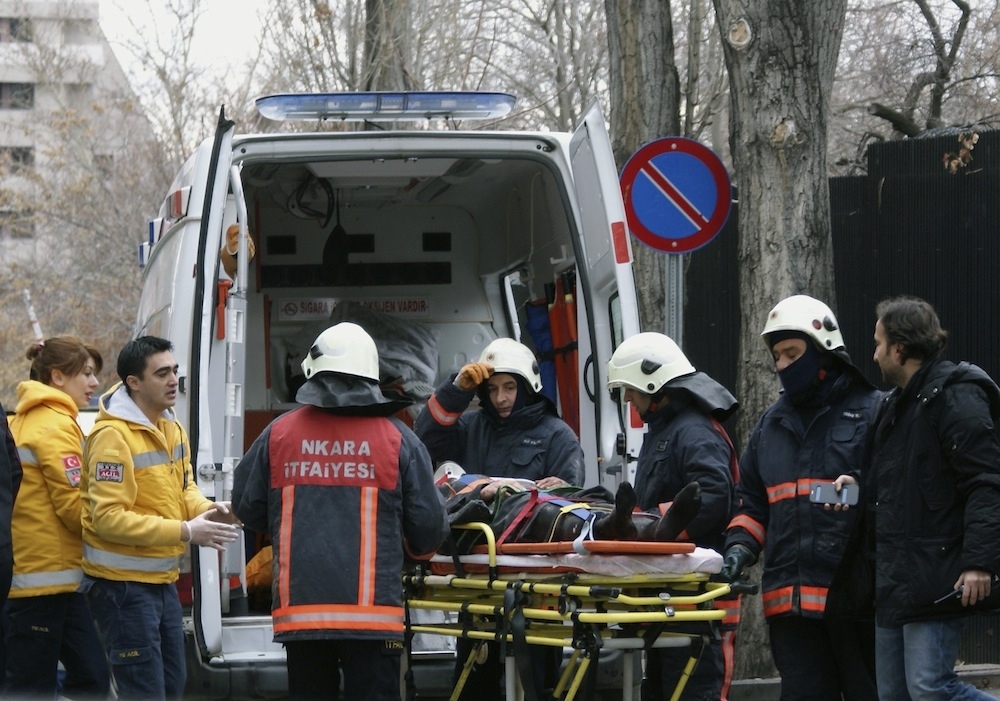 Turkey in recent months has become a harsh critic of the regime in Syria, a possible motive for the attack.