Shaun White Pulls Out Of Sochi Slopestyle Event, Latest Casualty Of "Sketchy" Course
After jamming his wrist during practice, the superstar says he will not compete in the snowboarding event that has already injured two other Olympians.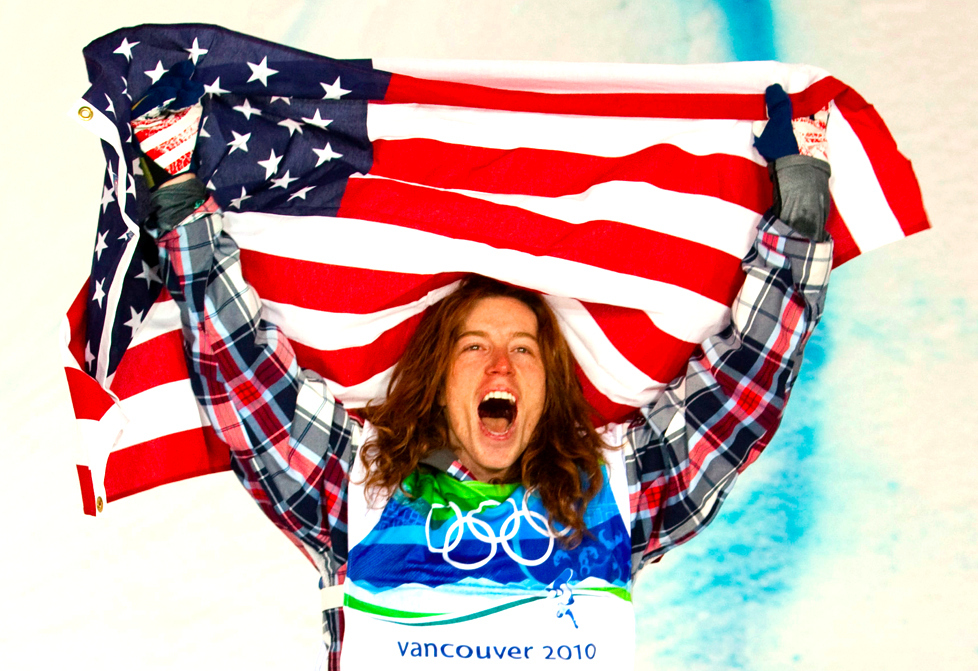 Shaun White announced today that he will not compete in the slopestyle event at the Sochi Olympics, saying the risk of injury is too great after he jammed his wrist while practicing on the course.
White isn't the only Olympian to injure himself on the Sochi course, which has drawn criticism for its risky jumps and the unsafe speeds it generates.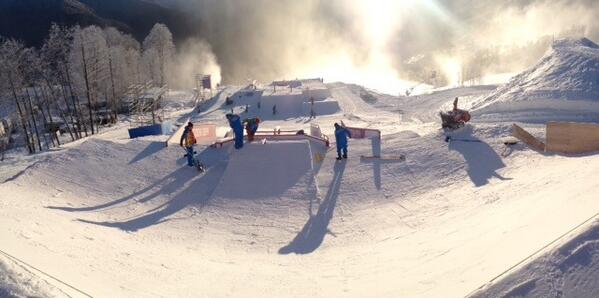 On Monday, Torstein Horgmo of Norway — heavily favored to win a medal in slopestyle — broke his collarbone.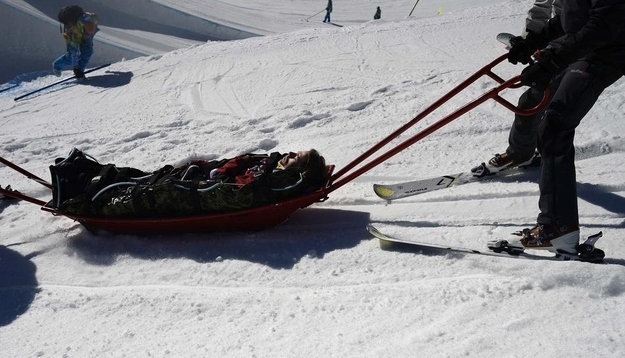 And on Tuesday, Slovenia's Cilka Sadar suffered a concussion during a trial run.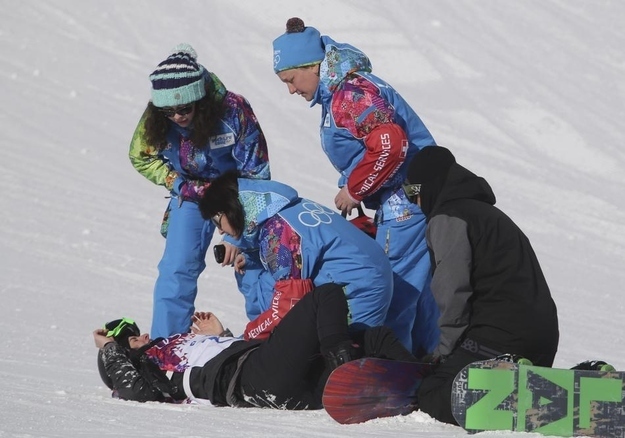 She had to be carried off the course following her crash.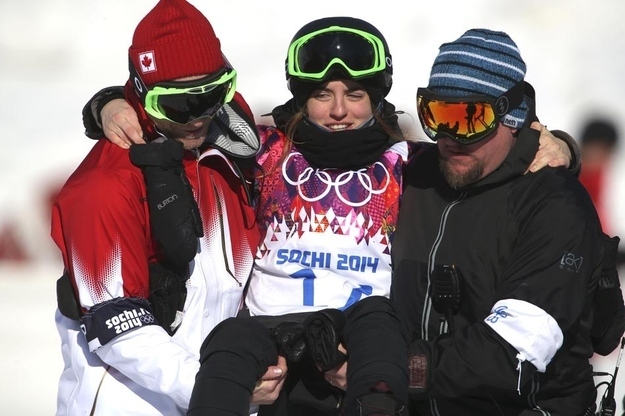 White's accident, in which he jammed his wrist, also happened on Tuesday.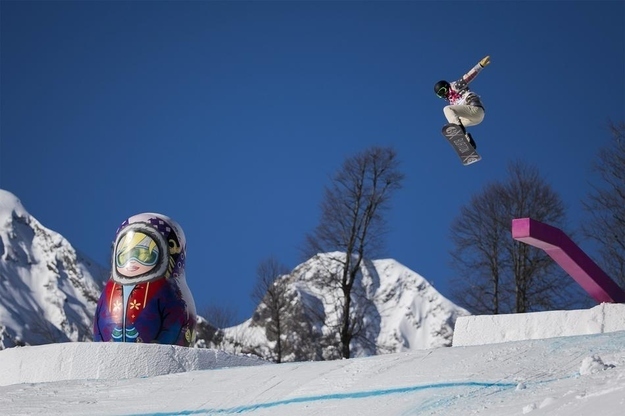 "With the practice runs I have taken, even after course modifications and watching fellow athletes get hurt, the potential risk of injury is a bit too much for me to gamble my other Olympics goals on," said the two-time gold medalist.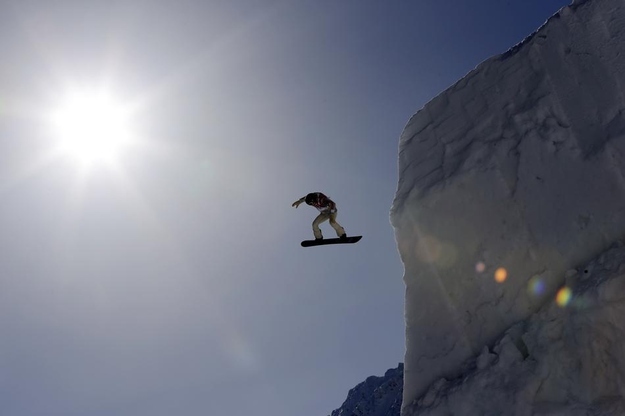 A staple of the X-Games and other extreme sporting competitions, slopestyle is stunt-driven event that mixes rails and ramps to propel the snowboarders into high-flying tricks.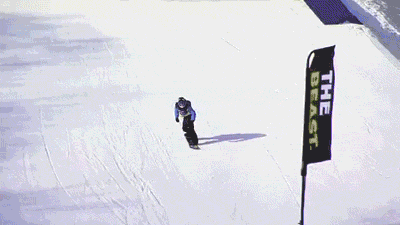 This year in Sochi will mark slopestyle's debut as an Olympic event, but the track at the Rosa Khutor Extreme Park is perhaps a bit too extreme.
Sochi officials responded to criticism on Monday by dropping the height of the jumps by six feet and waxing the rails so they weren't as slick, but competitors on Tuesday — including White — continued to wipe out.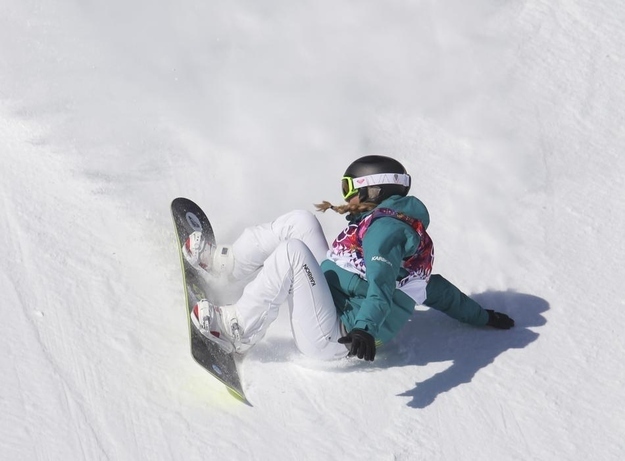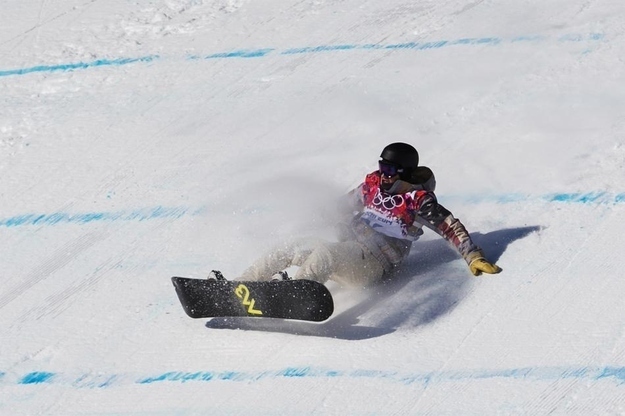 Despite complaining about the course himself, saying the drops felt like "jumping out of a building," Canadian snowboarder and Sochi competitor Sebastien Toutant couldn't help but take a jab at White on Twitter.

Fellow Canadian snowboarder Maxence Parrot also took a Twitter shot (and also quickly deleted it, then apologized):
Shaun knows he won't be able to win the slopes, thats why he pulled out. He's scared!
But White also has defenders, including U.S. Olympian Lindsay Vonn. "I see that he definitely wants to be prepared for the halfpipe," Vonn told TODAY. "If that's where he thinks that he can win the gold medal, that's a smart choice."