Obama While Honoring U.S. Women's Soccer Team: "Playing Like A Girl Means You're A Badass"
"Perhaps I shouldn't have used that phrase."
President Obama welcomed the 2015 World Cup-winning U.S. women's soccer team to the White House on Tuesday.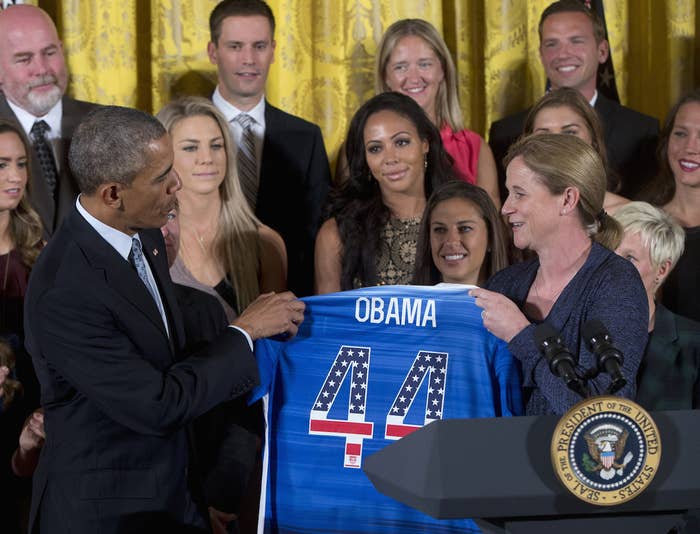 While praising the champions for their accomplishments, both as athletes and role models, he let slip that they "taught all America's children that playing like a girl means you're a badass."
That's right — the president said "badass" during public remarks while discussing female athletes.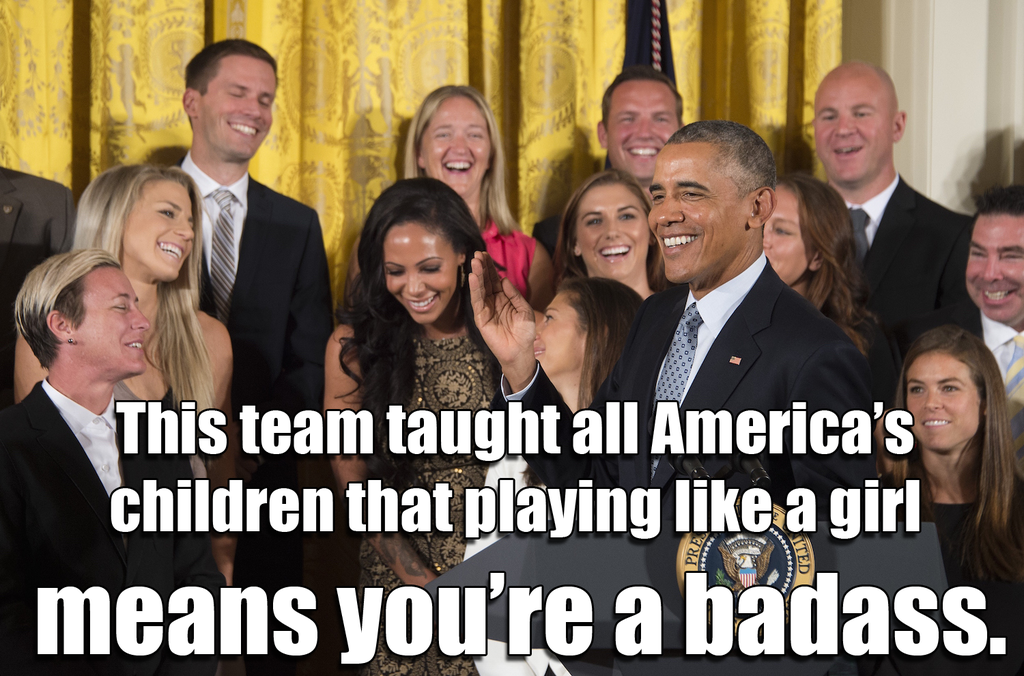 But then he sheepishly admittedly that "badass" may not have been entirely appropriate for a family audience and resubmitted the sentiment for a G rating.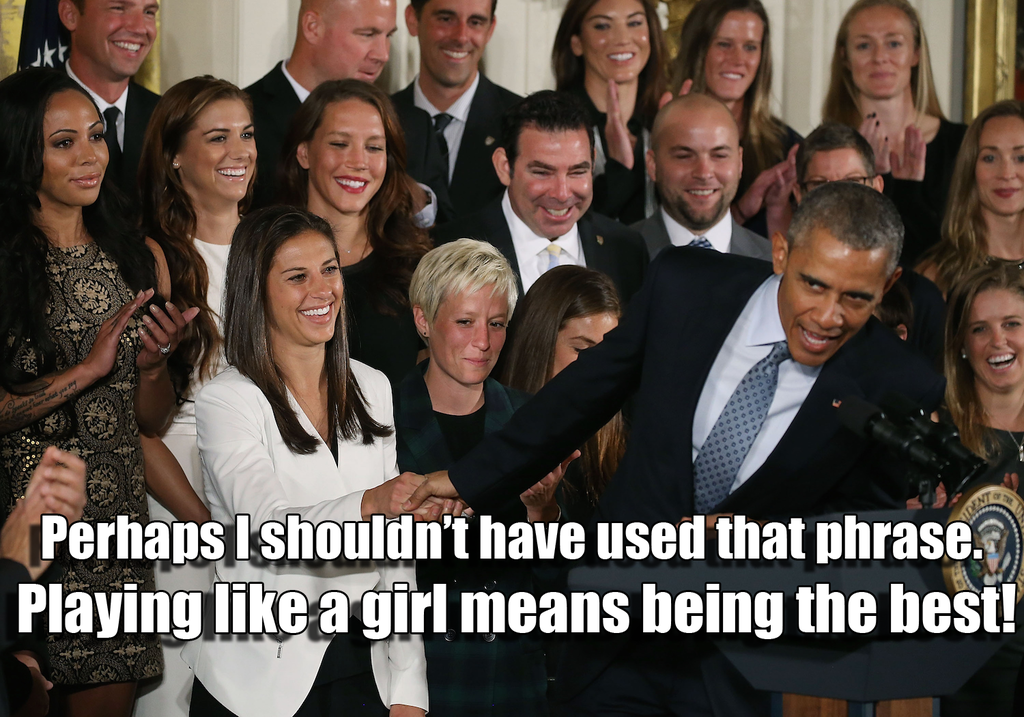 And then everybody got a selfie to commemorate the badassdom.