1.
The pavilion entrance to the National September 11 Memorial Museum, next to one of the memorial reflecting pools at the World Trade Center.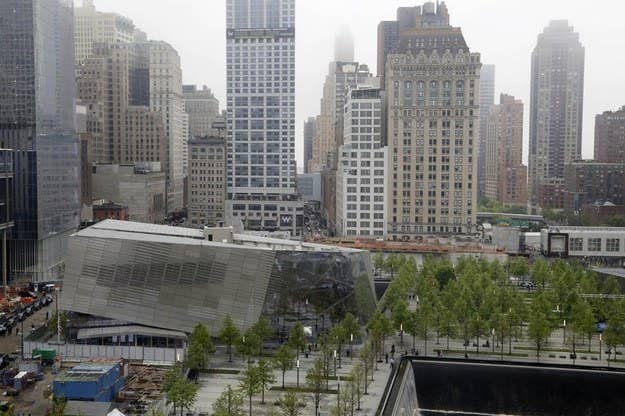 2.
Two "tridents" from the original World Trade Center.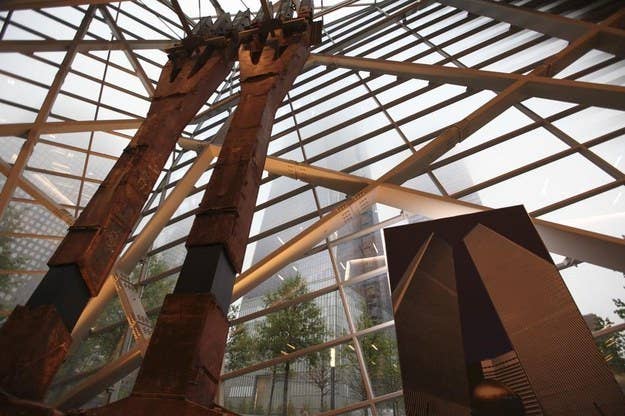 3.
The "Survivor Stairs," a flight of stairs which led hundreds of people out of the World Trade Center during the attack and remained standing following the collapse.
4.
A quote from Virgil will greet visitors.
5.
The twisted remains of a portion of the television transmission tower.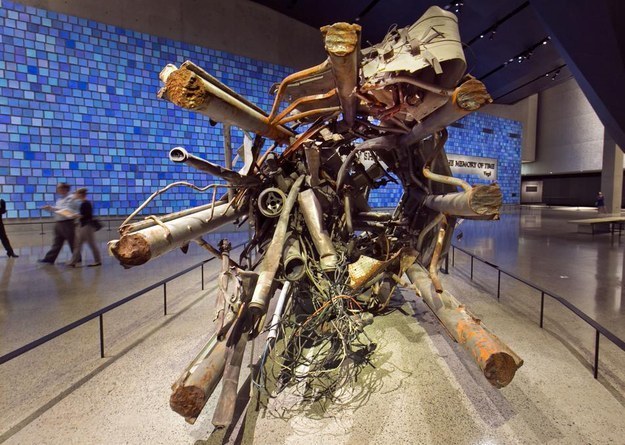 6.
A portion of the original World Trade Center slurry wall, and the symbolic last beam.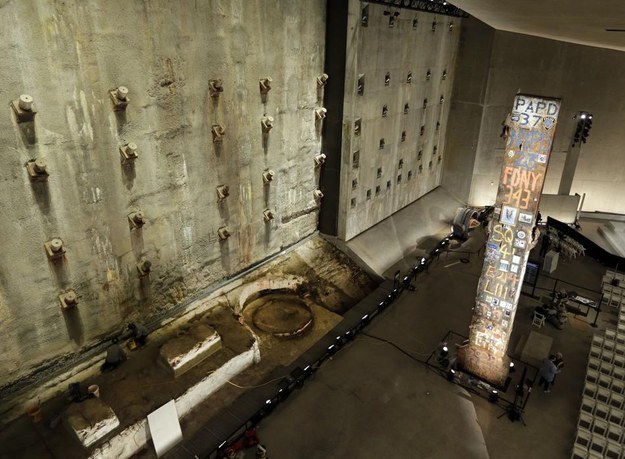 7.
The beam stands at the center of Foundation Hall.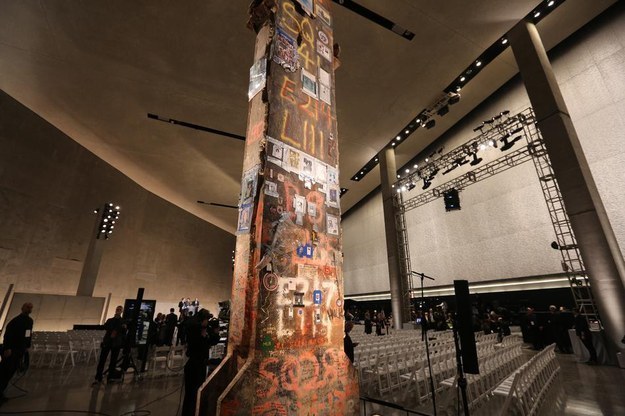 8.
It became an impromptu memorial for first responders and construction workers at Ground Zero.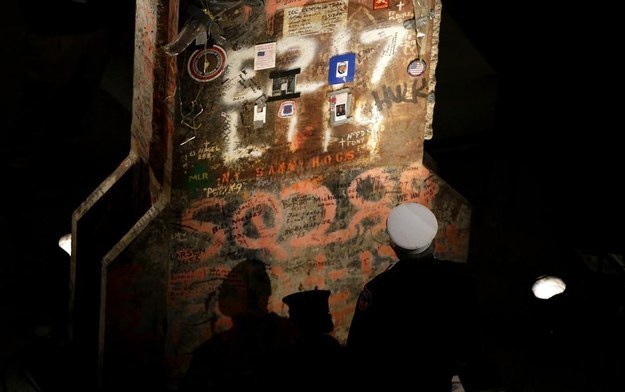 9.
Steel from the North Tower's floors 97 and 98.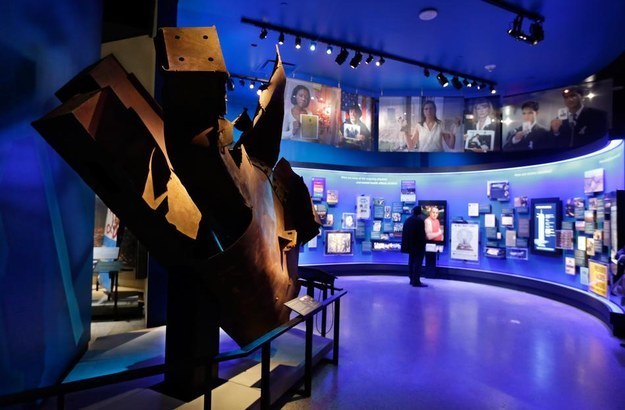 10.
A sign tracking the time Osama Bin Laden was at large.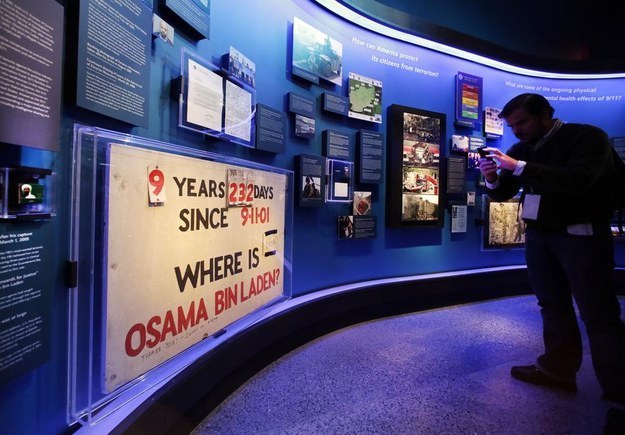 11.
The burn mask of a 9/11 survivor who was injured by burning jet fuel.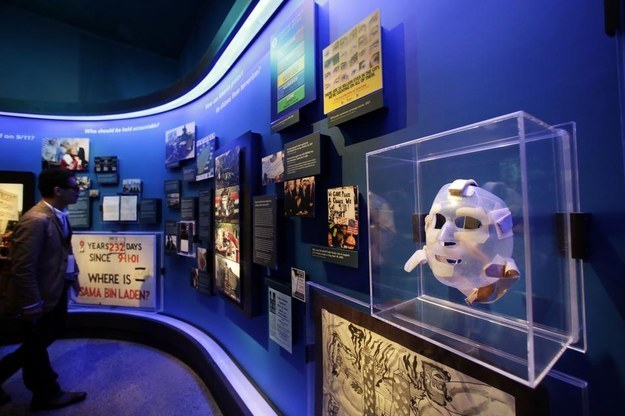 12.
The remains of Ladder Company 3's fire truck.
13.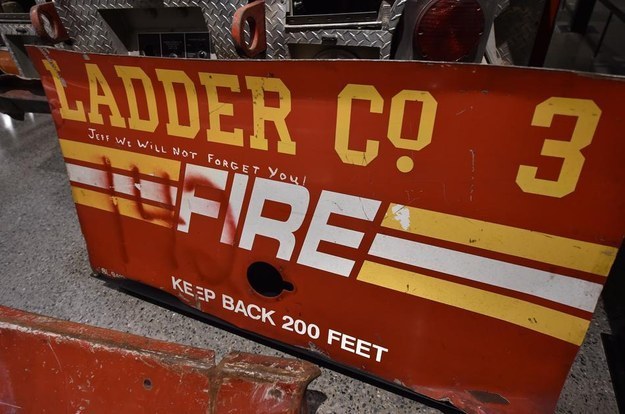 14.
The remains of Engine Company 21's fire truck.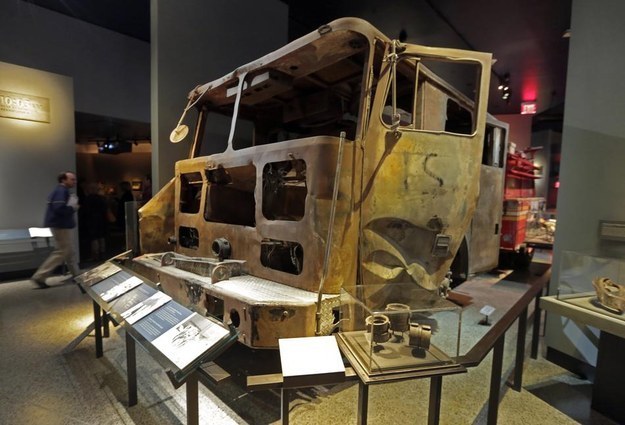 15.
A Port Authority of New York and New Jersey worker views a display of the attack on the Pentagon.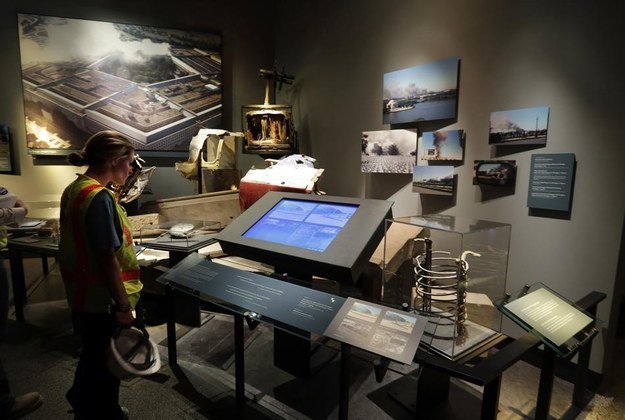 16.
Fragments of the fuselage from Flight 11, the plane that hit the North Tower of the World Trader Center.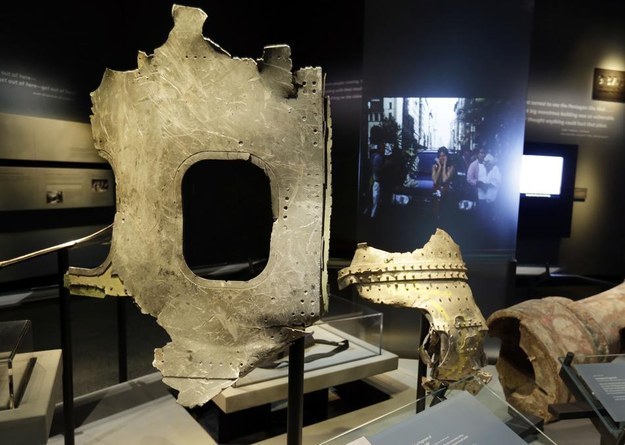 17.
A salvaged bicycle rack that was located on the northern edge of the World Trade Center site.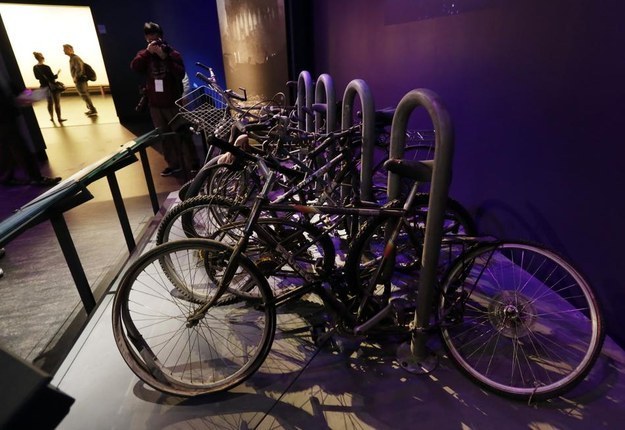 18.
Portraits of the Al-Qaeda hijackers.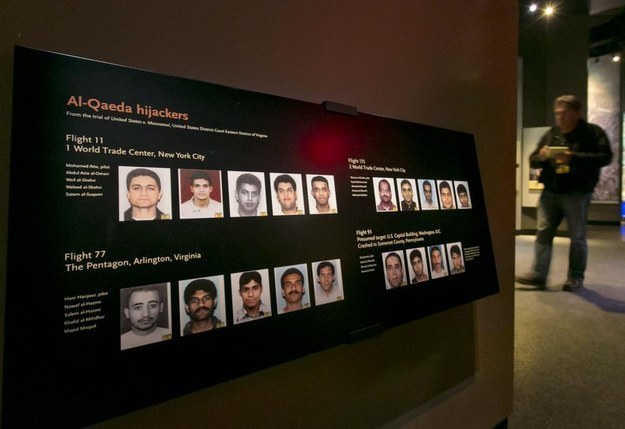 19.
Wanted posters of Osama Bin Laden and Khaled Shaikh Mohammad.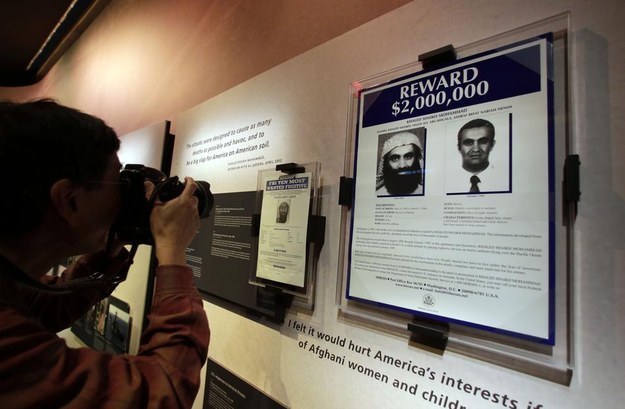 20.
A two-inch thick World Trade Center steel column that was bent into a horseshoe shape and a facade segment.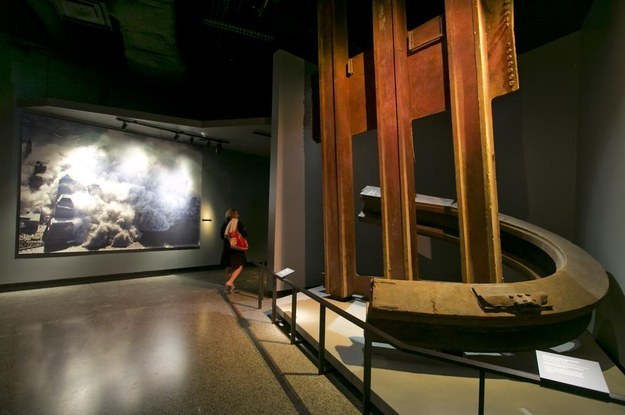 21.
A helmet worn by New York City Fire Department Firefighter Christian Waugh, a survivor of the 9/11 attacks.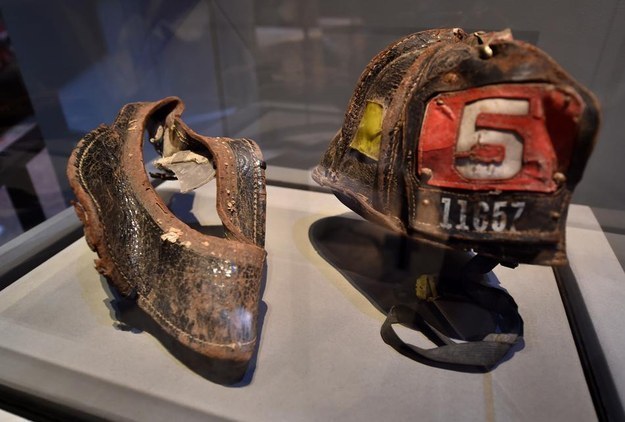 22.
The Family Viewing Platform and memorabilia.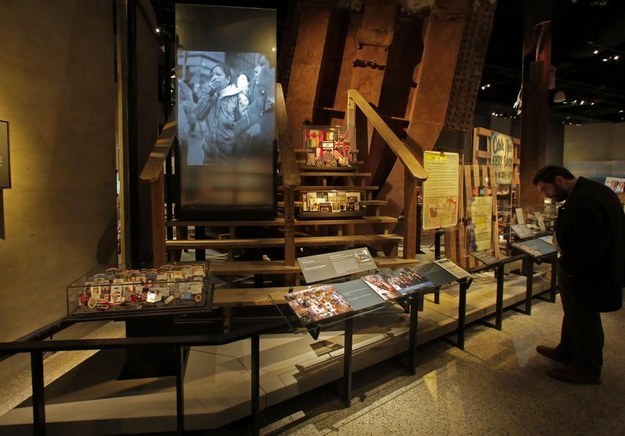 23.
Members of the media taking a tour of the museum.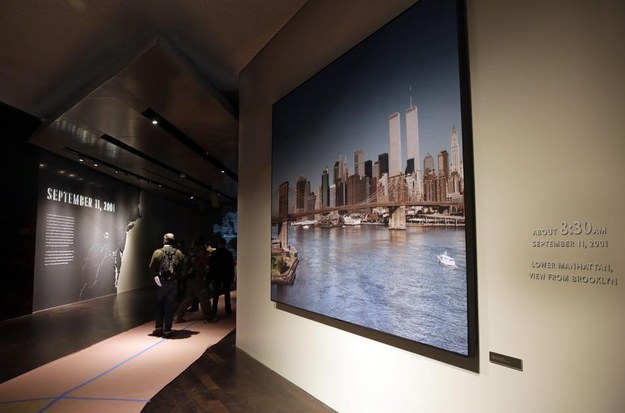 24.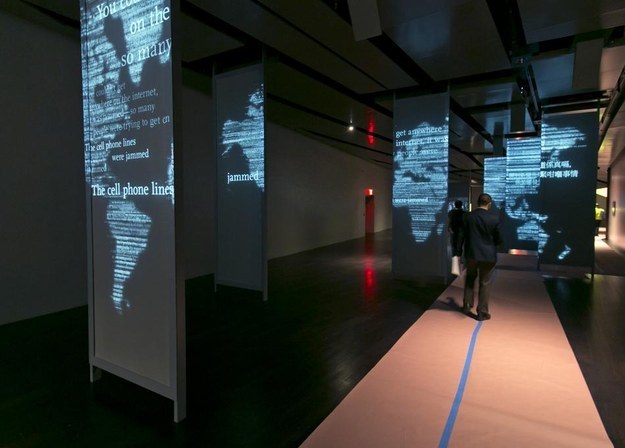 25.
A model of the twin towers.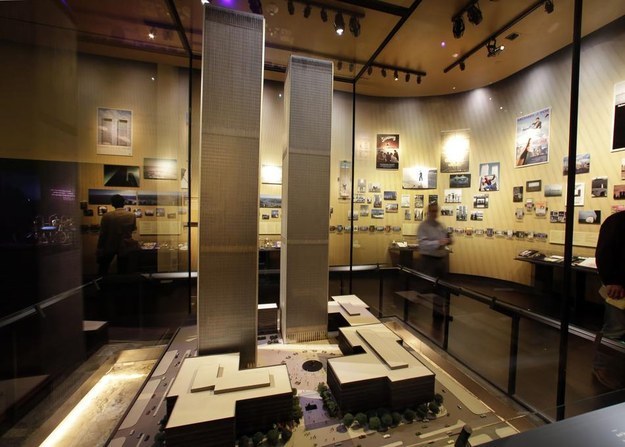 26.
A photo of the towers collapsing.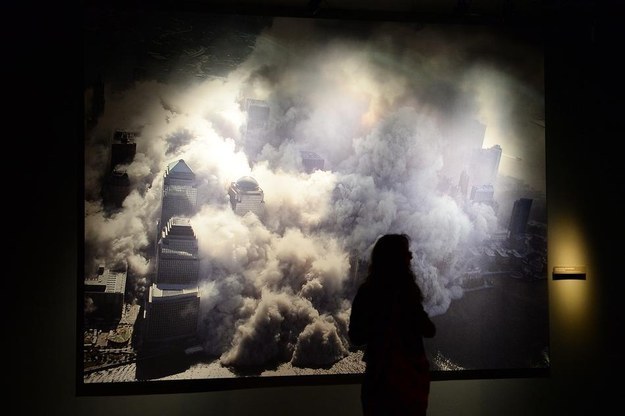 27.
Electronic images of victims of the attacks.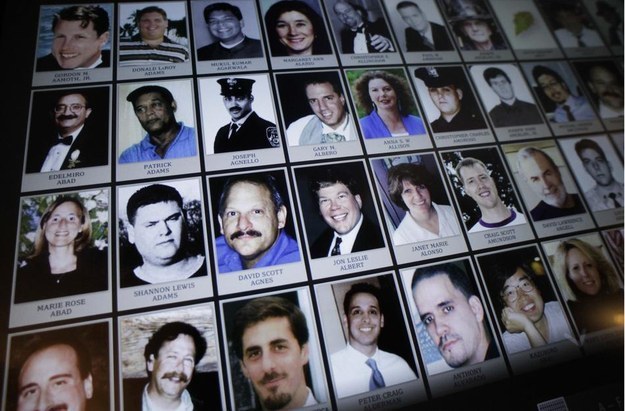 28.
President Obama, Michelle Obama, Hillary Clinton and Mike Bloomberg tour the memorial hall during the dedication.