Christians In The Philippines Literally Crucify Themselves For Good Friday
No, really...they honestly, actually, literally drive nails through their hands and feet. WARNING: Graphic images, obviously.
A small but very dedicated group of devotees in the northern Philippines crucified themselves on Good Friday, an annual display of faith that draws thousands of spectators from around the world.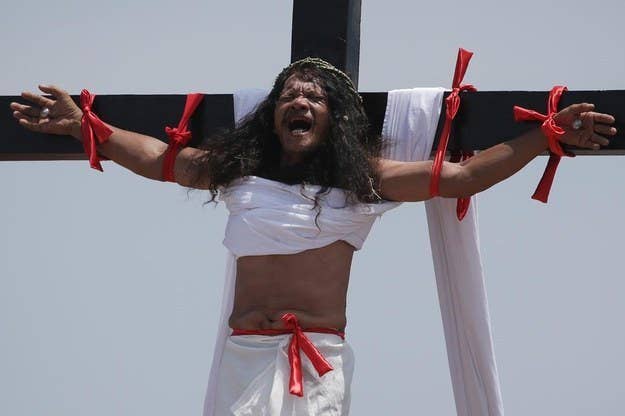 The Philippines is predominantly Roman Catholic and the largest Roman Catholic nation in Asia.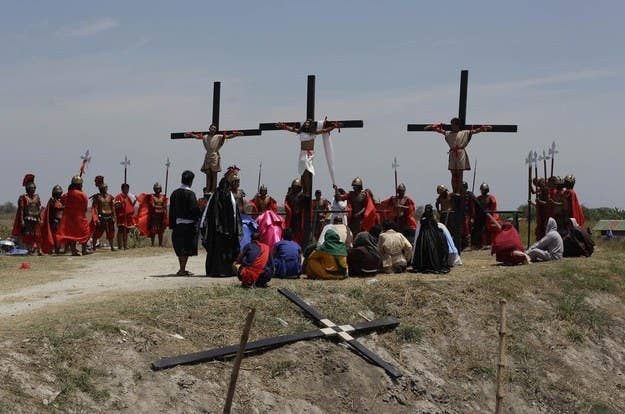 One re-enactor of the death of Jesus Christ, Ruben Enaje, has been nailing himself to crosses for 28 years now.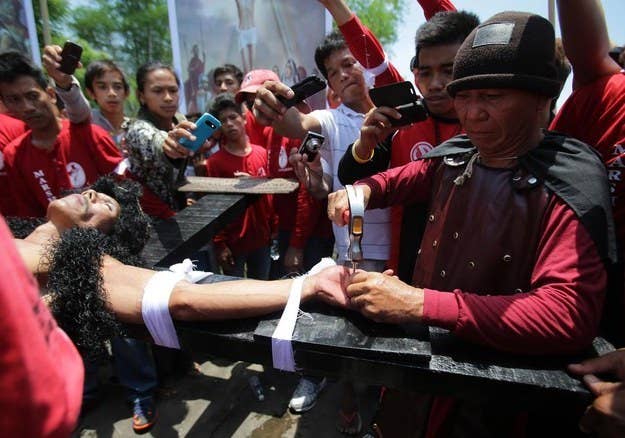 This year's mass crucifixion in Santa Lucia village, Pampanga province, featured nine participants, including Danish filmmaker Lasse Spang Olsen.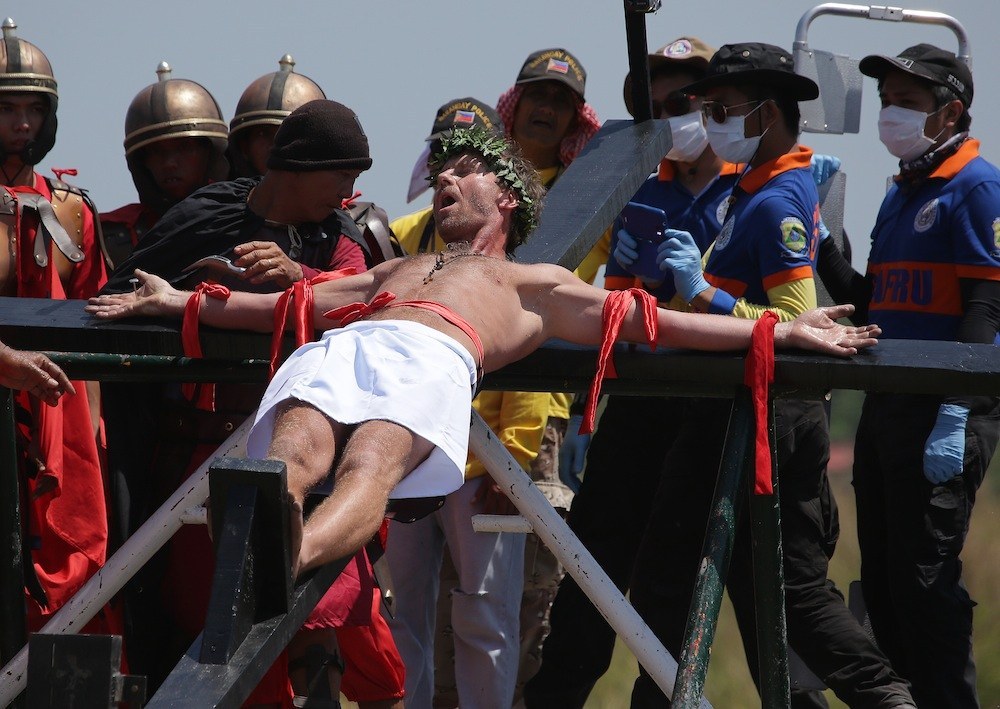 "It's a personal matter between me and (God)," Olsen told the AP. "Fantastic, you should try it."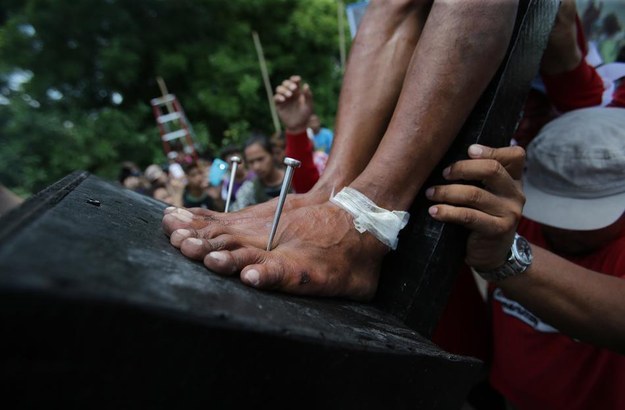 Religious and civic leaders aren't fond of the practice, however.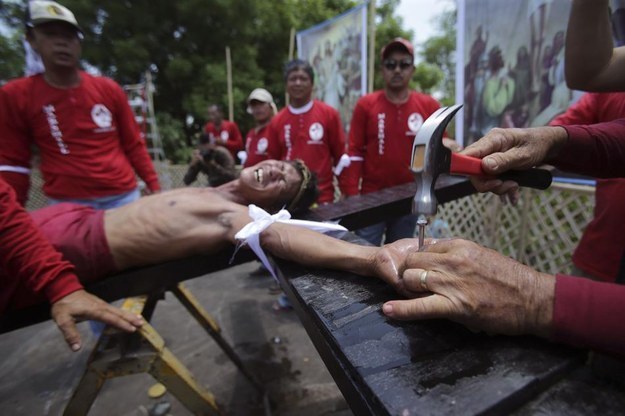 The health department discouraged anyone from actually driving nails through their hands and feet in the first place...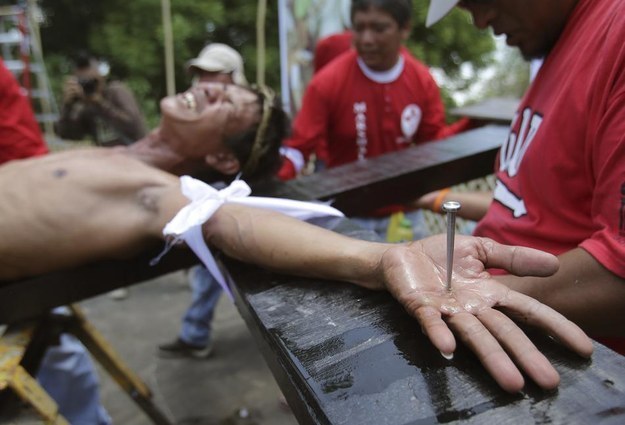 ...but urged those who did to get tetanus shots.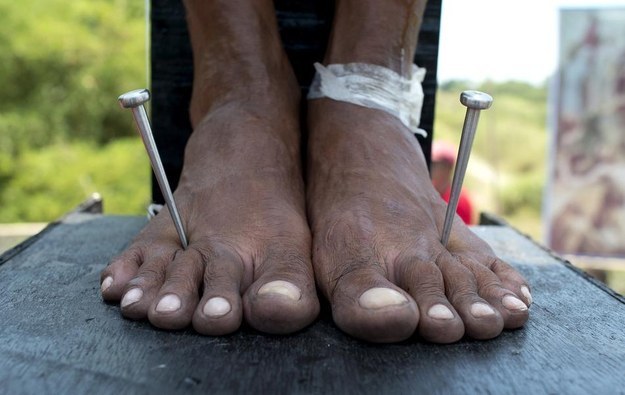 Archbishop Socrates Villegas, head of the Catholic Bishops Conference of the Philippines, also spoke out against the crucifixions.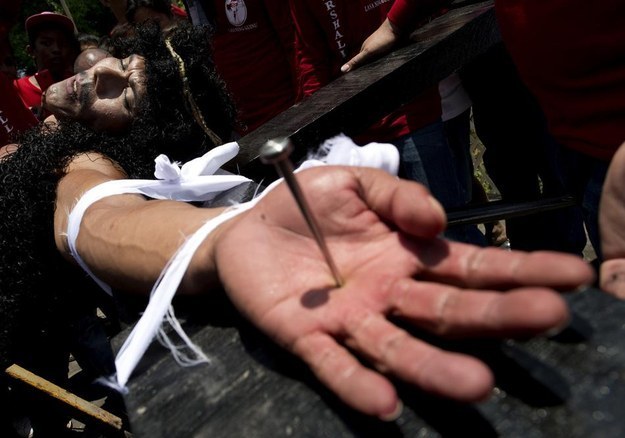 "If what you do makes you love others more, then it is pleasing to God," said Villegas. "But if you do it for photographs, just to be famous, that is spiritual vanity."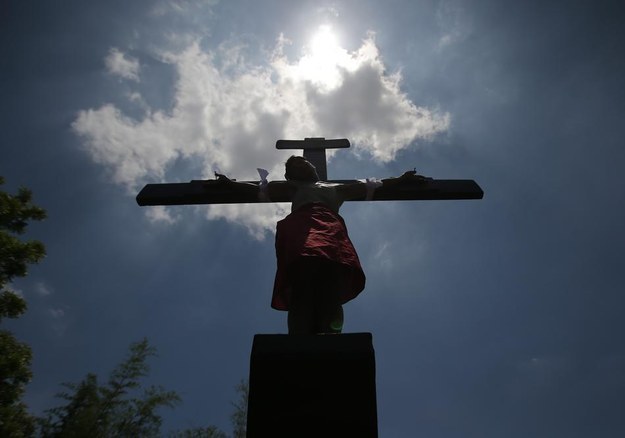 Elsewhere in the Philippines, devout flagellants spent Thursday whipping themselves.
The day before Good Friday is Maundy Thursday, also known as Holy Thursday or Covenant Thursday, commemorating the Last Supper of Christ.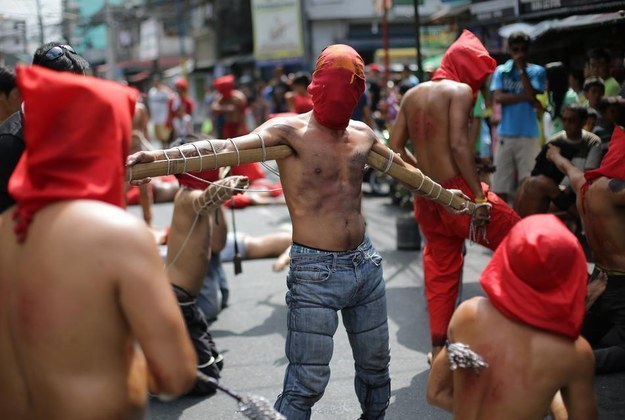 These penitents paraded through the streets of Mandaluyong, east of Manila.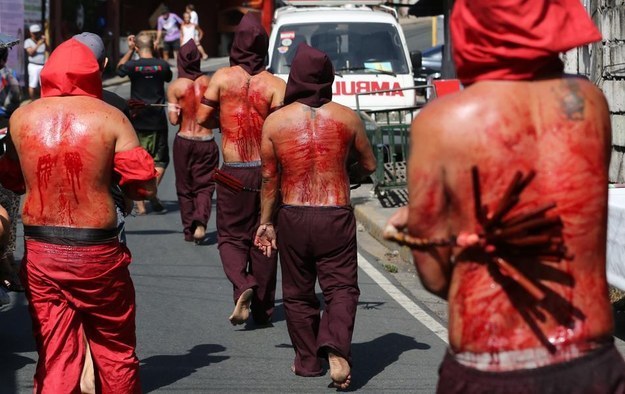 Once again, religious and governmental figures discourage anyone from actually doing this.