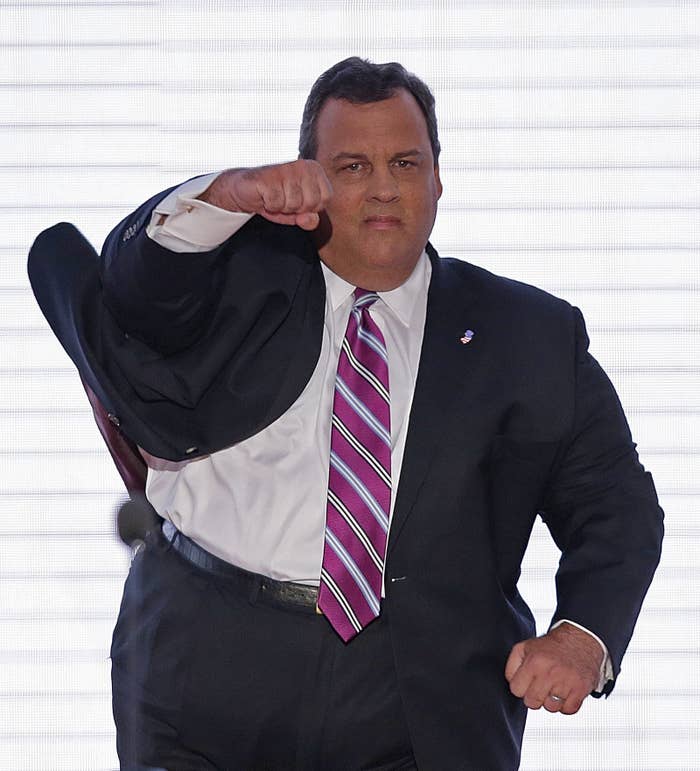 Christie, seemingly undaunted by being the most unpopular governor in these United States of America, decided it would be a good idea to get into a budget standoff with the state legislature. That would lead to a partial government shutdown. Of parks and beaches. On 4th of July weekend.
And in what most political analysts would define as "poor optics," or what most normal people would define as "ha ha ha are you serious...STFU," Christie and his gubernatorial posse were photographed on one of those beaches closed by his standoff.
And of course it didn't take long for Twitter to start cranking out content for #beachgate.
Some people thought it was a pretty shrewd move.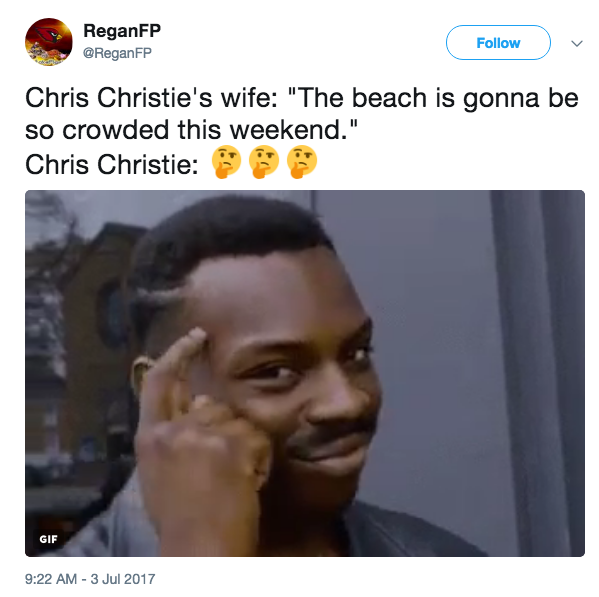 "Dr. No to everyone else who wants to be on the beach."
There were references to New Jersey's favorite fictional son, Tony Soprano.
From Here to Christieternity.
But honestly, wouldn't it be amazing to have an entire beach to yourself?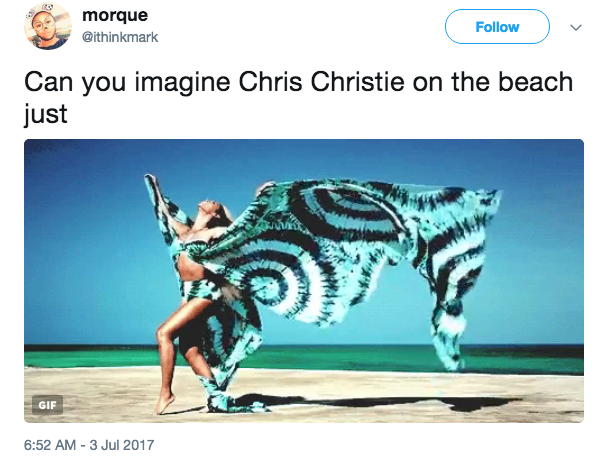 Just shut it down.
Of course, speaking of "shut it down," people were reminded of Ye Olde Bridgegate.
And couldn't get over how petty it seemed.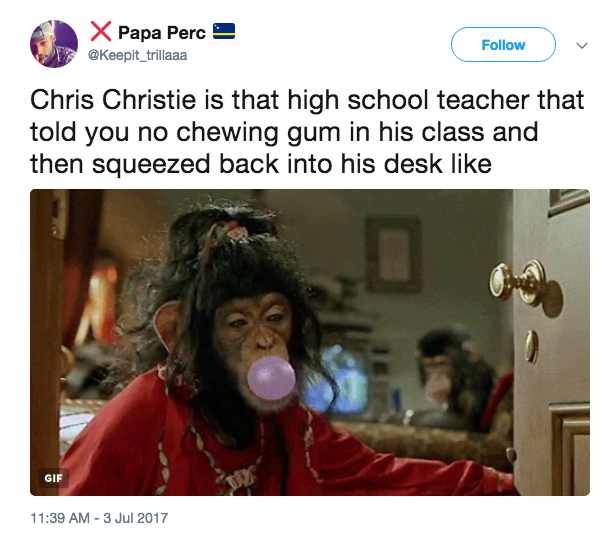 Like, SUPER petty.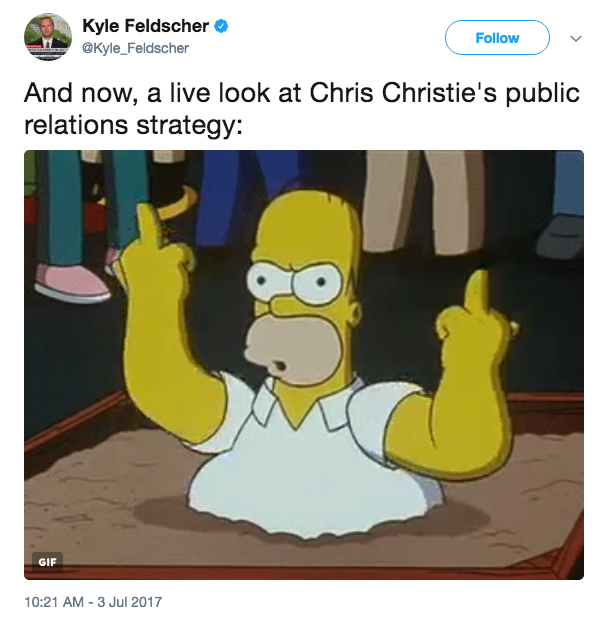 And Planet of the Apes.
Anybody remember Spaceballs? No?
There were references to other Trump allies sitting inappropriately.
But at least the beach dragging was bipartisan. (He Rangeled up some friends. Don't care. Not sorry.)
Some folks even got jealous when they came to this sad realization.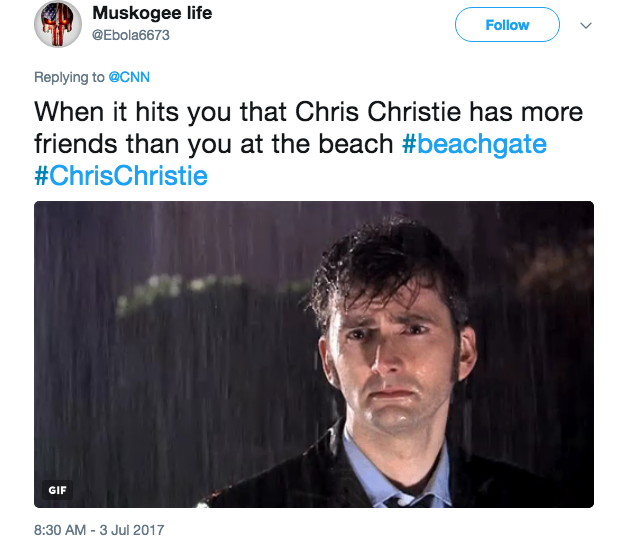 The memes were baked.
The Costanza was quoted.