Benghazi Diplomat Says Troops Were Told To Stand Down During Consulate Attack
Private testimony from the assistant of slain Libyan Ambassador Christopher Stevens contradicts assertions from the Obama administration. Gregory Hicks will appear before Congress on Wednesday.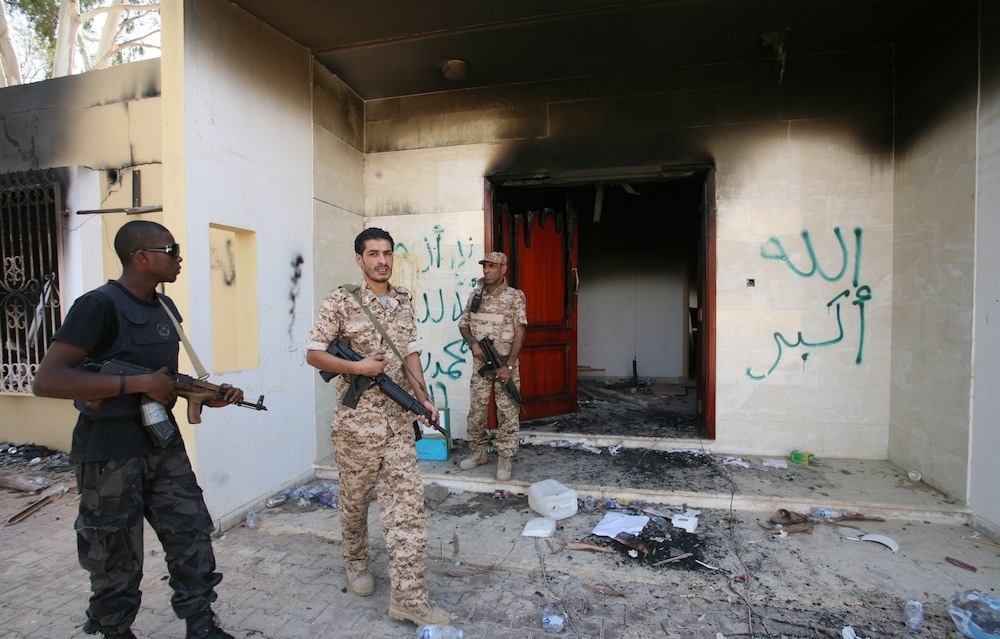 From CBS News' Sharyl Attkisson, the man who was the assistant to slain Ambassador Christopher Stevens, Gregory Hicks, says U.S. Special Forces in South Africa were told not to deploy to Libya in the hours following the attack on the U.S. consulate in Benghazi:
According to excerpts released Monday, Hicks told investigators that SOCAFRICA commander Lt. Col. Gibson and his team were on their way to board a C-130 from Tripoli for Benghazi prior to an attack on a second U.S. compound "when [Col. Gibson] got a phone call from SOCAFRICA which said, 'you can't go now, you don't have the authority to go now.' And so they missed the flight ... They were told not to board the flight, so they missed it."

No assistance arrived from the U.S. military outside of Libya during the hours that Americans were under attack or trapped inside compounds by hostile forces armed with rocket-propelled grenades, mortars and AK-47 rifles.

Hicks told congressional investigators that if the U.S. had quickly sent a military aircraft over Benghazi, it might have saved American lives. The U.S. Souda Bay Naval Base is an hour's flight from Libya.
The testimony seems to contradict the Obama administration, which has insisted no effort was spared to assist the besieged consulate and that no troops could have made it to the scene in time.
The Sept. 11, 2012, attack left four Americans dead.