At Least 17 Dead, Dozens Still Missing In Another Fatal Building Collapse In India
A building under construction in the southern Indian city of Chennai collapsed late Saturday night during heavy rains, with more than 90 workers believed to be in the basement of the 11-story structure at the time of the collapse. The accident comes shortly on the heels of another collapse in New Delhi that killed 11.
Updated — June 30, 1:15 a.m. ET:
Monsoon rains triggered a building collapse in Chennai, India late Saturday night that has killed at least 75 people. Over 90 workers were reportedly on the site of the under-construction building at the time of collapse and dozens are still missing.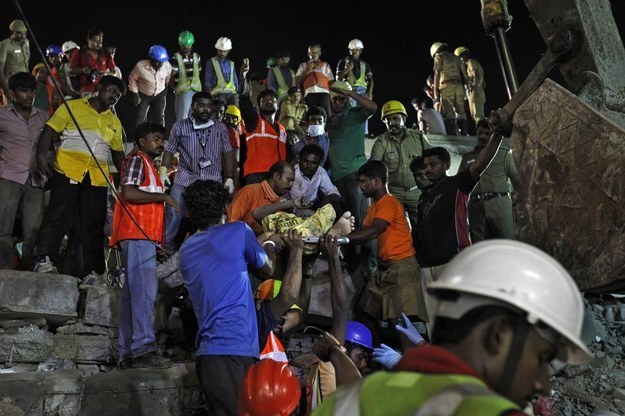 22 people have been pulled from the rubble alive. Of the fatalities, eight were already dead as they were pulled from the debris and another seven died later from injuries.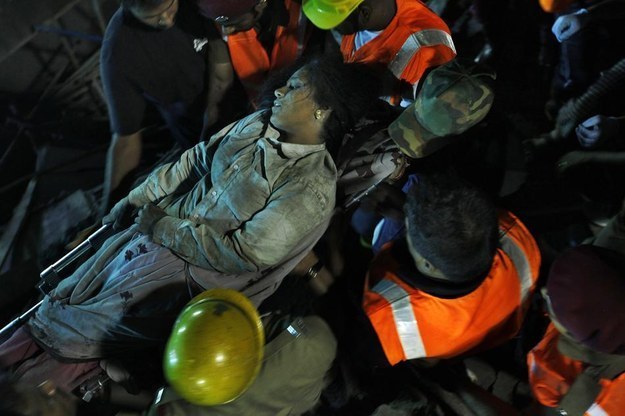 The workers were reportedly in the basement of the 11-story building, seeking shelter from the torrential rain.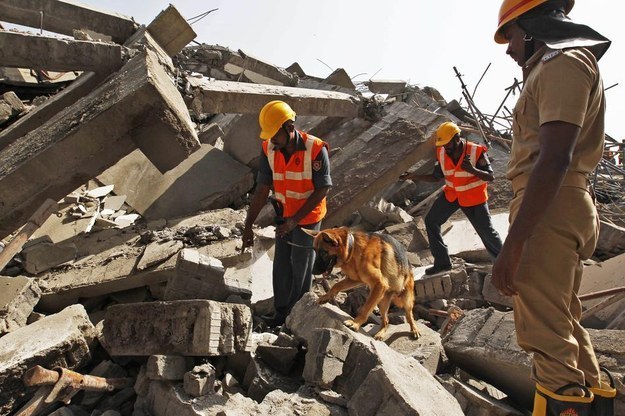 This is the second catastrophic building failure In India within 24 hours, following the fatal collapse of a building in New Delhi earlier on Saturday that killed at least 11.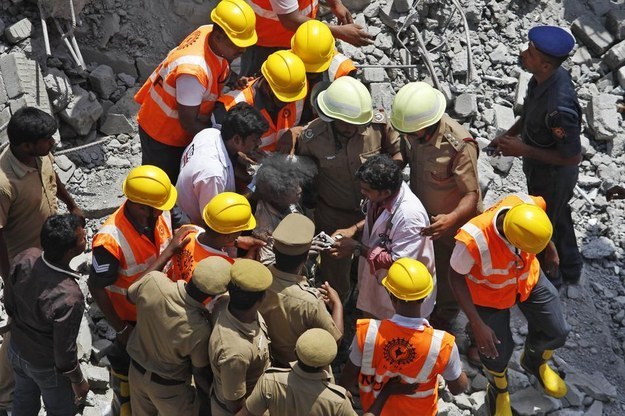 Police have detained five of the construction company officials in Chennai as an investigation into the collapse continues.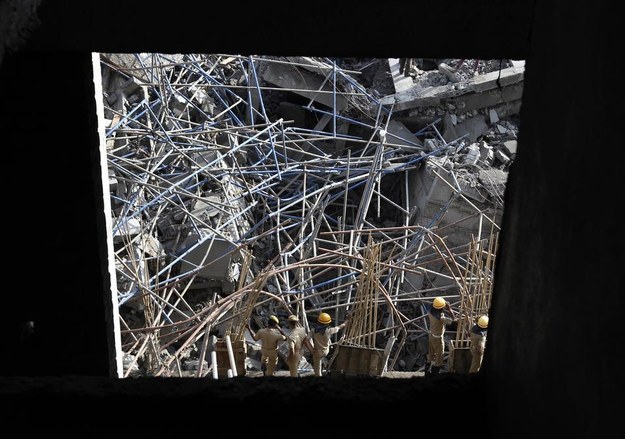 "Removing debris is a major challenge. It may take two to three days to clear the rubble," said a disaster relief manager on the scene.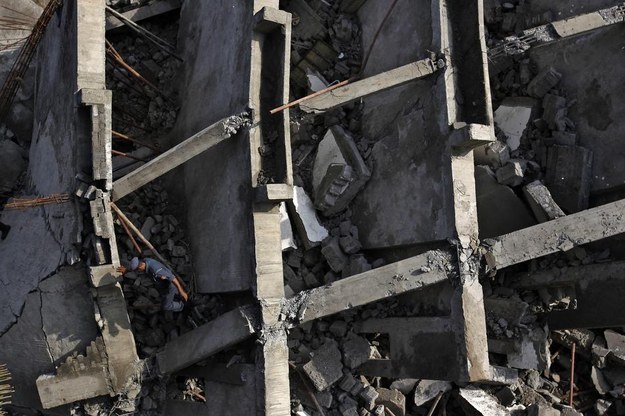 Building collapses are tragically common in India, where high demand for cheap housing often leads to lax oversight and shoddy construction.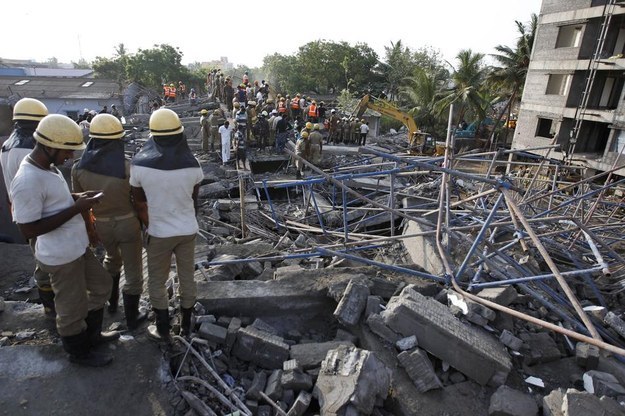 In April of last year, 74 people were killed in a building collapse in the Mumbai suburb of Thane. The eight-story structure was being built illegally.