New York City has been working itself up into a lather this past week after multiple sighting of a coyote on the Upper West Side of Manhattan.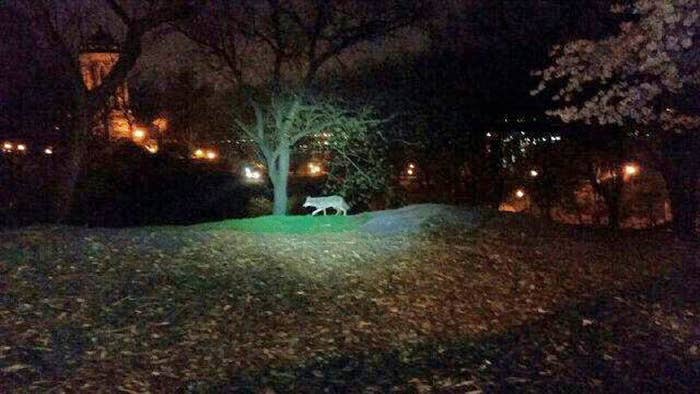 The furry little urban explorer has been enjoying the Big Apple's nightlife.
Well, the curious critter's Manhattan adventure came to an end on Saturday when police finally took it into custody. They released this photo, AND OH MY GOD SHE'S SO CUTE.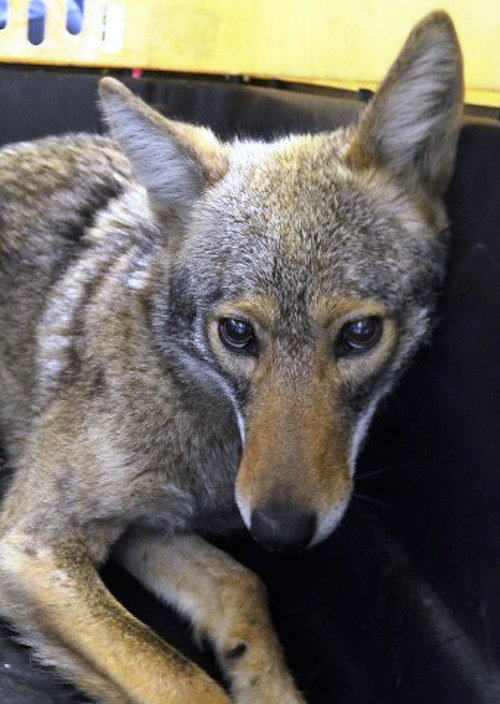 Don't worry, she's doing just fine. Police have turned her over to the ASPCA and say she hasn't been harmed. Here's the full statement:
This morning, shortly after 0730 hours, a coyote was sighted in the vicinity of Battery Park City (North Cove Marina). Patrol officers from the 1st Precinct responded to the location, and within minutes, had a visual of the coyote. Emergency Service Unit Truck #1 personnel responded to the scene as well and also observed the coyote. The officers remained in the Marina area searching for the coyote, they observed her running up and down the Marina and an adjacent park area for approximately one hour. ESU Truck #1 personnel then cornered the coyote near a café and outdoor seating area towards the south end of the North Cove Marina. The officers successfully contained, darted and secured the animal (caged), for transport to the ASPCA located at 494 East 92 Street. The coyote was then placed in the back of a police cruiser (1st Pct., Sector H/I), and successfully transported to the ASPCA, where she is now lodged for observation and being cared for. There were no injuries incurred by any officers, civilians, pets or other wildlife.
D'awwwwww...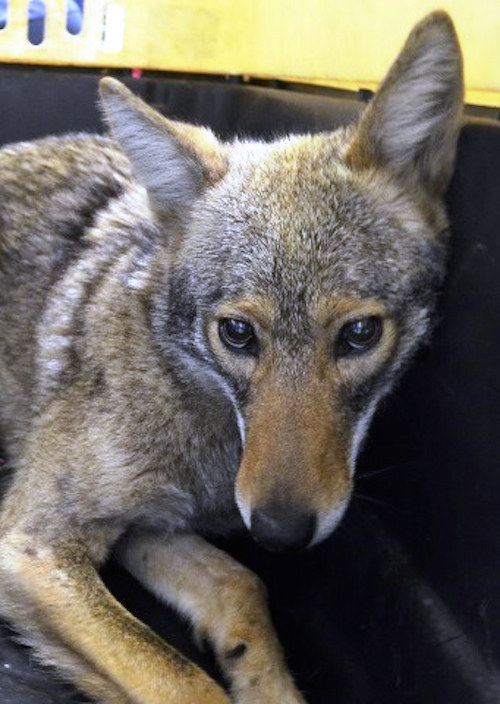 Update: The ASPCA tells BuzzFeed News the coyote was actually turned over to Manhattan Animal Care and Control, not the ASPCA as the police initially announced.