64-Year-Old Diana Nyad Completes 110-Mile Swim From Cuba To Florida
Fifth time's the charm! Nyad becomes the first person to complete the non-stop swim without a shark cage.
This is U.S. swimmer Diana Nyad. Today, on her fifth attempt, she completed a grueling 110-mile swim from Cuba to Florida.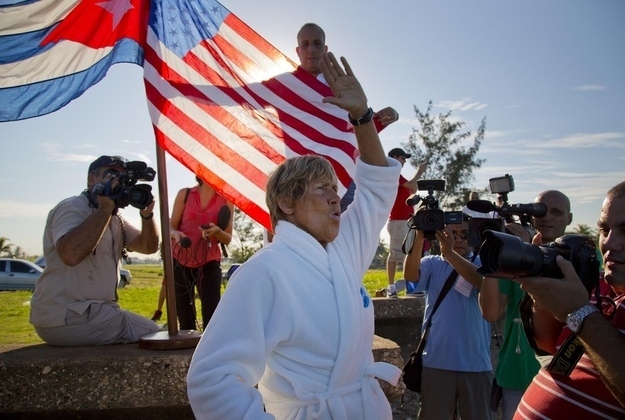 Last time she attempted it, she got stung by jellyfish and had to abandon the swim. Here she is reenacting the jellyfish attack.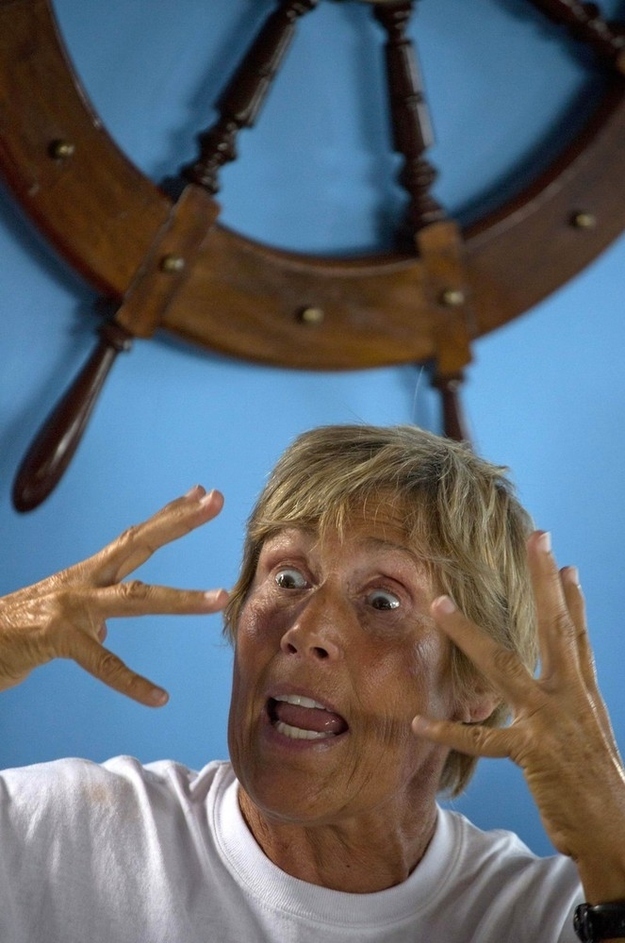 The three-day, non-stop journey began in Havana on August 31st.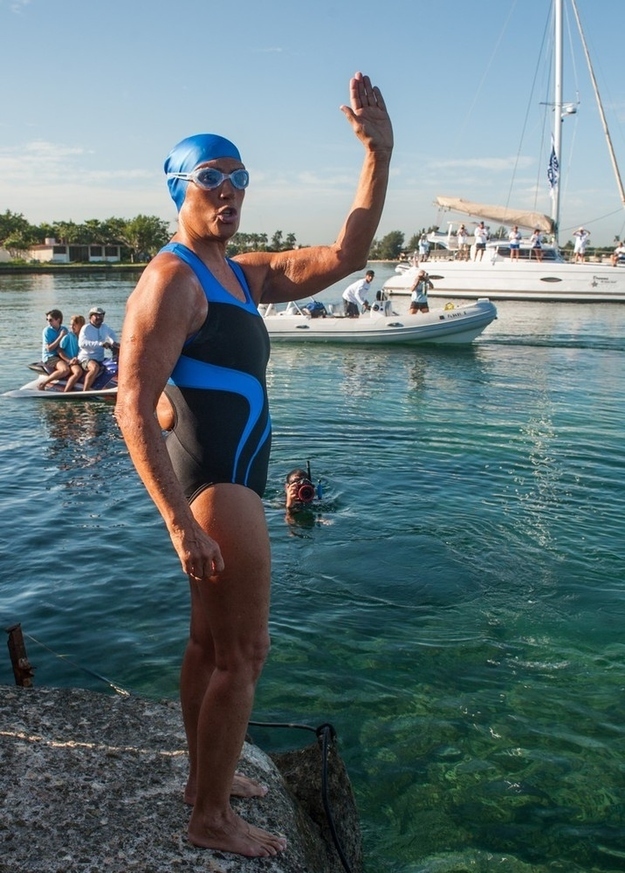 She disembarked from the Ernest Hemmingway Nautical Club.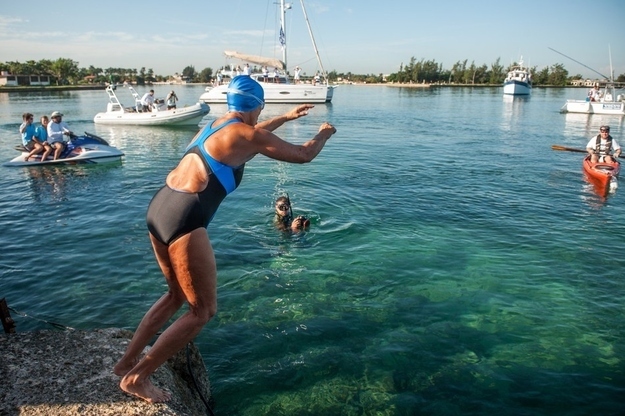 Making things even riskier for endurance athlete, she made the swim without a shark cage.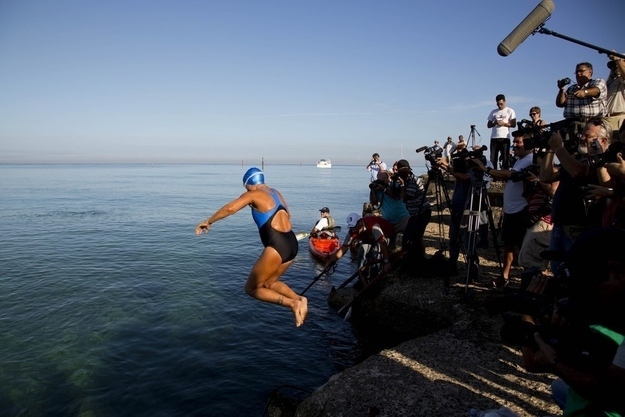 Aside from the sharks, Nyad had to be wary of the man o'wars, the storms, the waves and the powerful and unpredictable Gulf Stream.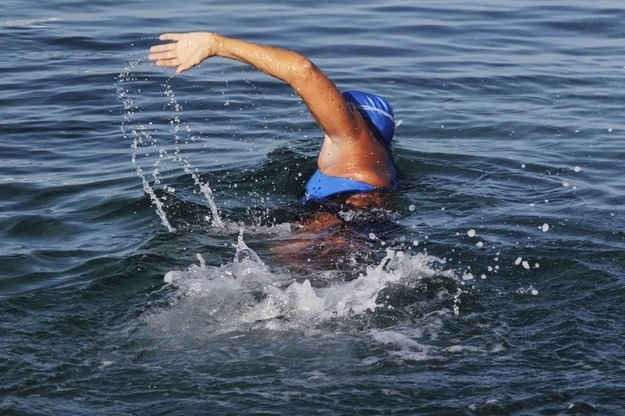 Nyad had kayak escorts as she approached Key West, Florida earlier today.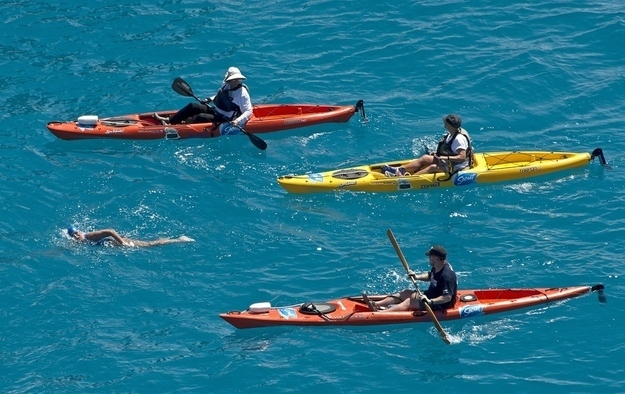 Her crew was nearby in a boat for the duration of a the trip. Here they are rooting her on less that two miles from shore.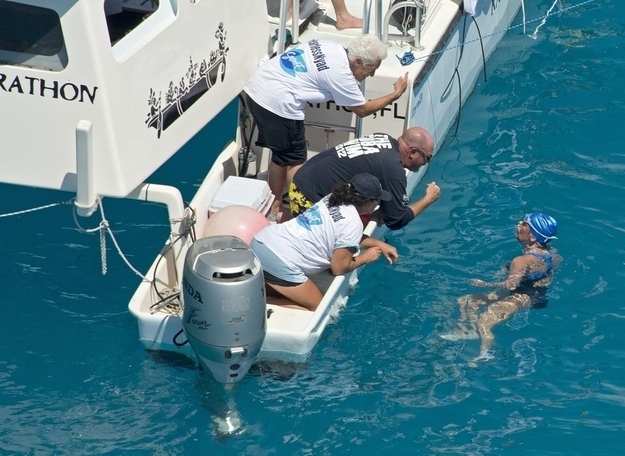 "This is a lifelong dream of mine and I'm very very glad to be with you," she told her crew, which they promptly blogged.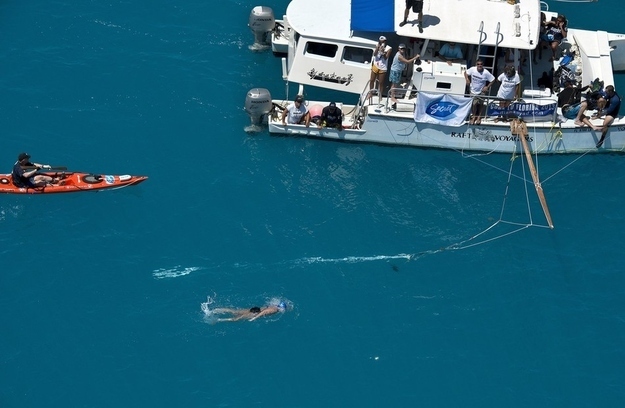 "So let's get going so we can have a whopping party."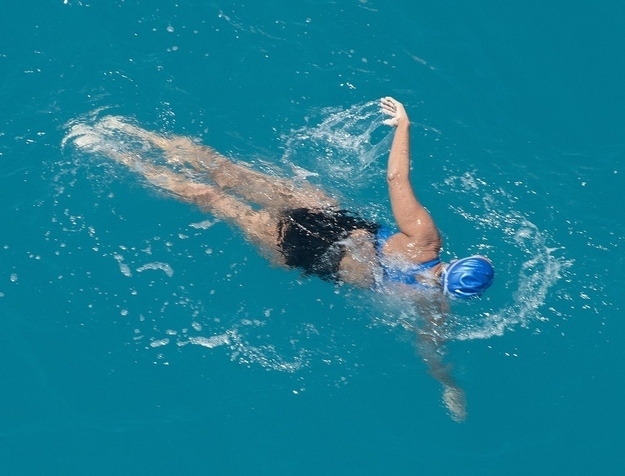 Large crowds gathered in Key West to greet her.
And she made it!
As she was being taken away on a stretcher, her face sunburned and her lips swollen from a protective mask, Nyad was heard to tell supporters, "Never, ever give up."