21 Haunting Photos Of The Day After The Bloody Clashes In Kiev
Dozens are dead amid the smoldering battleground of Kiev's Independence Square. At least 25 have been killed following a police raid on the anti-government encampment in the Ukraine capital.
1.
As the sun rose on Kiev's Independence Square on Wednesday morning, at least 25 people were dead following clashes between anti-government protesters and police.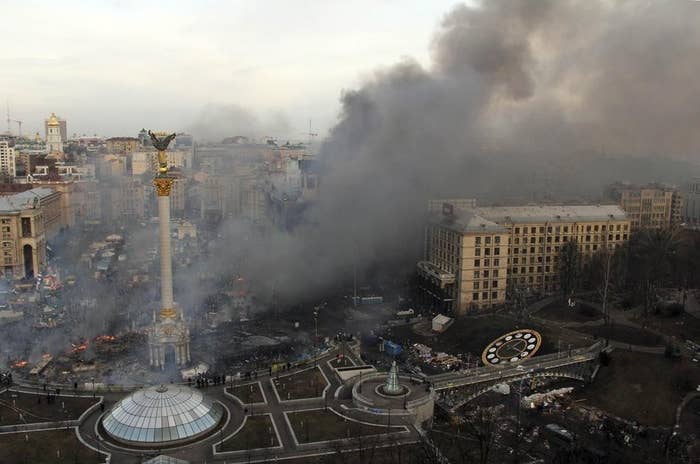 2.
Fires still burned in the protester encampment and surrounding buildings.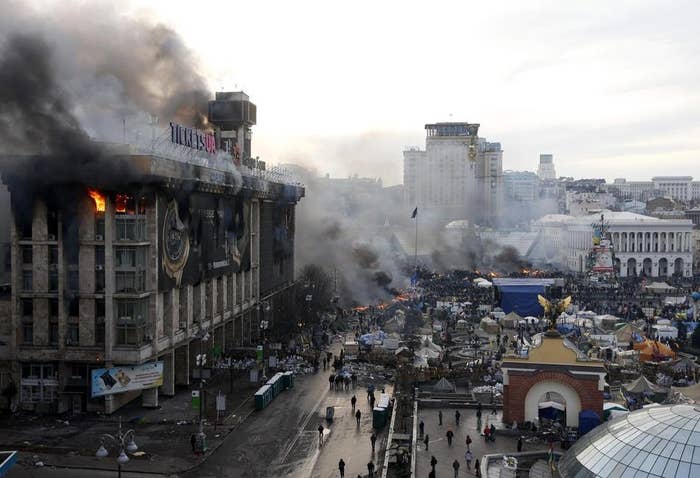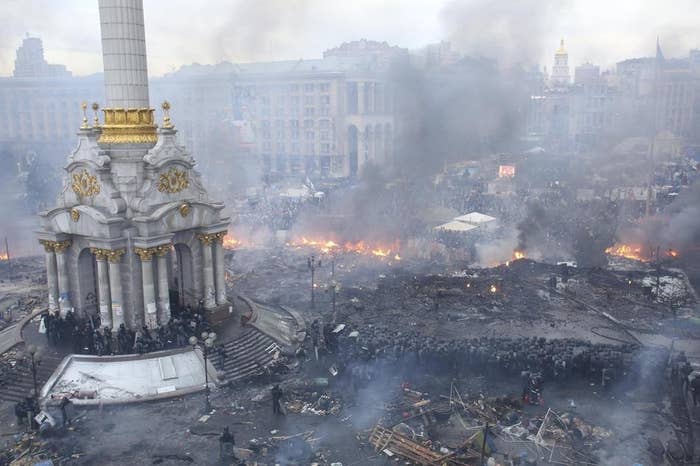 4.
By Tuesday night, the standoff between riot police and protesters erupted into violence. Barricades were burned and camps destroyed.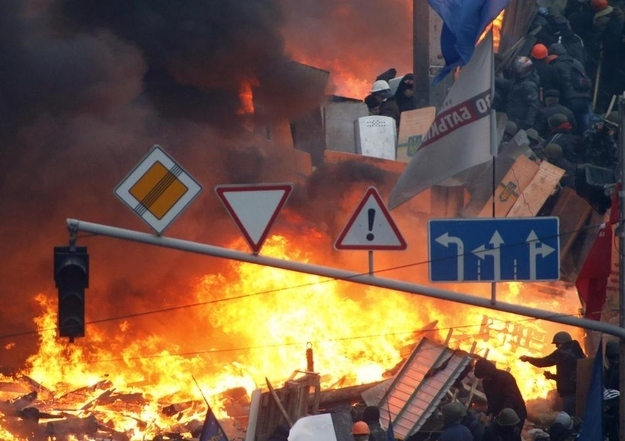 5.
Security forces attempted to disperse the crowd of nearly 20,000 with water canons and stun grenades.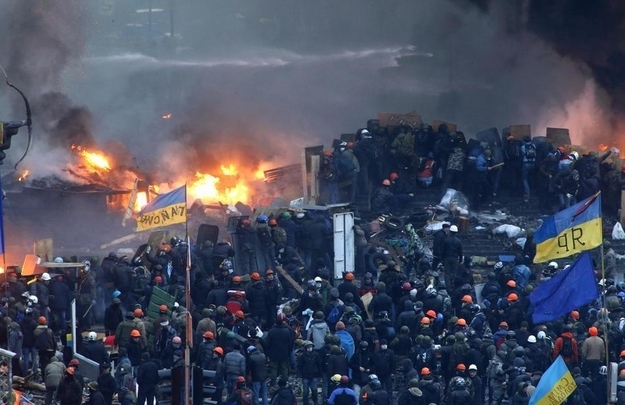 6.
Protesters returned fire with Molotov cocktails and rubble.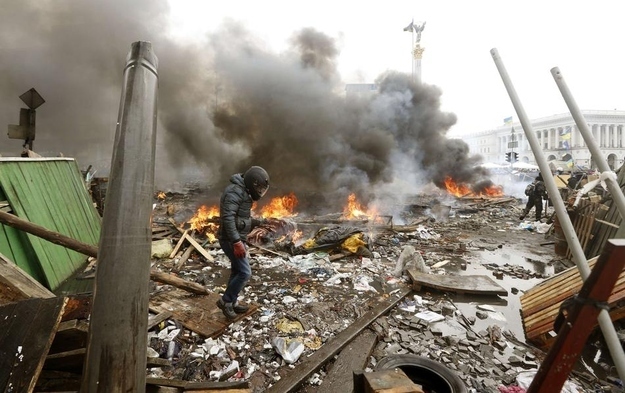 7.
The violence subsided by Wednesday morning, but a tense standoff has ensued.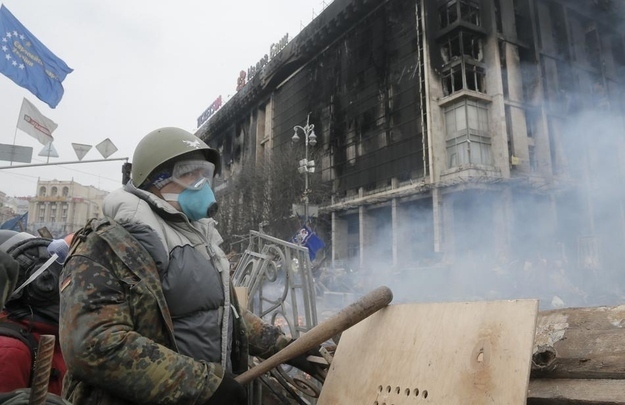 8.
Protesters sought refuge in the Mikhailovsky Zlatoverkhy Cathedral.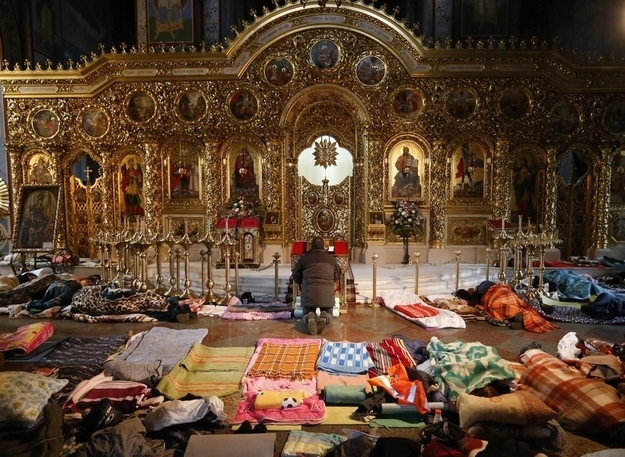 9.
The cathedral has also become a triage unit for the hundreds injured in the clashes.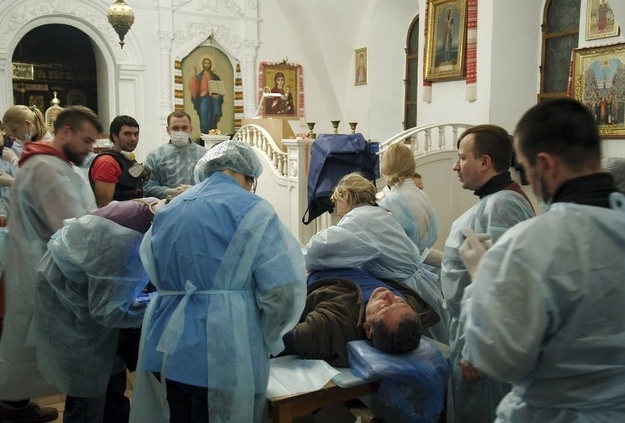 10.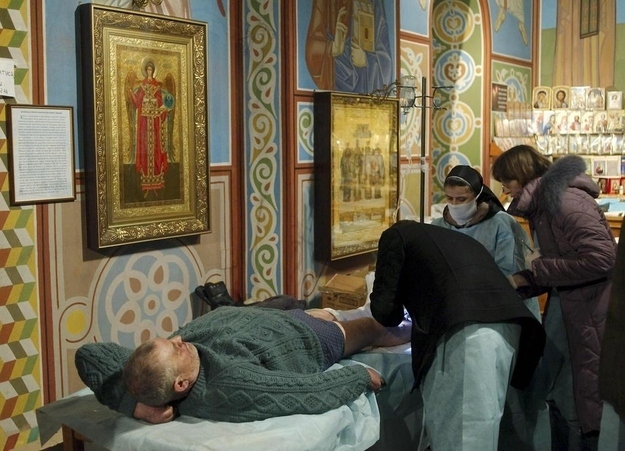 11.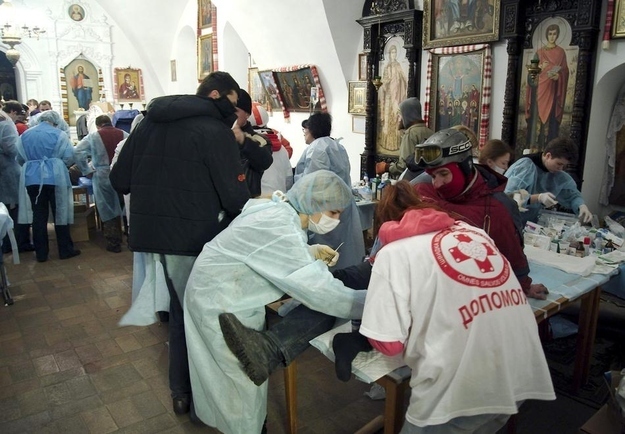 12.
By Wednesday afternoon, government forces had regrouped. Of the 25 dead, nine were police.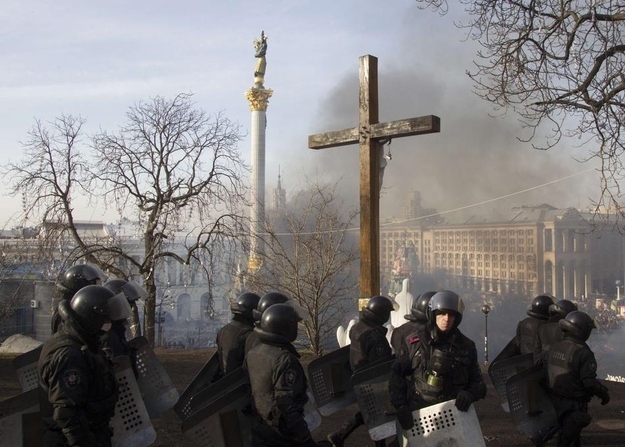 13.
A second round of attacks on the encampment was planned.
14.
Protesters prepared for ongoing conflict by breaking bricks, the stones to be used as projectiles against the police.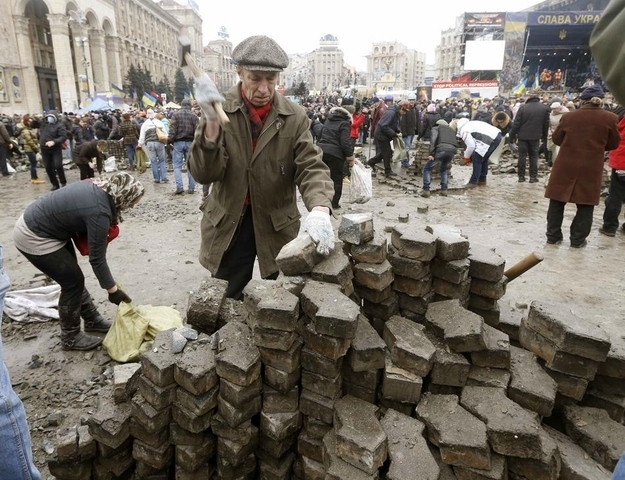 15.
More Molotov cocktails were prepared.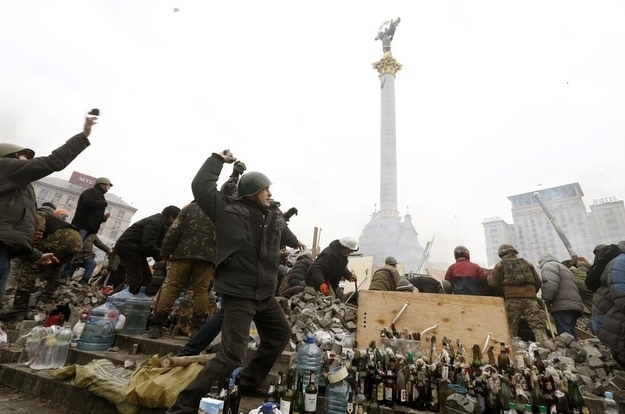 16.
Improvised weapons have been fashioned, including a slingshot...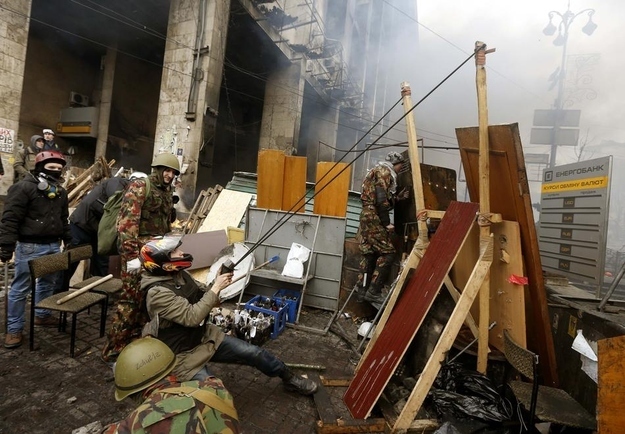 17.
And an air canon.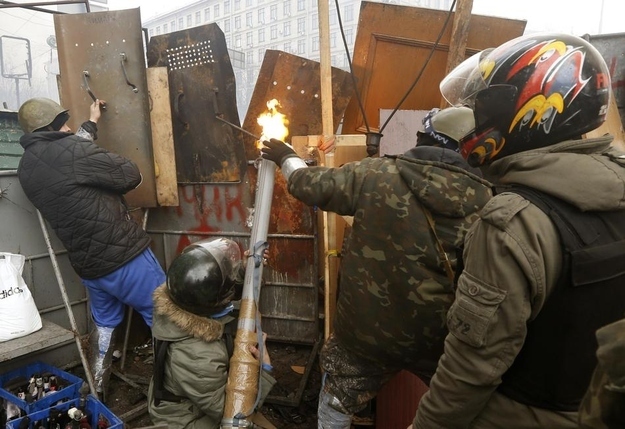 18.
Neither side appears to be ready to budge. Said President Viktor Yanukovych of the protesters in a televised speech today, "They crossed the line when they called upon the people to take up arms. This is a flagrant violation of law."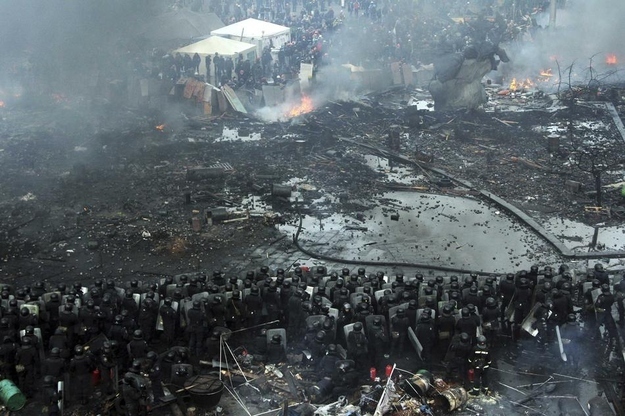 19.
Protest leader Vitali Klitschko remained defiant. "In my opinion, the government must immediately withdraw troops and put an end to the bloody conflict because people are dying," said Klitschko in an online statement.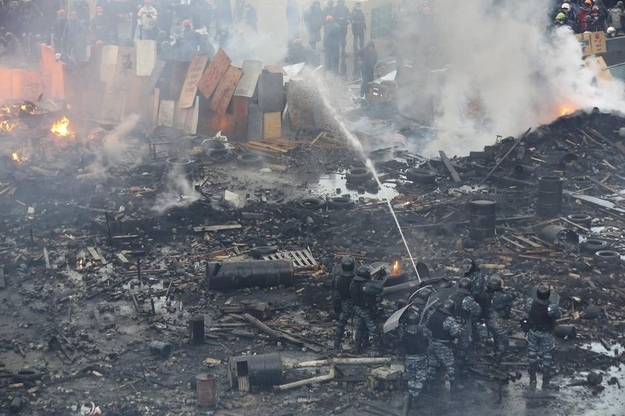 20.
Peace talks between the government and the opposition appear to be stalled. International condemnations of the government's response continue to pour in, and U.S. Secretary of State John Kerry has said sanctions are being considered.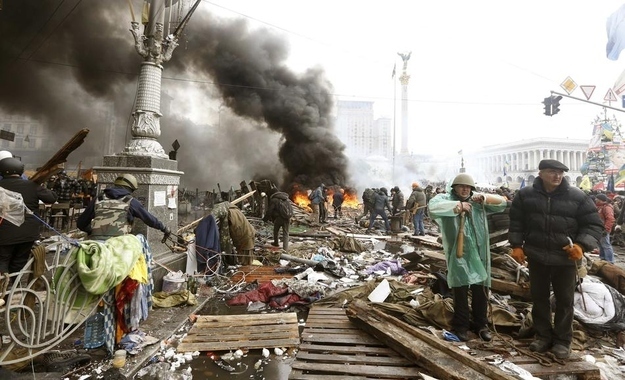 21.
As reports have surfaced that Yanukovych has fired the head of his army and that protesters have seized hundreds of firearms, more chaos is expected.