As Kathryn Bigelow's film Detroit opens across America, this photo essay serves as a reminder of the history behind the storyline. The riots that rocked Detroit 50 years ago don't feel that far away as the country contends with its deeply rooted history of racism and bias.

—Kate Bubacz, deputy photo director, BuzzFeed News

In this photo series, UNICEF has put together stories of mothers from different backgrounds. The diversity in their experiences is an amazing reminder that we are all different, that what may come easy to one woman may be a challenge to another. More than anything else, this is incredible to see these women sharing their experiences during their most intimate moments with their children.

—Anna Mendoza, photo editor, BuzzFeed Australia

In some aspects, stock photography taps closer to the ethos of a modern society than many documentary photographers. Illustrated among the obscure and bizarre are our anxieties and desires. Here, BuzzFeed News' Julia Reinstein investigates the origins of some of the darkest, and perhaps most honest, stock photographs out there.
—Gabriel H. Sanchez, photo essay editor, BuzzFeed News

The Fédération Internationale de Natation (FINA) was founded July 19, 1908, during the Olympic Games in London and now controls the development of aquatic events. Photographer Adam Pretty, among other skilled eyes, was there to capture the stunning beauty and immense strength of the human body in a single shot.

—Jade Cardichon, photo intern, BuzzFeed News

This is a very sweet story looking at ways that daughters cope while their mothers are locked up. Girl Scouts Behind Bars allows a chance for normalcy in an otherwise unreal environment, and the images highlight the love that keeps the program alive.
—K.B.
Ahead of the first solar eclipse to traverse the entire US in 99 years, old pictures like this remind us that our fascination with cosmos transcends generations; to be human is to look up at the sky in awe and wonder. Journey into the late 19th century with Hyperallergic as they shine to light on the years of trial and error in capturing the first-ever pictures of a solar eclipse.
—G.H.S.
This wrestling series by Mike Belleme is a super-fun representation of what politics feels like these days, and not only because one of the "heels" (wrestling speak for bad guy) has taken on the persona of "The Progressive Liberal." Smart and funny without being condescending, this series looks at the ways we shape and portray our enemies and literally grapple with our demons.

—K.B.
In the late 19th century to the early 20th, tintypes were the Instagrams of their day — they were the fastest, cheapest, and easiest way to preserve that special Coney Island moment. By today's standard, tintypes are by far one of the slowest, expensive, and meticulous photographic mediums out there. But in projects like Rob Ball's Coney Island, this dated format becomes a fantastic gateway between the present and the past.
—G.H.S.
We see it decked on palaces and lavish homes, but not a lot of people have really stopped to think about where marble comes from. So to see an entire mountain of it is like coming face to face with royalty. The variety of views of the world's most famous marble peak, Mount Altissimo in Tuscany, prove Reuters' excursion to be well worth it. And it's incredible to see that even centuries after Michelangelo gave fame to Carrara marble, this place is still alive and thriving.

—A.M.
"24 Of The Most Powerful Photos Of This Week" — BuzzFeed News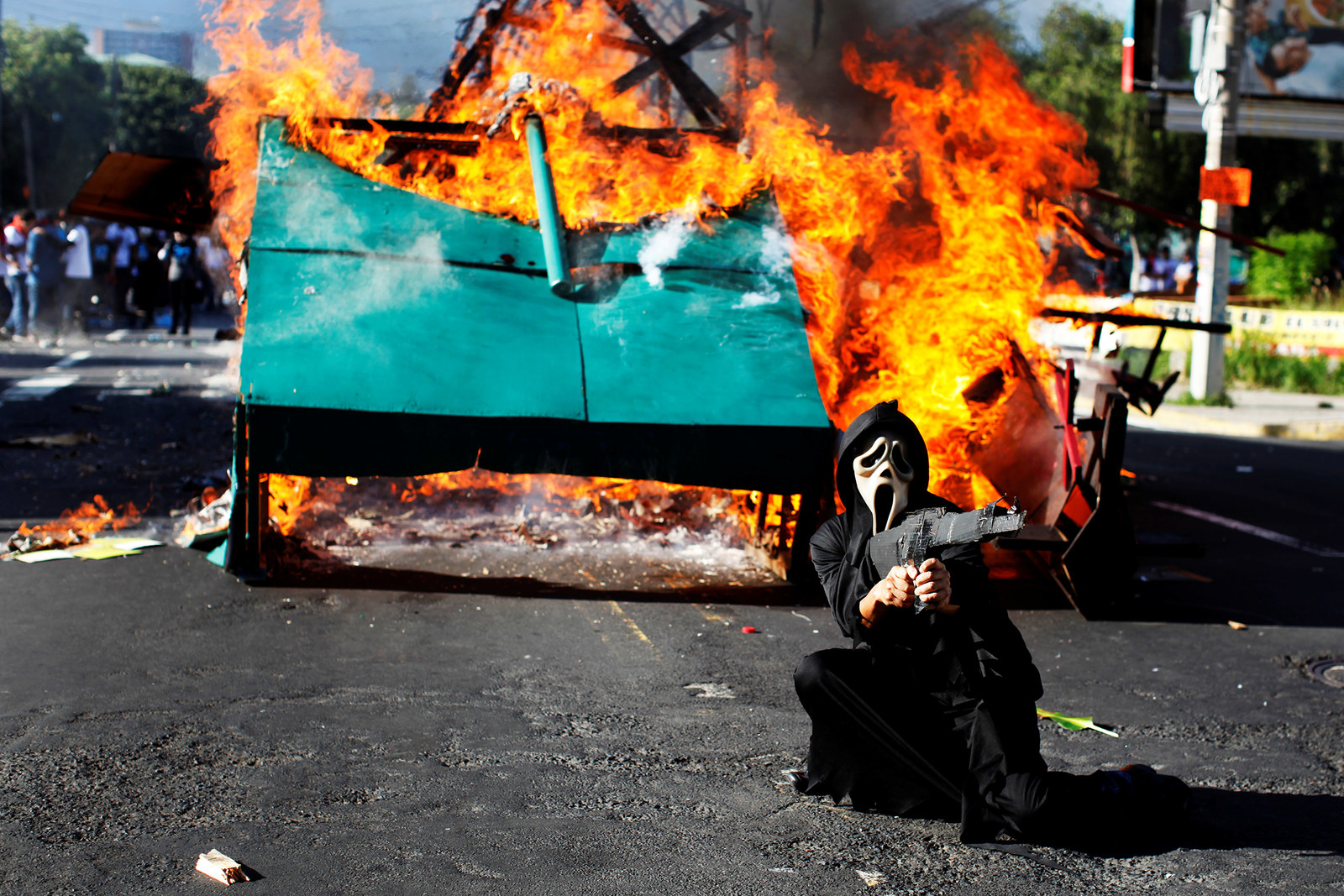 Here are the most moving, sorrowful, and breathtaking pictures from the past week.