Nigerian photographer Andrew Esiebo's work explores the culture and livelihood of his country's people. From the local barbershop to the underground club scene of Lagos, his pictures often capture those aspects of society that are engrained into the Nigerian identity. For his ongoing project, Love of It, Esiebo focuses on the one sport most Nigerians hold near and dear to their hearts — soccer.
The project started when Esiebo noticed a group of children playing a makeshift game of soccer in the city streets of Lagos. "I was just walking around the street photographing the city when I saw these kids playing in a tough space," Esiebo tells BuzzFeed News. "I asked them, 'Why do you play here? Don't you have anywhere better to play?'"
What the children said to Esiebo set his project in motion. "They told me that they love to play football, but there are just no spaces to play. Nowhere where they could just be kids, which was why they had to create our own." Esiebo began to notice scores of children across the city playing soccer in alleyways and vacant lots, under overpasses, and on the shores of beaches. From there, he began shooting.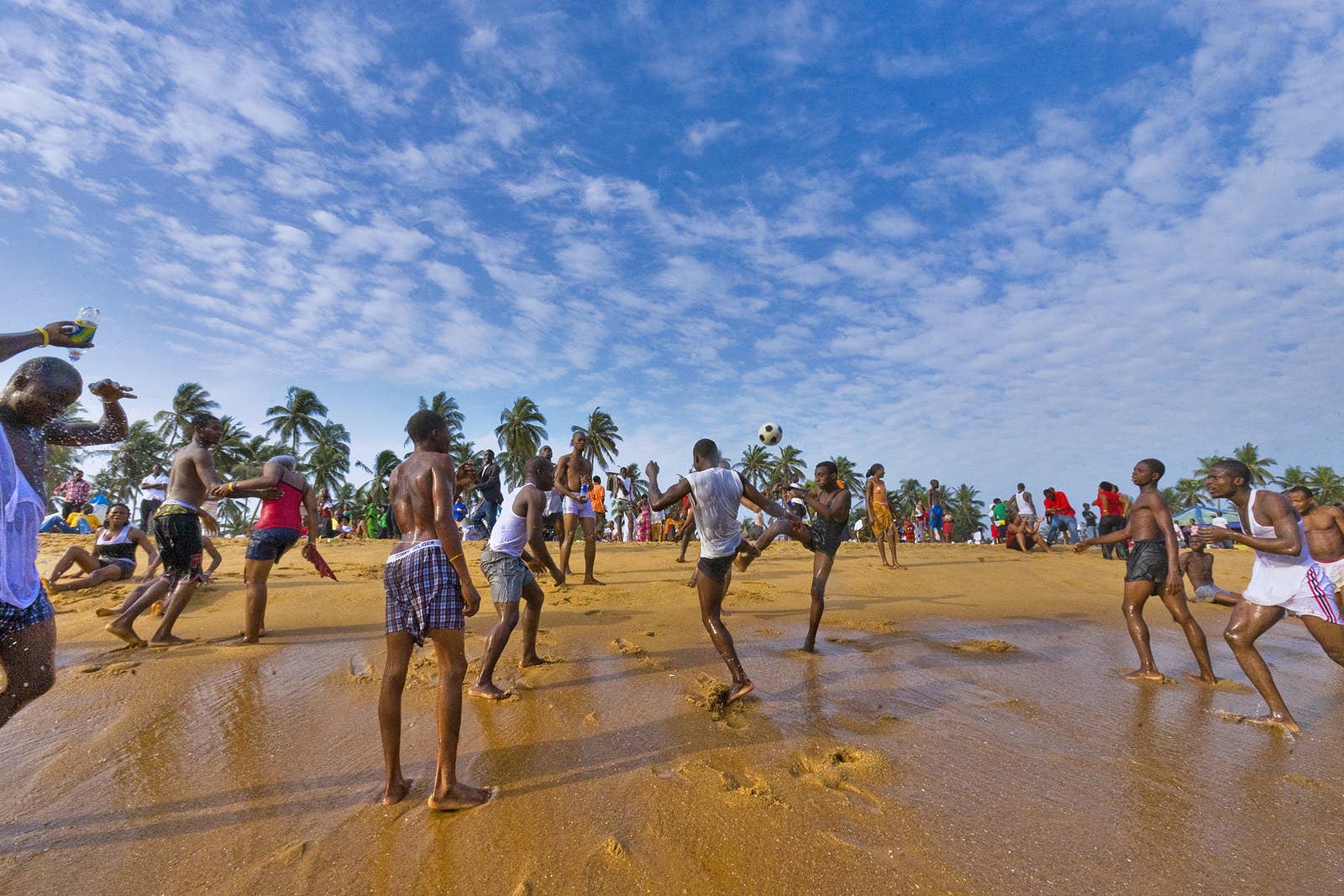 While soccer is the primary focus for Esiebo, Love of It also highlights many of the issues that people in Nigeria face today. "I use the sport to approach questions of identity, gender representation, and urban development," Esiebo said. "What I am most interested in is the people — how they struggle and persevere during their daily life. I am interested in stories about finding happiness in whatever conditions they find themselves."

He added, "In the end, Love of It is a metaphor for the African spirit in that we will always find a solution for whatever condition we find [our]selves. My pictures are a reflection of my society."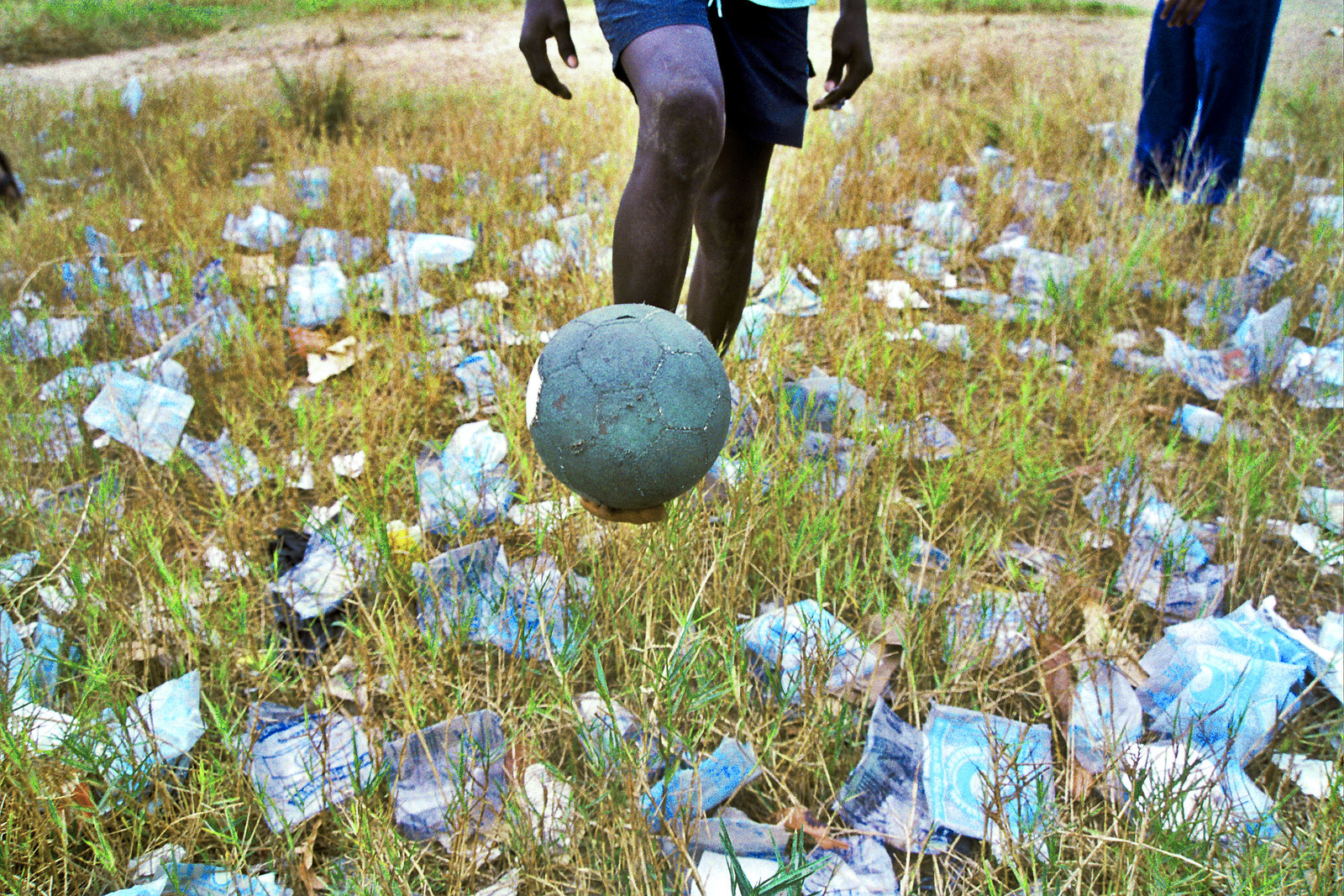 "It's always surprising to me how a group of passionate people can come together in this community and created their own football space in the middle of nowhere," Esiebo said.

"For me, that's the most powerful aspect of the work — that these people can come together with a common goal and get something productive done. Especially in a place like Lagos where people are more and more living in isolation — soccer is bringing them together and I saw that in these guys."
For Andrew Esiebo, pictures that expose the conditions of places where children play can serve as a call to action for city developers. "Here, there's so much development when it comes to shopping malls and businesses," Esiebo said. "But there's almost nothing in terms of stadiums and parks for the children. Shopping is great for the economy, though recreational spaces are important for our well-being. This is about creating communities."