Jarod Lew is a documentary photographer based in Oak Park, Michigan, whose work examines the complex relationship between human identity and environment. His ongoing project Maybe I'll See You There captures a poignant and introspective view of daily life in Detroit, a city often portrayed in the media as a flashpoint for race relations and economic disparity.
Lew told BuzzFeed News about his work and what he thinks is the state of Detroit today:
The main focus of each image is to unveil a piece of a larger story about what is currently happening in Detroit. I'm digging into the history of the city's past while also showcasing the pain and heartache, the truthful stories, framing the happiness and pride the populous has despite its tribulations.
Being able to exhibit a much more complicated story as opposed to just the glam and glitz that glosses over the city's backstory is what I strive for. As a child I was advised to look away from what was going on, what has gone on, but I became compelled to throw away those past beliefs and instead to look on my own. It is through this own discovery that I've found a story that makes too much sense for me not to want to share it.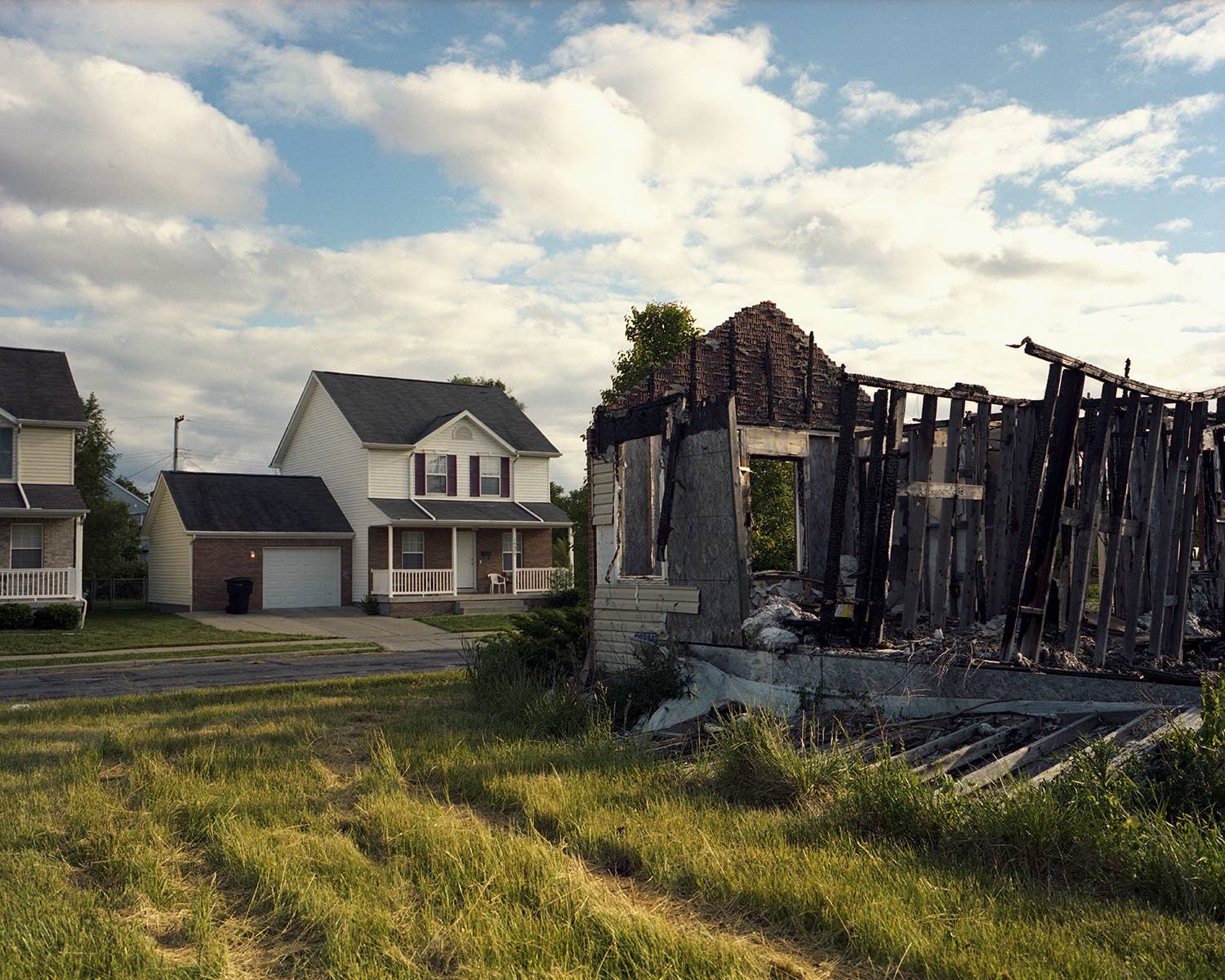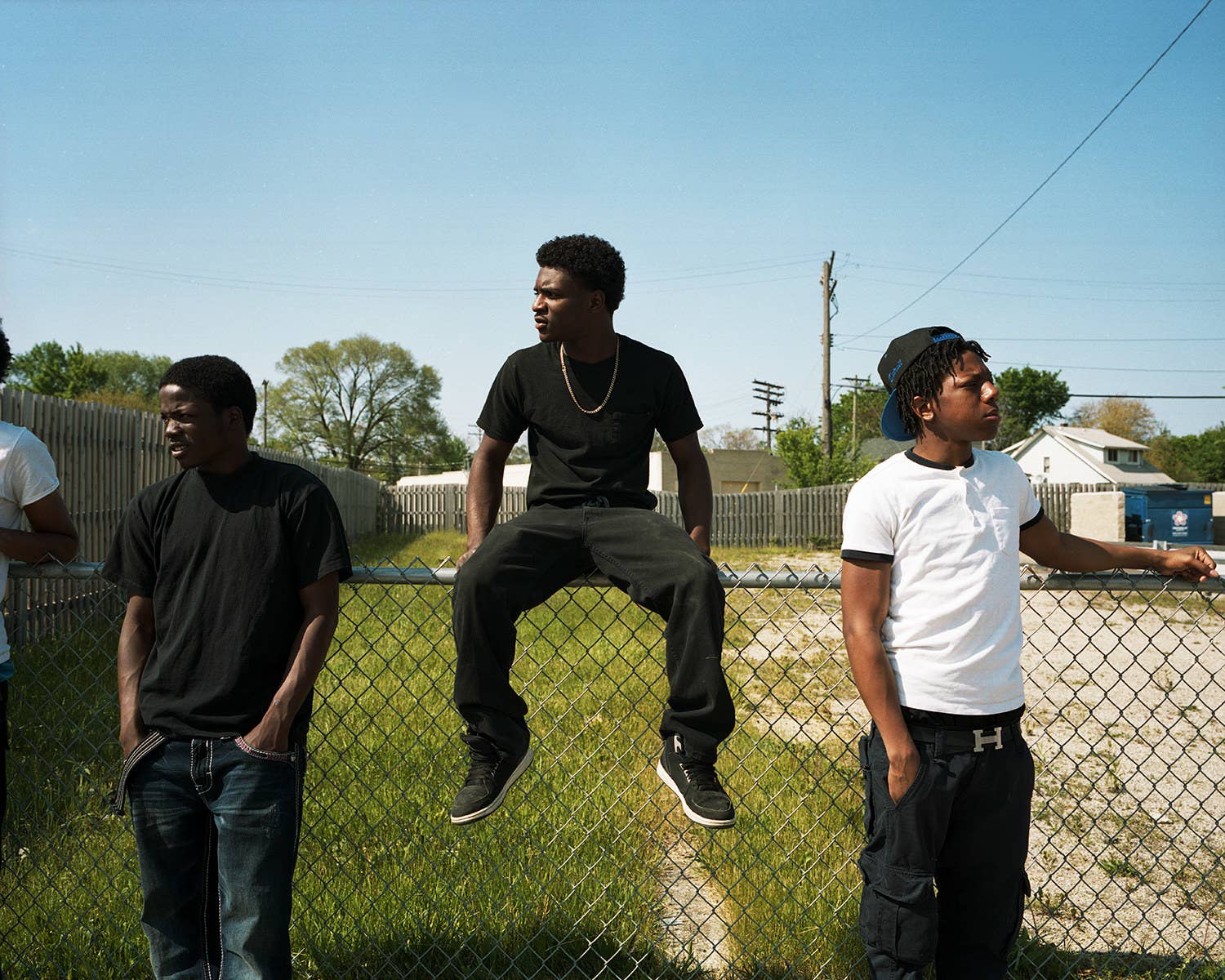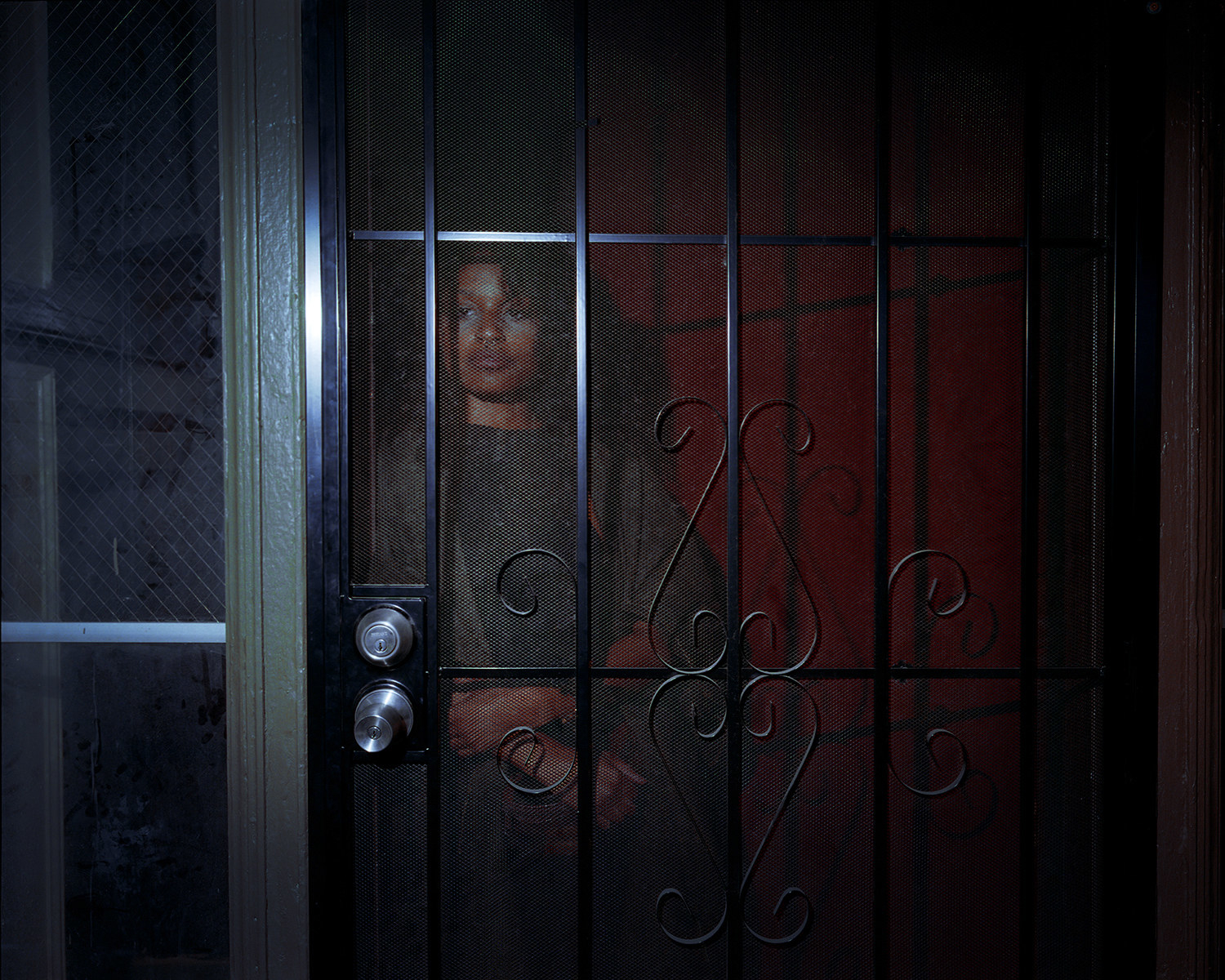 Detroit is about 139 square miles with a relatively low population: 672,795 as of 2016. Luckily, there is an increase from suburban neighborhoods, jobs, and opportunities for those who can afford it. However, even those opportunities are rather slim. Unfortunately, many who have resided in Detroit their entire lives are homeless, unemployed, or don't have access to public transportation to get to and from work.

It was around 2014 that I started documenting Detroit's suburban neighborhoods as I was hoping to understand the rationale that surrounded the white flight movement and the visual representation of the American dream. It started off rather interesting because it felt so close to home for me due to the fact that my grandparents emigrated from China and instilled this "work hard, go to college, and have a family" ethic in my parents, which they then bestowed on to me.
Wanting this suburban series to be a smaller component of a larger story, I played with the idea of looking at the core of it. That following year, I started exploring Detroit further by car and sometimes by foot, just searching for contrasting relics of the past that were merging with the ever-changing cityscape of the future. It was pretty exciting times for me being able to witness these moments that I thought were so important.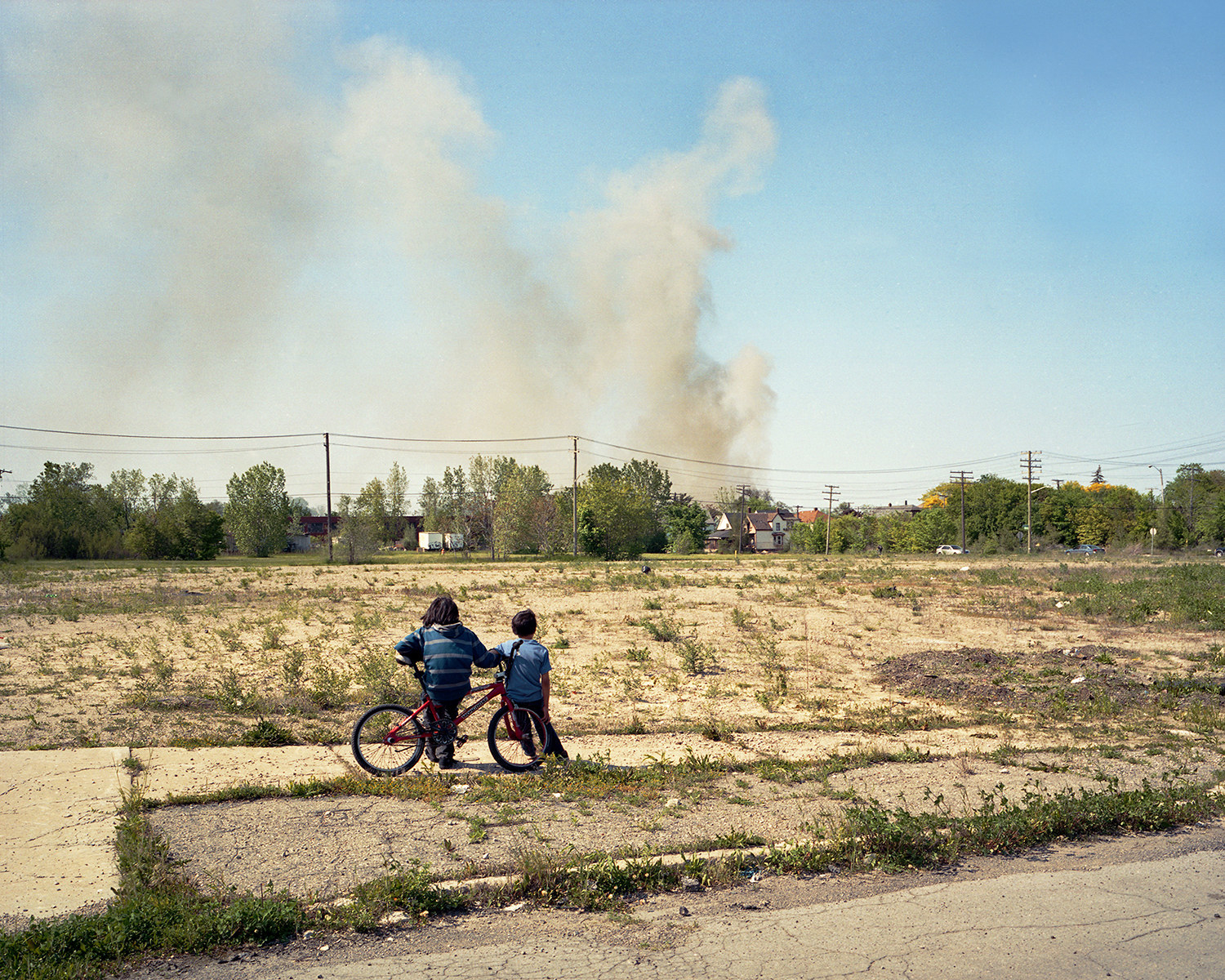 As the series went on, I wanted a more intimate story and not just fleeting moments of the homeless and white-collar workers interacting on a surface level — I was interested in the stories people wanted to share.
There was some initial rejection while I was trying to interact with someone else's daily routine, but then there were the few who accepted my genuine interest in making this story work — and, in turn, allowed me in on their own story as well. This meant providing intimate details about every moment that they could recall and agreeing with what the project was about — and then not giving me their contact info so I could send them prints!
To me, this story that is currently unfolding in Detroit will not end anytime soon, but it is definitely an exciting time to look at the past, particularly because of the 50th anniversary of the Great Rebellion of '67. We can try to learn from the mistakes that we have made, especially now that America at large is becoming more separated. I hope that the mistakes that were made in Detroit can show something important for the rest of the country.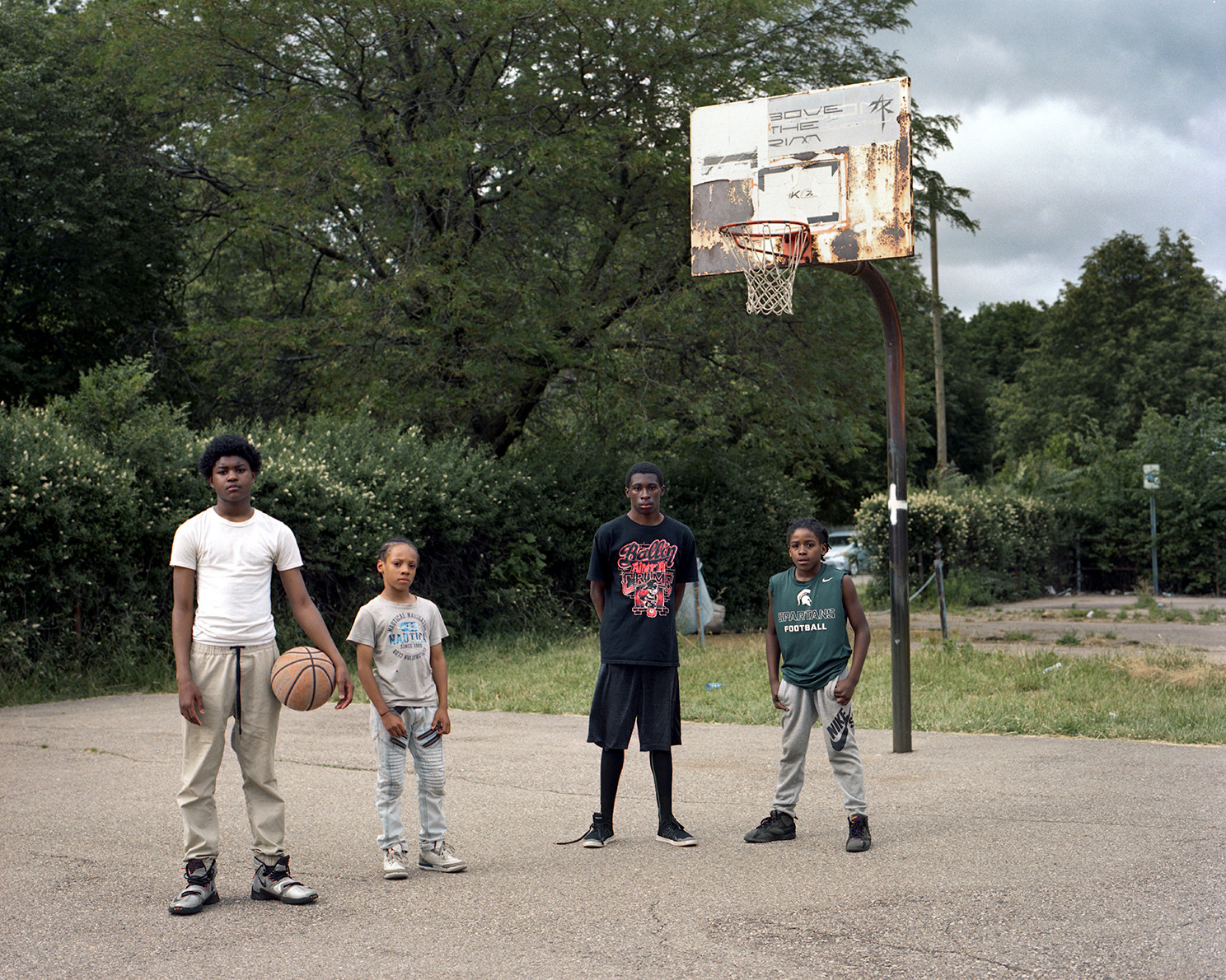 I've grown up understanding that this once great American city that fell during the '67 riots was a place almost like hell. For example, parents would beg my friends and me to never drive into Detroit, and news headlines always emphasized the murders and missing persons cases that took place just 20 minutes from the safety of my parents' suburban home. With that ingrained in my head, I was curious to look further into this for myself. I never really had the means to do so as a young adult, but after graduating from college, I decided to hang out more within the city and realized that it could be safe, with some precautions.
I later learned how to use a camera and decided to explore the suburban neighborhoods that surrounded the city of Detroit. Once that project started to lose momentum, I decided it was finally time to take a closer look at this place that was once referred to as hell. I really wanted to stay away from the cliché imagery that was being made when I started this project. Staying away from abandoned homes and dilapidated buildings forced me to start having conversations with the people who have experienced everything from the '67 riots and the city becoming bankrupt, to the neighborhoods gentrifying just for the suburban tourists.
I really wanted deep down to tell a different side of this city while keeping it as authentic as possible. I really wanted to show the people's story and not the history of these old buildings and homes.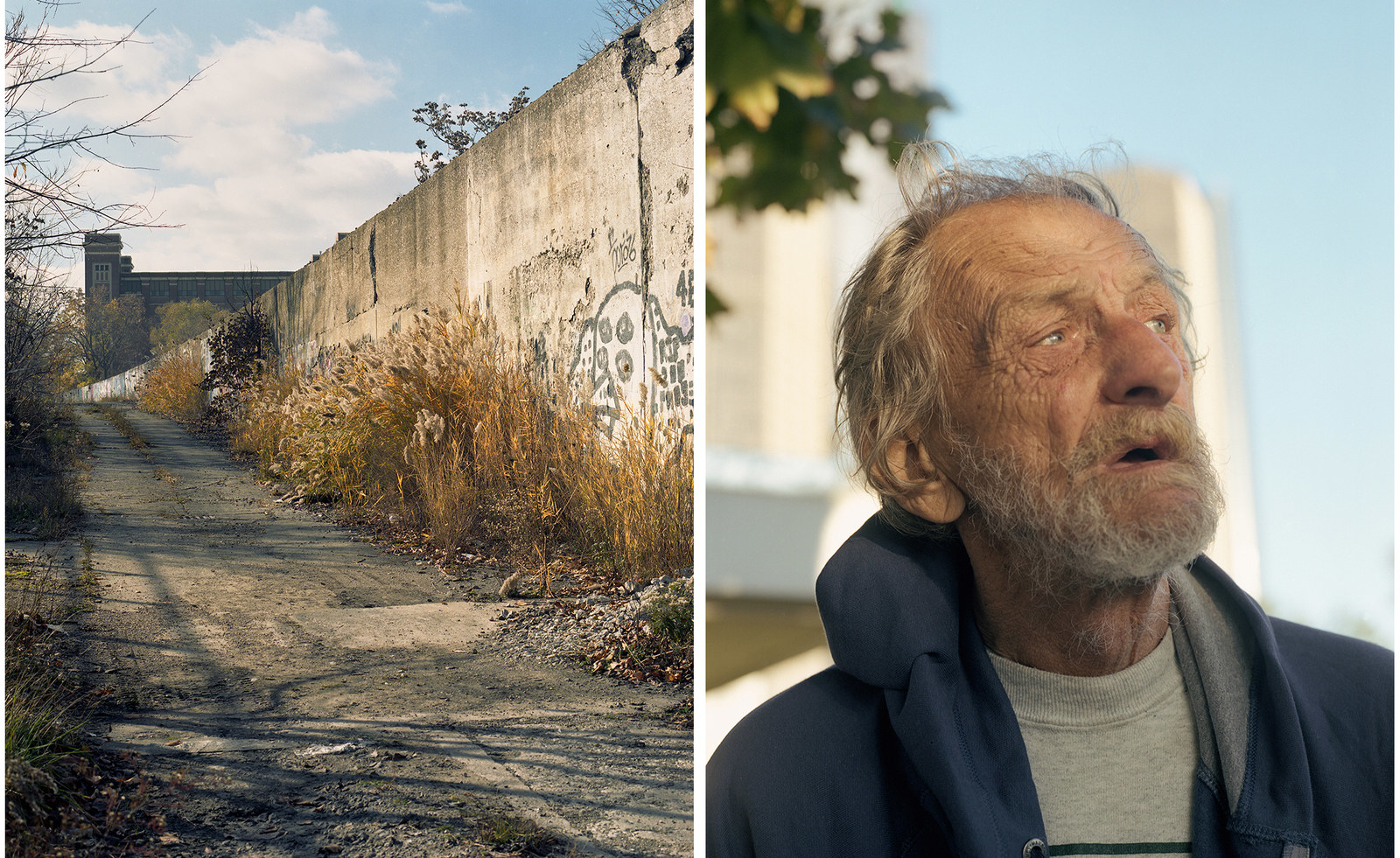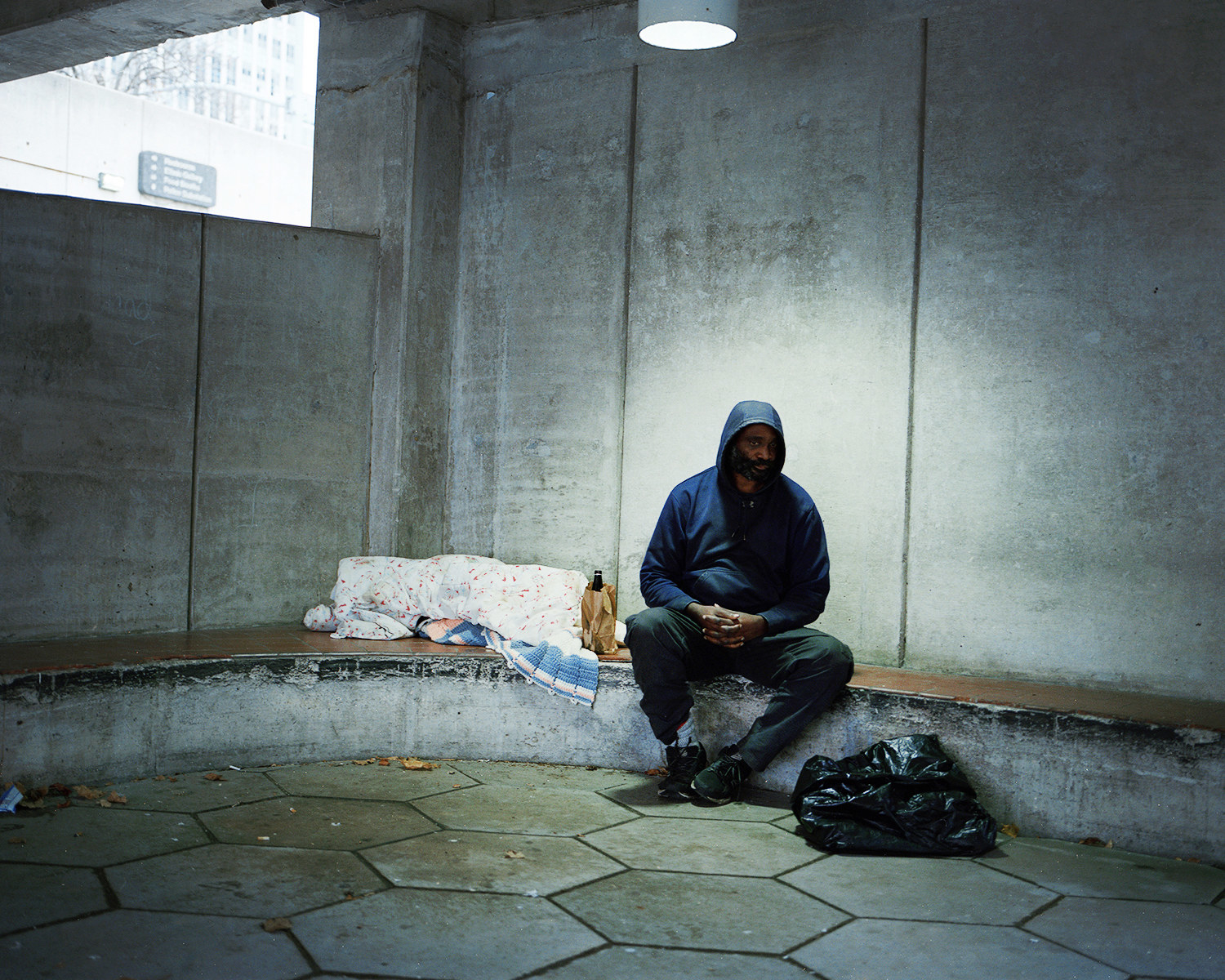 At first, I was a little unsure how to approach people to procure these photos. I was very self-conscious at that time, so I did not want that to inadvertently offend the people I wanted to photograph. Initially, it was really rough, with a lot of nos, a lot of fuck yous, and a lot of polite no thank yous. Sure, it got quite frustrating, but knowing that the body of work I wanted to create was so important, I had to force myself to be patient and just allow things to unfold.
Carrying around a larger medium-format film camera wasn't helping either, but my goal was not to be sneaky in making these images. I wanted it to be a process in getting to know the people who were willing to share their story.
As the project grew and as time went on, I started to understand that transparency with each subject was key. Being completely honest with what I was doing allowed everyone to share more than just a snippet of their story, because they wanted to give me as much information about their lives as they could. That at first was very unexpected; I had anticipated maybe a few minutes of ranting about what they were feeling was what I was going to get, but almost every individual that I conversed with believes that there is a complete misrepresentation of what it is like to actually live in Detroit.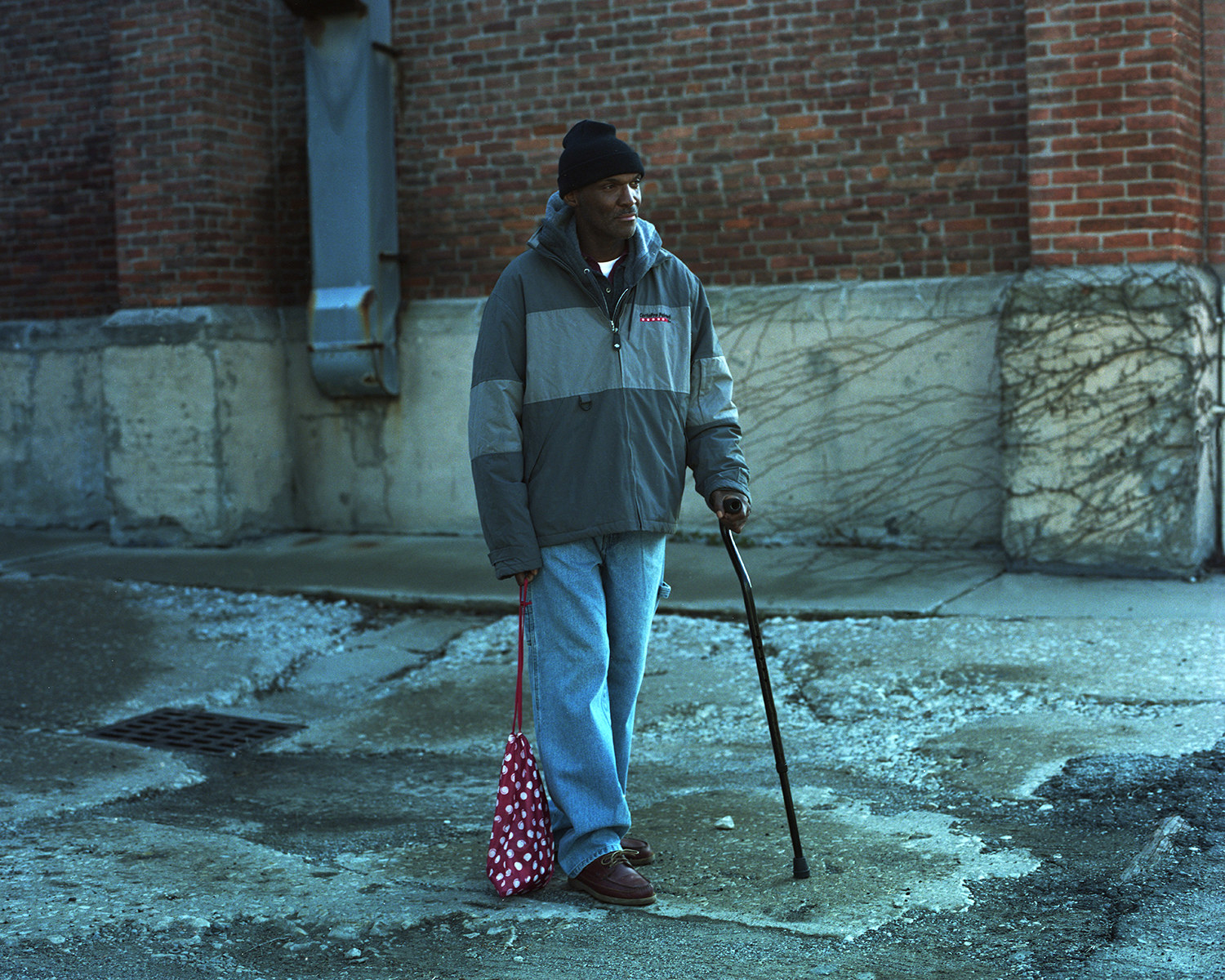 One eye-opening time was when I asked a woman waiting at a bus stop what her thoughts were about the current state of Detroit. She looked at me, smirked, giggled a bit, and said, "I'll tell ya right now, I'm a little prejudiced. All this right here — it's for them, the white people. It's for the white people and a few token blacks that are out there. This ain't for us. But hey, if they have the money, then why not." I had this conversation in January and sure enough, sometime in July, a controversial banner ad reading "See Detroit Like We Do" — showcasing mostly white people — was posted on a downtown Detroit high-rise by the Bedrock real estate firm. I also noticed a difference in people's responses when they saw me walking around with a camera, including small business owners asking me, "Is someone buying this building?"

I believe the most poignant image to me is the one of the two boys staring at the cloud of smoke in the background. It's an image that I don't necessarily find the strongest, but it displays a truthfulness of abandonment and the large landscape that Detroit still has in some of its pockets. Those two boys looked back at me and yelled, telling me in broken English that they had previously watched another building burn for an entire week. The excitement in their voices, the deep smell of a burning building, and the quietness of the environment gave me this chilling feeling. It was so ordinary for them, like watching television or listening to your favorite song on the radio, but being so entertained for a whole week at a cloud of smoke showed me that whatever is happening currently in Detroit, it's obvious that it is not reaching the people who really need it.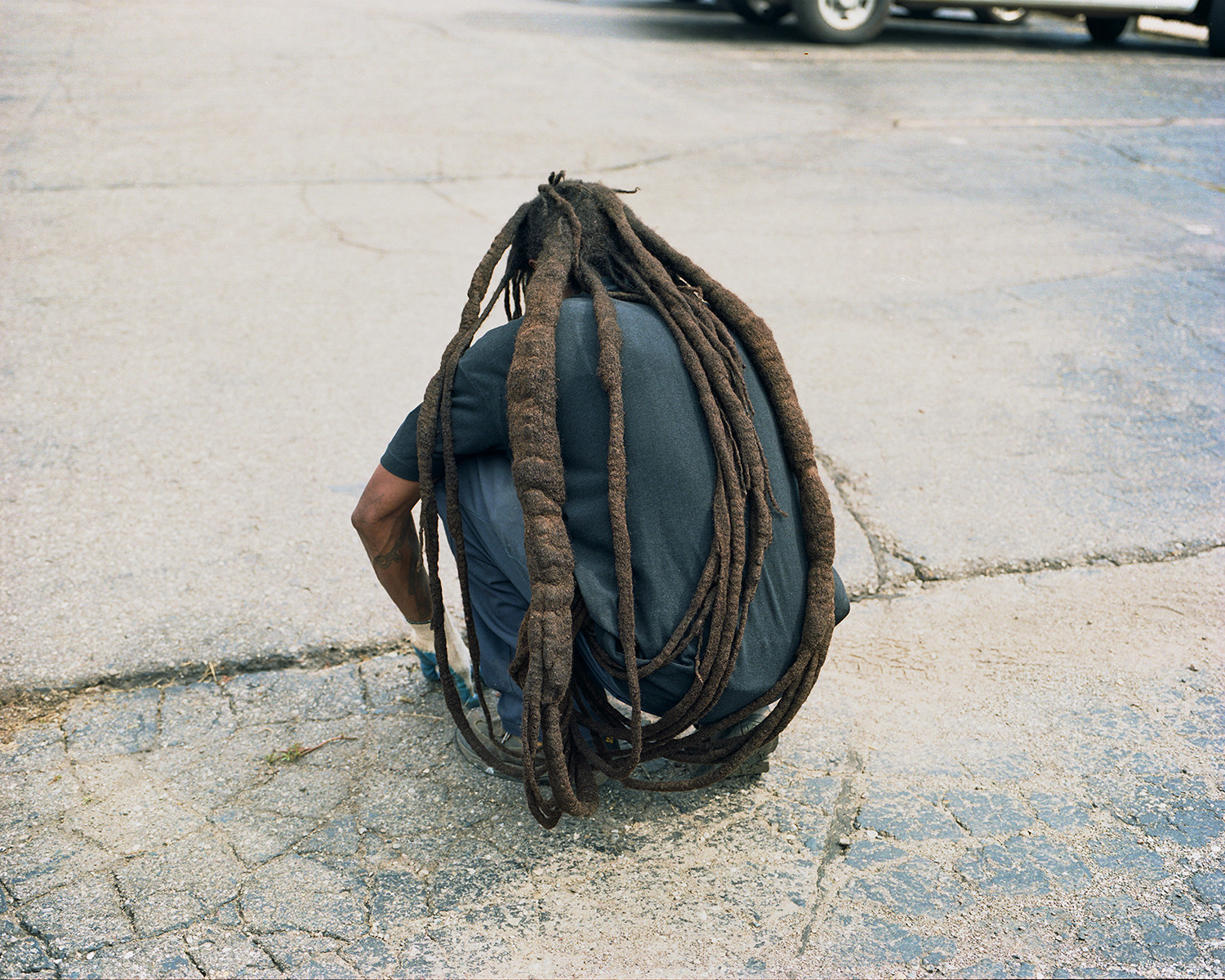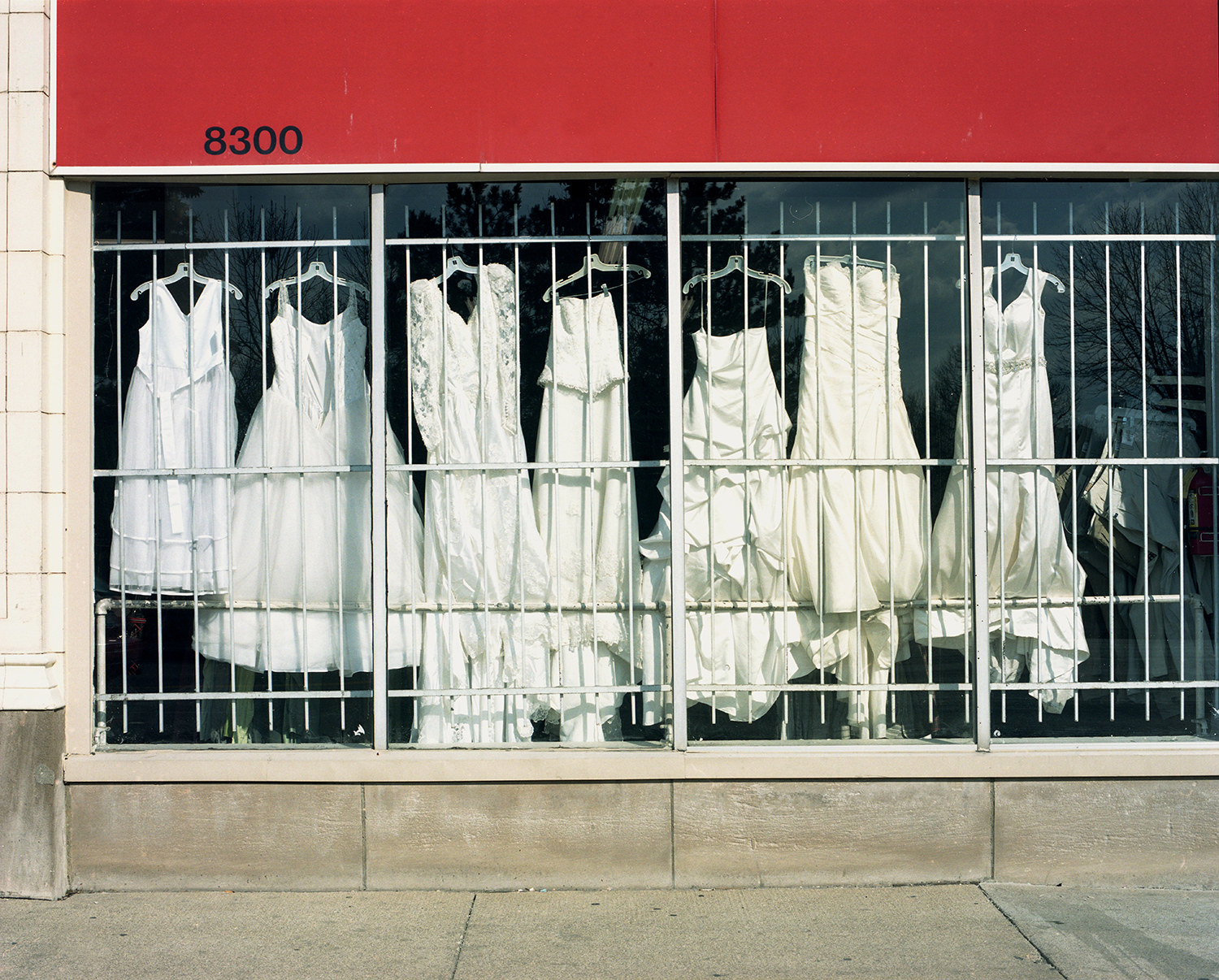 I hope these photographs can shed more light on those who do not have the outlet to do so themselves. I hope that I can show a truthful yet poetic story of a city that has been on the murder list for years and years. I hope that my photographs capture the conversations that I've had with people and depict a robust and honest image of what Detroit has gone through, what it is going through, and what this metropolis can become.
I am still currently making more photographs of different areas around the city, hoping to find more symbolic imagery that can show a different side of what I've already been photographing. After that, I'm not sure what's going to happen. I would hope one day to have this series published in book form and possibly distributed around the communities that I've photographed. I believe that would be an interesting way for the communities I've interacted with to see the photographs that have been made. There are a few individuals who have given me their personal contact information so that they can receive prints, but on a larger scale I think a book would be the most rewarding.